New Volumetric Feeder Features Wetting Cone
New Volumetric Feeder Features Wetting Cone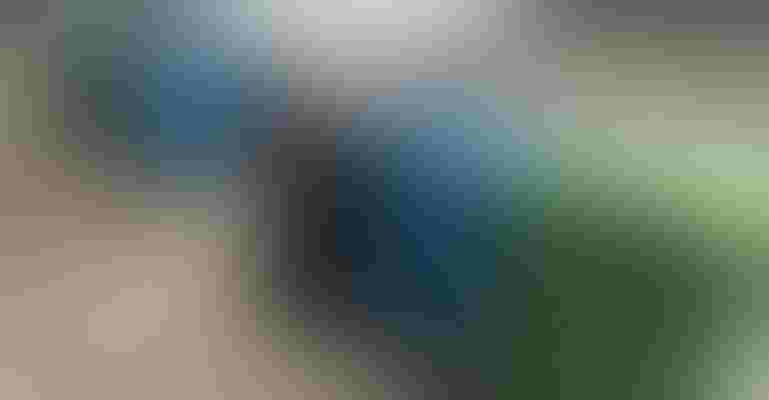 Scaletron VMF-90F volumetric feeder
Scaletron Industries introduces the VMF-90F volumetric feeder, a totally self-contained, automated dry chemical addition system.
Full-featured upon installation, the VMF-90F feeder also offers useful options to optimize automatic monitored dosing processes in the water and wastewater industries. The entire system is mounted on a steel skid with forklift cutouts.
The VMF-90F feed rate is 0.36 to 3.56 cu ft/hr with accuracy to within 1% of volume. The feed rate is optimized with a 1.5-in.-diam, stainless steel open helix feed screw that delivers material to a built-in wetting cone. The cone improves the flow properties of additives, especially those not very soluble in water. This improves additive usage rates, which makes the system more efficient and effective. Scaletron designed the wetting cone so there is always a regulated flow to assure that any material in the cone is thoroughly mixed and dispersed. A 1.5-in. water eductor sends the solution on its way into the process.
The standard VMF-90F unit features carbon steel construction with corrosion-resistant zinc oxide primed, dry powder epoxy coating. A gravity fed, 3.6-cu-ft hopper is built-in and has a maintenance access hatch and an integrated load cell attachment point. Thorough usage of material is enhanced with an electric vibratory agitator/material conditioner.
To give the VMF-90F feeder full-featured functionality, Scaletron incorporated more standard features that were previously available only as options. Among these is a concentric material conditioning overwind auger for added efficiency in transporting material from the hopper into the wetting cone without clumping or clogging. A programmable SCR motor controller with HMI screen may be remotely located. The controller is housed in a water- and dust-proof NEMA 4X stainless enclosure.
Scaletron Industries Ltd, Plumsteadville, PA 800-257-5911 www.scaletronscales.com
Here are more articles that may interest you:

How to Select the Right Vibratory Feeder
Feeders: A Brief Discussion
How Smart Is Your Feeding Technology?
What is a Material Feed?
Weighbelts as a Feeding Option

 
Sign up for the Powder & Bulk Solids Weekly newsletter.
You May Also Like
---