Ajax Equipment Updates Thai Facility with Screw Conveyors, Feeders
Ajax Equipment Updates Thai Facility with Screw Conveyors, Feeders
The customer's facility needed food-grade equipment.
This is one of three screw conveyors supplied to Ajax Equipment's customer in Thailand, undergoing Factory Acceptance Tests (FATs).
Image courtesy of Ajax Equipment
UK-based Ajax Equipment has completed a pair of projects in Thailand for a customer that needed food-grade equipment.
The solids handling and processing specialist is supplying two food-grade inclined screw conveyors for handling filter cake at the company's production facility. Following the success of this order, two horizontal twin screw feeders and a screw conveyor with inlet hopper for handling a paste-like product were supplied to the same company. 
Inclined screw conveyors typically are used to move material upwards; however, both Ajax stainless steel inclined screw conveyors are used to transfer material downwards. The design of the conveyors, including LynFlow ribbon flights, promotes effective transfer of the filter cake as well as preventing the material to clog.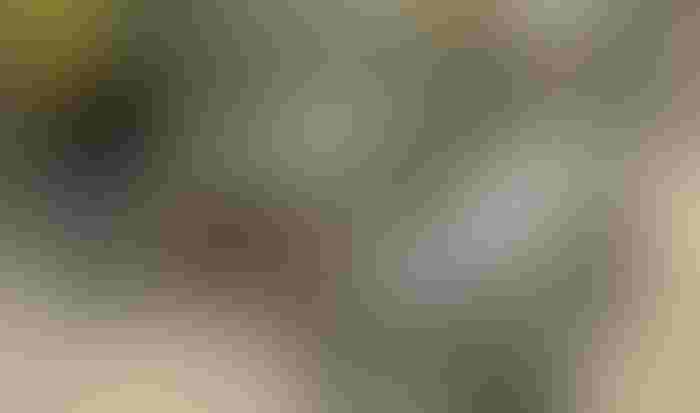 During a duo project at a facility in Thailand, Ajax Equipment installed screw feeders featuring cold water jackets.
In addition, both twin screw feeders include a cold water jacket to provide cooling as the material moves through. All three machines have an enhanced mirror polish finish to both the internal surface of the casing and the screws.
"Joining forces with engineers across a wide range of applications is one of the joys of working at Ajax. The professionalism of the team in Thailand made it a pleasure to work with them. After two successful projects we look forward to working together again in the future," said Eddie McGee, managing director, Ajax Equipment. "Over Ajax's five decades of operation, we have supplied solids handling and processing equipment all over the world and hope to continue expanding our global impact in the future."
Sign up for the Powder & Bulk Solids Weekly newsletter.
You May Also Like
---