2018 Powder Show Conference Preview: Joe Marinelli
2018 Powder Show Conference Preview: Joe Marinelli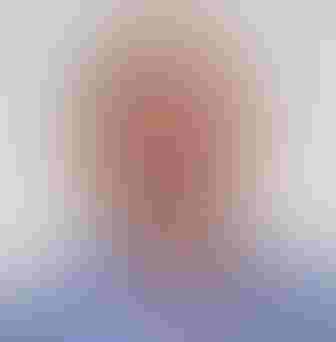 Joe Marinelli, President, Solids Handling Technologies
Joseph Marinelli is a consulting engineer and president of Solids Handling Technologies. He has been providing testing and consulting services since 1972. As a former consultant with Jenike & Johanson Inc., he has years of experience testing powders and designing bins and feeders for reliable flow. In addition to leading a series of sessions at this year's International Powder & Bulk Solids Conference, Marinelli will also be part of several keynote panel discussions, and will be leading a guided tour through the exhibition.
Here is a quick look at his sessions.

Broader Perspectives Panel Discussion: To Retrofit or To Invest? Making the Best Equipment-Based Decision for Your Business
Well-managed engineering processes and projects include jumping the hurdle of whether or not to invest in new equipment or to adapt, maintain, or retrofit existing capitol. Experts in this panel discussion will explore cost analyses and situations when designing new engineering is better than buying new equipment "off the shelf".
Technical Workshop: Volumetric and Gravimetric Feeder Design to Ensure Reliable Flow
Improper design of volumetric and gravimetric bulk solids feeders can lead to flow problems, process upsets, and downtime. This session will discuss:
The importance of the feeder in relation to the bin it is attached to

Design techniques for feeders (screw, belt, rotary, etc.)

Benefits of gravimetric feeders and their drawbacks
Proper Silo Design Can Prevent Silo Failures
Silo failures are all too common today. In this session, the following will be discuss the following: Bin flow problems and flow patterns; design fundamentals to ensure reliable material flow; why do silos fail?
Material Storage Fundamentals
Flow problems in bins and hoppers can be costly in terms of storage equipment downtime and maintenance, lost production, and poor product quality. There is a "science" to bulk solids handling, developed by Dr. Andrew Jenike years ago, that allows us to develop the fundamental flow properties of your bulk solid and apply it to design of storage vessels to reliably handle these solids. Unfortunately, bulk solids handling in bins and feeders, is not a topic that is typically taught at the university level. 
In this session, we will provide the fundamentals for attendees to use to evaluate potential problems in their handling systems and the basics of designing a practical storage system.
Marinelli will also be taking part in keynote panel discussions on pneumatic conveying, and mixing, sampling, and segregation, as well as leading an innovation tour of the show floor.
For more information, contact Joe Marinelli at 803-802-5527 or [email protected].
Click here for information about the upcoming International Powder & Bulk Solids Conference/Exhibition
Sign up for the Powder & Bulk Solids Weekly newsletter.
You May Also Like
---