The State of Cannabis Manufacturing in 2021
The State of Cannabis Manufacturing in 2021
Powder & Bulk Solids examines the current status of America's cannabis processing and infused products manufacturing businesses.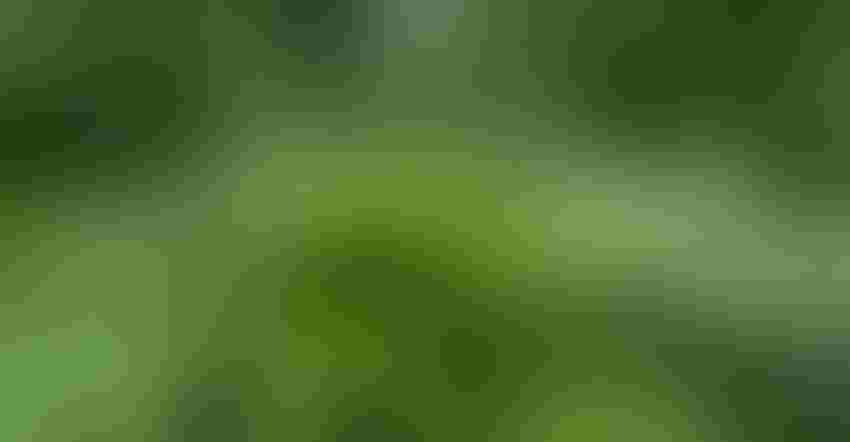 Representative image
Image courtesy of Pixabay
The COVID-19 pandemic highlighted a number of industries strengths and weaknesses as the world's manufacturers faced supply chain interruptions, staffing issues, shutdowns, transportation issues and more. In many ways, the crisis has offered the cannabis industry to demonstrate its resiliency and staying power. Many American states and Canadian provinces with legal medical and/or adult use markets designated cannabis businesses as essential during the lockdowns. Sales of flower, edibles, concentrates and other cannabis products hit record highs as consumers stayed at home and looked for comfort during uncertain times. 
Since the outbreak of the virus, cannabis processing and manufacturing operations have been able to remain in operation and ensure that a supply of products remains available in dispensaries. While extractors and makers of cannabis products work through these immediate challenges, there are a number of issues that these businesses will have to contend with in the long-term - from improving the efficiency and safety of facilities to navigating the complex patchwork of regulations and laws that impact their daily activities. 
As we enter the recovery period, Powder & Bulk Solids provides a look at some of the trends and developments that will impact the processing and manufacturing segment of the cannabis industry for the next year and beyond. 
Legal Cannabis Industry Poised for Growth
As legal markets continue to open and develop around the world during the 2020s, global cannabis sales are forecast to swell from $21.3 billion in 2020 to $55.9 billion in 2025, according to cannabis industry research firm BDSA. In the US, the adult use segment is expected to lead the market over the coming years as additional states launch recreational cannabis programs.
This year, New York, New Mexico, and Virginia have passed legislation permitting adult use sales. Efforts are currently underway to create recreational marijuana laws in Maryland, Connecticut, Delaware, and other states. 
While not in the limelight as much as it once was, America's medical cannabis industry continues to expand as well. Alabama Gov. Kay Ivey signed a bill in May legalizing some forms of medical cannabis. Grand View Research predicts Missouri's medical market, which commenced sales in October 2020, will grow at a CAGR of 22% over the next five years.
New states will equal more revenue. In the near term, the US market is projected to grow from an estimated $22.7 billion in 2021 to $28.3 billion near year, business intelligence and data company Headset recently wrote, driven, in part, by the opening of additional markets including New York and New Jersey. The Canadian market, on the other hand, is forecast to develop at a more modest rate, increasing from an estimated $4 billion this year to $5.3 billion in 2022.
Sales of Manufactured Cannabis Products Gaining Traction
Dried cannabis flowers account for the bulk of sales across all cannabis product categories, but recent sales data shows that consumers are embracing processed and manufactured cannabis products, particularly infused foods and beverages.
Marijuana delivery service Eaze said in its State of Cannabis 2020 report that edibles was the most popular of all product categories in all major markets and across all age groups last year. Infused foods and beverages made up 22% of its sales.
"In 2020, edibles rose significantly in popularity, especially among new consumers," the company said in the report. "This trend reflects the public health focus on COVID's respiratory impacts, and a much larger selection of edible products on the current market."
Consumer interest in concentrated forms of cannabis also appears to be rising. Sales of the concentrates increased by 40% in Colorado, California, Nevada, Washington, and Oregon between 2019 and 2020, Marijuana Business Daily reported. Cannabis retailers in Canada tripled sales of extracts in concentrates between the first and last quarter of 2020.
Meanwhile, the market for cannabidiol (CBD) may be cooling somewhat. A recent special report published by the Nutrition Business Journal noted that sales of CBD products in the US dipped by 2% last year to $803 million, with CBD supplements sales registering a decline of 5.9%. However, the publication predicts that the market will rebound and that sales will grow by 16% in 2021.
"Currently the cannabis market continues to expand on a state-by-state basis for THC product as well as on a national basis for hemp products. While these markets expand many more players are entering them, including some larger and very well capitalized sophisticated players. The rules are getting more complex and challenging to follow as margins get compressed," said Dr. Jeffrey C. Raber, Ph.D., CEO and CVO of medical cannabis product development and private label branding firm The Werc Shop and a member of The California Cannabis Manufacturers Association (CCMA), in a recent interview with Powder & Bulk Solids. "Overall, infused and manufactured products are expanding and stand poised for capturing larger shares of dispensary shelves. Innovations in rapid onset and new product formats will continue to help drive this rise in market share."
Cannabis-Specific Safety Standards Emerging
The vape scare of 2019 and several major explosions and fires at cannabis production sites have drawn attention to product and process safety hazards within cannabis processing and manufacturing operations. 
Cannabis operations in the US are in a regulatory gray area, as they are subject to a range of local, county, and state-level laws but face little oversight from the federal government. On the other hand, Canada, which legalized adult use cannabis across the country in 2018, has created national regulations on cannabis products and facilities.
As the regulatory landscape continues to develop, some groups are stepping in to help create professional standards for the emerging industry. 
Global standards organization ASTM International launched an effort to produce quality assurance and safety standards for the cannabis industry in 2017. At the time of writing, the organization has published more than 25 cannabis-specific standards and has over 70 under development. ASTM's Committee D37 on Cannabis has a subcommittee that specifically focuses on processing and handling. Its standards under development include Cannabis Processing Facility Design, Processing Equipment Requirements Based on Intended Use of Cannabis Products, and Process Validation for Cannabis Production.   
Around the time that ASTM initiated its efforts, The National Fire Protection Association (NFPA), an organization that creates codes and standards for fire, electrical, and other hazards, started an initiative to forge a fire protection standard for the cannabis industry. Responding to a number of reports of fires at cannabis facilities over the last few years, the NFPA Standards Council approved the development of NFPA 420, Standard on Fire Protection of Cannabis Growing and Processing Facilities, in May 2021.
"With the rapid legalization of medical and/or recreational use of cannabis throughout the US and the exponential growth of cannabis facilities around the globe, developing provisions that minimize fire and associated risks for facility staff and first responders - as well as nearby structures and occupants - is critical to safety," Kristin Bigda, technical lead of building and life safety at NFPA, said in a release announcing the council's approval.
Plans for the new standard call for requirements on inspections, systems testing, and maintenance of cannabis cultivation, processing, and extraction facilities.
These pushes for standardization in the cannabis industry - along with others - will help the cannabis industry to develop technical solutions to the unique hazards these operations encounter on a daily basis.
"Regulatory and operational standards will continue to get harmonized and most likely eventually look more like dietary supplements and pharmaceuticals standards of today," Dr. Raber told Powder & Bulk Solids.
Click here to see Powder & Bulk Solids' estimate of the number of US cannabis manufacturing firms in 2021.
Sign up for the Powder & Bulk Solids Weekly newsletter.
You May Also Like
---