South Dakota Celebrates Opening of State's First Industrial Hemp Processing Center
South Dakota Celebrates Opening of State's First Industrial Hemp Processing Center
Industrial hemp experts discussed opportunities in food, feed, farming, automotive, and building materials at the opening.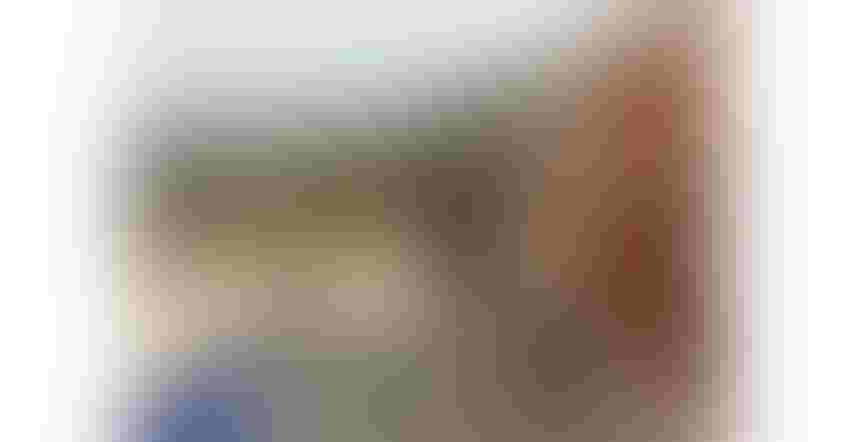 Ray Kaderli, US Hemp Building Association president, demonstrates hempcrete building in South Dakota at the grand opening of Complete Hemp Processing, the state's first.
Image courtesy of Complete Hemp Processing
After five years of planning and working with South Dakota lawmakers on industrial hemp policy, Complete Hemp Processing opened its doors to around 200 farming neighbors and visitors from across the US from August 3-5.
Industrial hemp experts discussed opportunities in food, feed, farming, automotive, and building materials at the grand opening of the state's first industrial hemp processing center near Madison, SD.
The unveiling of Complete Hemp Processing Decortication System included a Fiber Track 660 decorticator. The machine unbales hemp stalks and separates the outer long fiber bark (bast) from the inner woody core (hurd).
Final outputs from the process include long fiber and short technical fibers used in textiles and nonwoven applications, hurd used for building materials, animal bedding and mulch, and micronized dust used in plastics.
Hemp-lime building materials were used to build a sample wall in a "hempcrete" building workshop held by Texas-based hemp builder Ray Kaderli, president of the US Hemp Building Association as well.
A.H. Meyer & Sons, a fourth-generation South Dakota family-owned honey and beeswax processing business expanded into growing and processing hemp, and is doing business as Complete Hemp Processing. Ken and JB Meyer and Melissa Shipley set up the new facility in Winfred, SD.
"We want farmers in the area to know we are here," said Ken Meyer. "They can grow industrial hemp and have a place for it to be processed."
The company has contracted with local farmers to grow the 1,600 acres of harvested hemp it will take to keep the facility running three shifts after the upcoming harvest.
Also being promoted was John Peterson and his Wakonda, SD-based Dakota Hemp – another processing plant being installed about an hour away.
"We need at least another two processors in South Dakota to continue to keep up with farmers growing hemp," said Meyer.
Industrial hemp, a non-intoxicating version of cannabis sativa, was re-legalized under the 2018 Farm Bill. Further rules for hemp are expected to be included in the 2023-24 Farm Bill, including possibly lessening fees and restrictions for growing hemp for grain and fiber.
Sign up for the Powder & Bulk Solids Weekly newsletter.
You May Also Like
---