FDA, FTC Warn 6 Hemp Companies about Delta-8 THC in Products
FDA, FTC Warn 6 Hemp Companies about Delta-8 THC in Products
The agencies found that Delta-8 THC was stated on the companies' websites and that Delta-8 THC may pose a serious health risk to consumers.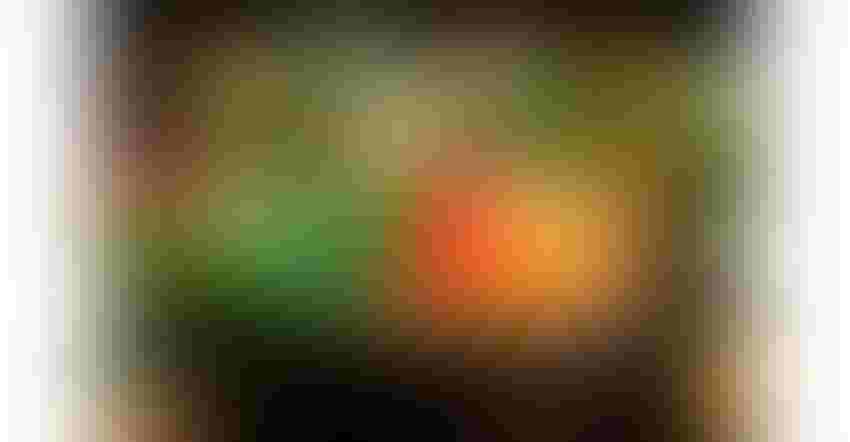 FDA and FTC sent warning letters to 6 companies who are selling products with Delta-8 THC that resemble familiar candy, chips, and beverages online.
Image courtesy of Stefan Tomic / iStock / Getty Images Plus
North Carolina Hemp Exchange (dba NC Hemp Shoppe, Raleigh, NC), The Haunted Vapor Room (Frankin, NJ), Nikte's Wholesale (Albuquerque, NM), Delta Munchies (Los Angeles, CA), Dr. Smoke (aka Dr. S., Kansas City, MO), and Exclusive Hemp Farms (OShipt.com, Gilroy, CA) received warning letters from the FDA's Center for Food Safety and Applied Nutrition and the Federal Trade Commission for selling products containing Delta-8 tetrahydrocannabinol (THC) online.
The letter states that introducing or delivering these products for introduction into interstate commerce (via online) violates the FD&C Act and hasn't been approved by FDA.
The warning goes on to state: FDA has observed a proliferation of products containing the cannabinoid, Delta-8 THC, and has recently expressed serious concerns about products containing Delta-8 THC that include: 1) Delta-8 THC products have not been evaluated or approved by FDA for safe use and may be marketed in ways that put the public health at risk; 2) FDA has received adverse event reports involving Delta-8 THC containing products; 3) Delta-8 THC has psychoactive and intoxicating effects; 4) FDA is concerned about the processes used to create the concentrations of Delta-8 THC claimed in the marketplace; and 5) FDA is concerned about Delta-8 THC products that may be consumed by children, as some packaging and labeling may appeal to children.
FDA noted that it is concerned that these products are in forms such as candy, chips, and beverages, and appeal to children, that mimic well-known snack food brands by using similar brand names, logos, or pictures on packaging, and that consumers may confuse with traditional foods. Therefore, the products there is a risk of unintended consumption of the Delta-8 THC ingredient by consumers.
In June 2022, FDA warned consumers about accidental ingestion by children of food products containing THC. The agency received more than 125 adverse event reports from January 1, 2021, through May 31, 2022, related to children and adults who consumed edible products containing THC. Ten of the reports mentioned the edible product to be a copycat of popular foods. 
The recent letter ends with the FDA's concerns noted, providing these companies an opportunity to address them. Failure to adequately address this matter may result in legal action including, without limitation, seizure and injunction.
Companies have 15 working days from receipt of the letter to write the FDA's Center for Food Safety and Applied Nutrition with specific steps taken to address any violations.
Sign up for the Powder & Bulk Solids Weekly newsletter.
You May Also Like
---