USDA Recall Update: March 2023
USDA Recall Update: March 2023
USDA's Food Safety and Inspection Service is responsible for meat, poultry, and processed egg product recalls.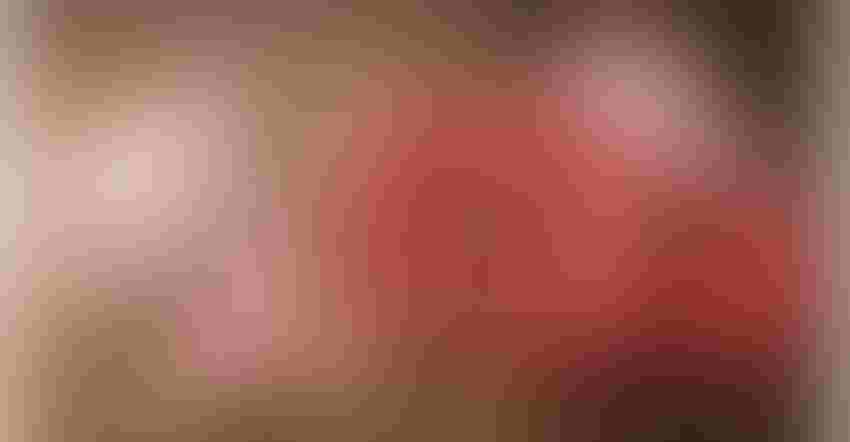 USDA's Food Safety and Inspection Service is responsible for overseeing meat, poultry, and processed egg products. This is the list of recalls since mid-February.
Image courtesy of nitrub via Getty Images
US Department of Agriculture's Food Safety and Inspection Service has set 8 recalls for meat and poultry since our first report of the year (Jan. 1-Feb. 16, 2023).
Out of the eight recalls for meat, poultry, and eggs, four were due to misbranding/undeclared allergens.
The allergens that were not included on labeling, causing the recalls, were: cheese in a smoked rope sausage product by Kelley Foods; cashews in Trader Joe's RTE chicken salad; anchovies and milk in New Seasons Pizza Sauce; and GH Foods NW for RTE chicken salad that has undeclared wheat.
Two recalls were put on WOW Frozen Food LLC out of Plantation, FL, due to being imported without benefit of inspection/reinspection. Nearly 500 pounds of frozen meat and poultry sfihas products that were produced without the benefit of federal inspection. Sfihas is a flatbread cooked with a minced meat topping, often lamb flavored with onion.
The second recall without inspection was for bone-in goat meat. There was actually an update reflecting an increase from 96,624 lbs. to 196,019 lbs. of the meat. The product was distributed in California, North Carolina, New York, Ohio, Arizona, Illinois, Minnesota, and Texas.
Approximately 1,046 pounds of frozen ready-to-eat beef sambusa products that may be contaminated with foreign material — specifically thin, wire-like metal — were recalled (possible foreign matter contamination). Sambusa is a South Asian pastry usually filled with ground beef and onions. It was only distributed in Minnesota, where the manufacturer Hoyo, SBC is located.
USDA issued another recall, due to possible E. coli contamination. About 3,436 pounds of boneless beef chuck by Elkhorn Valley Packing might be contaminated with Shiga toxin-producing E. coli (STEC) O103. States in which the beef was distributed in is Connecticut, Illinois, Indiana, Maryland, Massachusetts, Michigan, New Jersey, New York, and Pennsylvania.
If you come across an issue with a product that the USDA is responsible for, contact them at SDA Meat and Poultry Hotline at 1-888-674-6854) or report the complaint online.
Sign up for the Powder & Bulk Solids Weekly newsletter.
You May Also Like
---