USDA Recall Report: July 2023
USDA Recall Report: July 2023
Meat, egg, and poultry recalls for the month.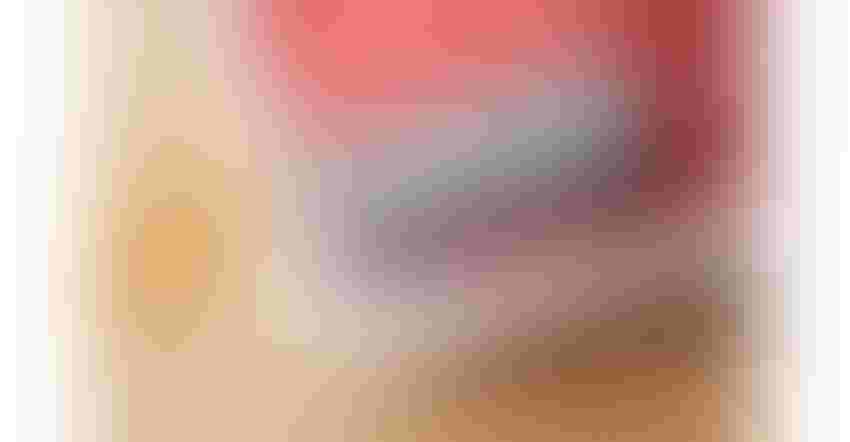 There were seven recalls by the USDA in July. All seven were meat products.
Image courtesy of DaveAlan / iStock / Getty Images Plus
In the month of July, the USDA's Food Safety & Inspection Service announced 7 recalls. This includes 3 for lack of benefit of inspection and 1 for import violation. June had 10 recalls.
Here is the breakdown:
Import Violation – 1
Lack of benefit of inspection – 3
Misbranded/unreported allergen – 3
 
Import Violation
E B Express Provisions, a distributor and importer in Newark, NJ, is recalling approximately 622 lb of pork and beef bean stew products that were imported from an establishment in Brazil that is not eligible to import meat products to the US.
The recall is on 430g cans of Anglo brand's Feijoada Pronta para servir" and Bordon brand of the same product. These items were shipped to retailers in Maryland, Massachusetts, and New Hampshire.                      
In June, PanAmerican Foods, Kearny, NJ, had a recall on the exact same product for ineligible import.  


Lack of Benefit of Inspection
Suya Slice, LLC, a Memphis, Tenn. establishment, is recalling approximately 445 pounds of ready-to-eat beef products due to no federal inspection. The ready-to-eat beef jerky and marinated skewered beef products were made between 10/16/21 and 5/20/23. These include: 1.5-oz. plastic resealable bag packages of beef jerky containing "Suya Slice Kilishi Beef Jerky" on the label, and 5-oz. plastic resealable bag packages of marinated skewered beef containing "Suya Slice Suya" on the label. Nether has the USDA seal on them.

Mulan Dumpling, Hyattsville, MD, is recalling around 1,560 lb of frozen meat and poultry dumpling products that were produced without being federally inspected. Several types of frozen dumpling products were produced between 2/20/23 and 6/26/23. These are: 8-oz. plastic bag packages containing 10 pieces of "Mulan Dumpling Pork & Cabbage Dumplings," 10 pieces of "Mulan Dumpling Curry Seasoned Chicken Dumplings," and 10 pieces of "Mulan Dumpling Shrimp & Chives Dumplings" containing pork. The packages have the USDA mark of inspection but were produced in an establishment without a federal grant of inspection. 

Kingsland Food Processing Corp., Maspeth, NY, is recalling an undetermined amount of various frozen meat and poultry products that were produced without federal inspection. The products were produced on various dates ranging from 11/1/22 through 7/20/23. The products subject to recall, listed here, have best before dates ranging from 8/1/23, through 4/20/2024. Products were shipped directly to wholesale customers in NJ, NY, and PA, and to wholesale customers in CA, FL, and TX through distributors.            


Misbranded/Unreported Allergen
Perdue Premium Meat Company, doing business as Alexander & Hornung in Saint Clair Shores, MI, is recalling approximately 3,384 lb of fully cooked beef wiener products due to misbranding and undeclared allergens. The product comes in 2-lb vacuum-sealed packages labeled "Brookside Brand fully cooked natural casing beef wieners," made by date 5/3/23, lot code 3121, case code 07658, and sell by date of 8/1/23. The product may contain smoked sausage, which contains milk, a known allergen, which is not declared on the product label. 

A public health alert was set for Never Any! brand ready-to-eat (RTE) ham and cheese lunch kits containing chocolate chip cookies that may contain peanut, a known allergen, which is not declared on the packaging label. A recall was not requested because the products are believed to no longer be available for purchase. These lunch kits were produced between 6/27/23 and 7/5/23. These products are included: 2.9-oz. plastic tray packages containing "Never Any! Uncured Ham & Cheese Lunch Kit" with a Use By date of 9/18/23.

Nuevo Garcia Foods, San Antonio, TX, is recalling 4,784 lb of pulled pork product due to misbranding and an undeclared allergen. The product may contain soy lecithin, a known allergen, which is not declared on the product label. The fully cooked, pulled pork product was produced on 5/15/23. The recalled product is 2-lb. packages containing "H-E-B Smokehouse Fully Cooked Smoked Seasoned Pulled Pork with BBQ Sauce" with lot code 3135 and Best By Dates 8/18/2023, 8/25/2023, and 9/1/2023. These items were shipped to an H-E-B warehouse for distribution to retail locations in Texas.                                  
Sign up for the Powder & Bulk Solids Weekly newsletter.
You May Also Like
---