University of Illinois Opens Feed Technology Center
University of Illinois Opens Feed Technology Center
The new facility in Urbana, IL features a range of ingredient processing and storage capabilities.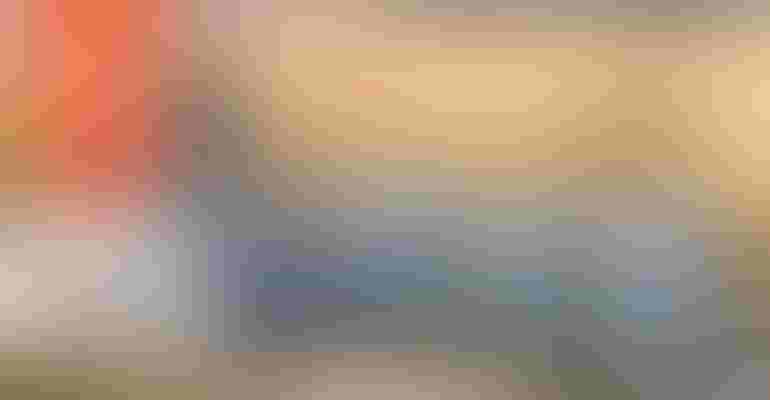 Image courtesy of University of Illinois
The University of Illinois College of Agricultural, Consumer and Environmental Sciences (ACES) recently held a digital event to mark the grand opening of the Feed Technology Center at its campus in Urbana, IL following two years of construction, the university announced this week. The $20 million, 12,000-sq-ft facility contains an array of new equipment, automation technologies, and safety and sanitation features.
"The Feed Technology Center is a game-changing asset that elevates our ability to live into our land-grant mission," said Kim Kidwell, den of the College of ACES, in a release. "This facility not only expands our ability to conduct innovative research and train the next generation of leaders in animal nutrition, it gives us a new avenue to reach out to industry stakeholders and provide continuing education opportunities."
U of I's Urbana site features 195,000 bu whole dry grain storage with three 65,000 bu bins, a 10,000 bu wet grain bin, 12 concrete truck loadout bins, a dryer with a capacity of 750-1000 bu/hr, and an automated control system for food production. The facility's mill production rate is about 20 tn/hr of mash feed and 5 tn/hr of pelleted feed.
The Feed Technology Center also contains a number of assets for ingredient processing, including grinding, pre-mixing, mixing, pelleting, crumbling, bagging, a standalone extrusion line, and delivery of research animal diets. To assess quality of feed, the site will use a multi-channel, inline near infrared (NIR) system to monitor the composition of ingredients in real time.
Over 20 companies, commodity groups and private individuals contributed funds or equipment to support the opening of the center.
"The companies, organizations, and individuals supporting the project partnered with us to continue the university's preeminence in animal nutrition and feed manufacturing. This facility an ongoing partnerships will move the entire industry forward," Kimberly Meenen, assistant dean for advancement in the College of ACES, said in a statement.
Research at the site will focus on developing and testing novel feeds and pet foods as well as providing students with hands-on experience with equipment.
Sign up for the Powder & Bulk Solids Weekly newsletter.
You May Also Like
---