Tetra Pak Establishes Dairy Task Force to Improve Decarbonization
Tetra Pak Establishes Dairy Task Force to Improve Decarbonization
The Task Force is a joint coalition among the global dairy sector.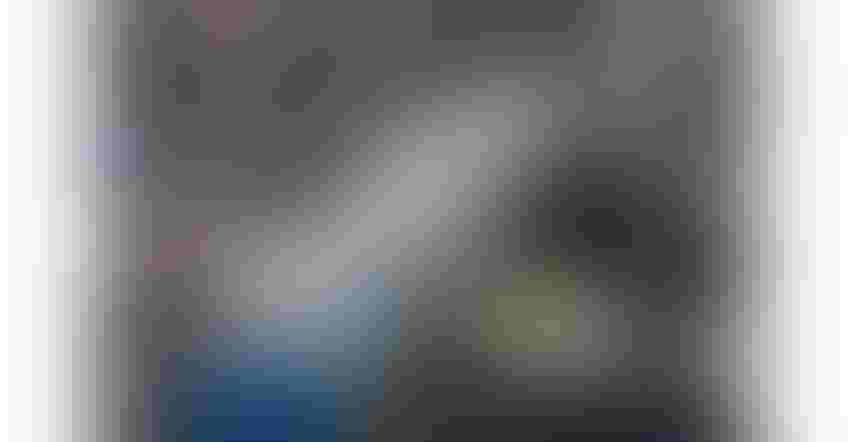 Tetra Pak has created a Dairy Processing Task Force, a joint coalition to bring in figures from across the dairy sector to improve approaches to decarbonization within dairy processing.
Image courtesy of Cylonphoto / iStock / Getty Images Plus
Tetra Pak has initiated the Dairy Processing Task Force, a joint coalition that aims to bring in figures from across the dairy sector to improve approaches to decarbonization within dairy processing. Its formation reinforces Tetra Pak's contribution to the global dairy sector's Pathways to Dairy Net Zero Initiative.
The Dairy Processing Task Force, spearheaded by Tetra Pak, will pre-competitively explore the innovative systems and technologies needed to further drive down greenhouse gas (GHG) emissions across dairy production systems and regions. At present, dairy accounts for 2.7% of the world's GHG emissions.
"Dairy plays a vital role in contributing to livelihoods, food security and nutrition, yet sits within a food system that is not sustainable in the long run. At Tetra Pak, enabling the transition to sustainable dairy is a key pathway in our sustainable food systems strategy. We are continually striving to optimise performance for our customers, working with them, alongside suppliers and partners, in a bid to reduce pressures on finite resources - land, water and energy," said Charles Brand, executive vice president for Processing Solutions & Equipment, Tetra Pak. "The launch of this Dairy Processing Task Force will expand this approach beyond our own operations and bring together the expertise of leaders in our industry.
"Sustainability is arguably one of, if not the, key challenge that we as an industry need to address. This can only be achieved through collaboration, and we encourage other leading members of the dairy value chain to join us on this journey. Together, we can accelerate real climate change action across the dairy sector," he added.
Championing the implementation of more sustainable solutions, Tetra Pak will lead discussions with pivotal players in the dairy sector to drive the latest advances in processing technology and share best practices across the industry. New innovations and technologies have the potential to reduce energy and water consumption, as well as food waste, in dairy production.
The core deliverables of the Dairy Processing Task Force will be developed as members join, in an effort to maximize the potential value of each member's contribution. In general, the Task Force aims to:
Measure and mitigate GHG emissions in dairy processing

Create and share best practices to reduce GHG emissions

Identify and implement credible reduction solutions

Establish industry standard sustainability guidelines and reporting frameworks to encourage consistency and joint purpose
In many parts of the world, dairy serves as a major source of nutrition. However, there is an urgent need to mitigate its environmental impact. The Task Force will look specifically at what can be done to further lower emissions without compromising outputs or nutritional value, safeguarding dairy's role in safe and resilient food systems.
"Globally, the dairy industry is working to produce highly nutritious foods sustainably and responsibly to meet the demands of a growing world population. However, the impact of climate change leaves the entire value chain at risk, and as an industry, it is critical we act quickly and strategically on environmental issues," said Donald Moore, executive director, Global Dairy Platform.
Sign up for the Powder & Bulk Solids Weekly newsletter.
You May Also Like
---