Swift Prepared Foods Opens $200M Facility in Missouri
Swift Prepared Foods Opens $200M Facility in Missouri
A subsidiary of JBS USA, Swift Prepared Foods has opened Principe Foods, which produces high-quality Italian meats and charcuterie.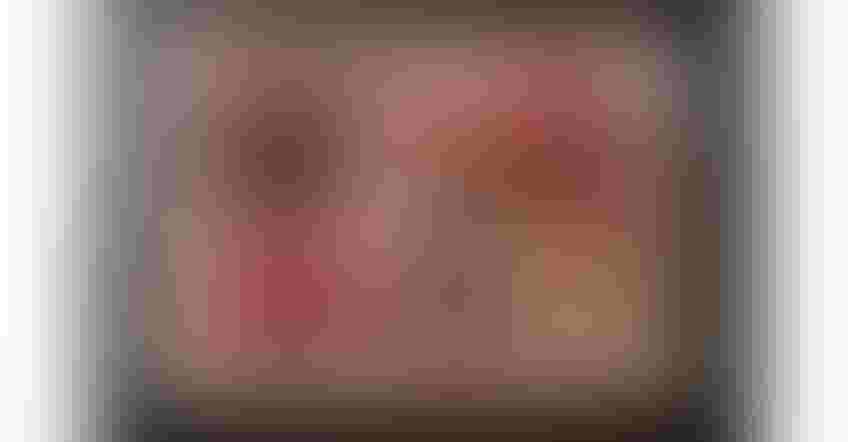 Swift Prepared Foods has opened a new $200 million Principe Foods Facility in Columbia, MO for its Italian meats and charcuterie production.
Image courtesy of Sergey Nazarov via Getty Images
Swift Prepared Foods, a subsidiary of global food company JBS USA, has opened its newest facility — Principe Foods, located in Columbia, MO.
The company invested more than $200 million in the new 325,0000-sq-ft Italian meats and charcuterie production facility. Principe Foods has already created 100 new jobs in the region, and plans on hiring 100 - 200 more people over the next year. 
"We are very pleased to celebrate the opening of this state-of-the-art Italian meats facility in Columbia, Missouri," said Tom Lopez, president of Swift Prepared Foods. "This is the culmination of years of hard work and investment by our team and our partners in Missouri. We are grateful for the support we've received up to this point and look forward to the ongoing growth of this facility and the Principe Italia brand."
The company announced plans to build the new facility in April 2021 to meet increasing retail and food service demand for Italian meats and charcuterie. Swift Prepared Foods selected Columbia due to its strategic location, business-friendly environment, and the ability to access raw materials and leverage synergies with existing strategic assets.
"The City of Columbia is incredibly proud to be the home of this new facility," said Mayor Barbara Buffaloe. "Our community strives to be a great place for everyone to live and work and the many resources we have to offer allow us to attract great partners, like Principe Foods, to achieve this vision. This facility is an investment in our community and adds to our thriving manufacturing environment."
Principe is a part of the Swift Prepared Foods portfolio of products. Swift also opened another Missouri facility in May 2021, a ready-to-eat, fully cooked bacon production facility in Moberly.
"Missouri is a premier location for companies in the food industry," said Subash Alias, CEO of Missouri Partnership. "When a company selects your state for not just one, but two new major facilities, in two different regions, it's a testament to the pro-business environment statewide. We are proud to have Principe Foods in Columbia and Swift in Moberly, and we will support their continued growth and innovation at both locations."
These recent facilities are consistent with JBS USA's long-term strategy to increase its value-added and branded portfolio with innovative, on-trend products. Globally, JBS is a major player in the value-added, Italian meats category with significant production capabilities and recognized brands in Italy, Australia, and Brazil.
Sign up for the Powder & Bulk Solids Weekly newsletter.
You May Also Like
---