Spice Company Chooses Its Own as New CEO
Spice Company Chooses Its Own as New CEO
The 11-year-old company is famous for its innovative spice blends.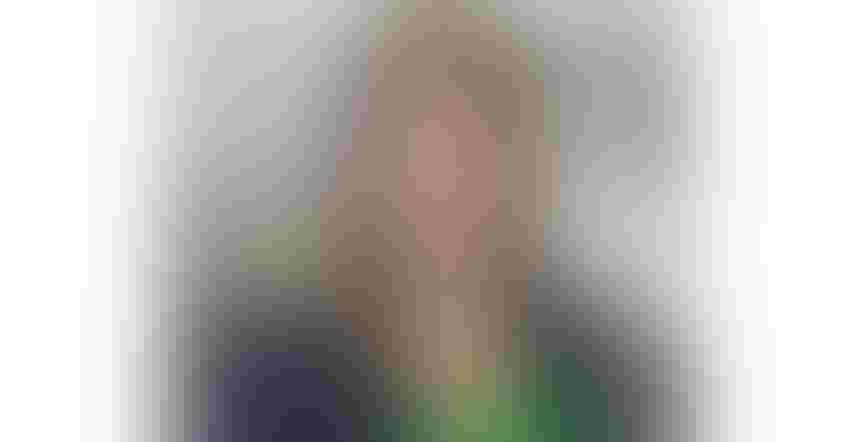 Spiceology, a spice and ingredients company known for its innovative blends, has appointed president Darby McLean to CEO.
Image courtesy of Spiceology
Spokane, WA-based Spiceology, known for its signature spice blends, announced that President Darby McLean has been appointed CEO by the company's Board of Directors.
McLean, formerly the company's VP of Channels & Distribution, has led the company as president since the retirement of Chip Overstreet in 2022. The appointment reflects McLean's track record in leveraging her depth of experience, knowledge, and passion to help lead the company on a path to sustainable growth.
"Darby's appointment to the position of CEO is a significant milestone for the company," said Eric Anderson, chief marketing officer at Spiceology. "She has displayed exemplary leadership in a style that embodies Spiceology's core values: Passion for our mission, Boldness in making tough choices, Curiosity about new ways of doing things, Resourcefulness in pursuing a profitable path, Agility in navigating stakeholders and investors, Accountability to all of us for the decisions she's made, and daily Collaboration with our team."
McLean is also an inventor on numerous patents and has led multiple successful FDA clearances of medical device products. She chairs the Dean's Board for the Colleges of Science, Technology, Engineering and Math at Eastern Washington University (EWU), serves on Gonzaga University's New Venture Lab Board, and chairs the EWU Center for Entrepreneurship Advisory Board.
Prior to joining Spiceology, McLean spent 20 years in the biotech industry in roles ranging from product development and manufacturing to executive management in start-up environments.
"The decision to appoint Darby as CEO was the natural next step," said Pete Solvik, Spiceology board member and founding partner of Jackson Square Ventures, which led Spiceology's Series A funding round in 2021. "As a board, we set rigorous performance benchmarks for revenue growth, enterprise wins and fundraising. Darby and her team not only met but exceeded each of them. Her ability to steer the company through its next phase of growth is recognized by the board, the entire team and external stakeholders."
Spiceology spices are created by professional chefs, not food scientists. They have more than 300 spices, blends, herbs, chiles, salts, confections, fruit and vegetable powders, and modernist ingredients. Famous blends include seasoning and finishing salt rubs, beer-infused rubs, Greek Freak Mediterranean Seasoning, Black Truffle Sriracha Blend, Pink Peppercorn Lemon Thyme All-Purpose Seasoning, and more.
"I am incredibly honored for the opportunity to continue leading Spiceology toward new opportunities and continued growth," said McLean. "We do this work because we love it; this team is dedicated to bringing our Periodic Table of Flavor to more kitchens, grocery stores, shelves, and beyond and continuing to share in the joy of cooking and eating."
Spiceology was founded in 2012 by a professional chef and food blogger. The company has been named to the Inc. 5000 Fastest-Growing Private Companies list for five years in a row.
Sign up for the Powder & Bulk Solids Weekly newsletter.
You May Also Like
---