Raw Pet Food: Unleashing the Benefits of a Natural Diet
Raw Pet Food: Unleashing the Benefits of a Natural Diet
Raw pet foods have become a novelty for many a pet owner. In fact, raw frozen pet food is the largest growing trend in the industry.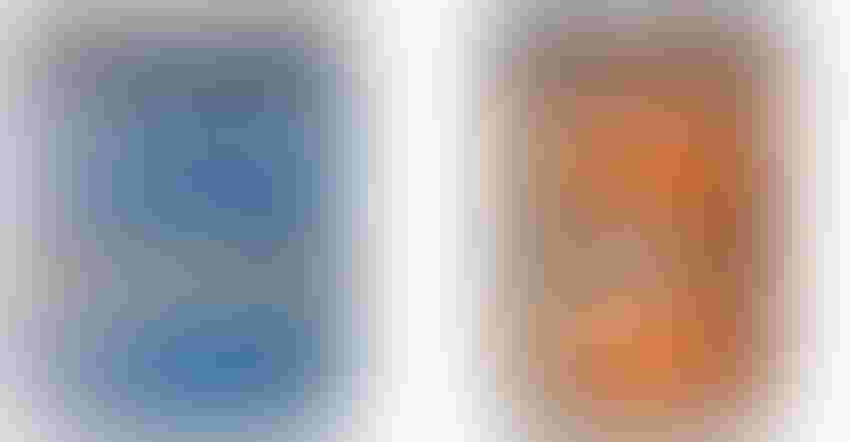 Kibble is still the leading form of pet food, but raw and freeze-dried are having their day. Northwest Naturals is one such company that offers both.
Image courtesy of Northwest Naturals
According to NielsenIQ Label Insight Trending Attributes, between December 2020 and January 2022, search terms associated with "raw" ranked at 43 and "high protein" at 54. In past years, these terms never cracked the top 100.
And the raw food segment keeps growing.
Raw dog food could include organ meats, bones (whole or ground), muscle, eggs, and pet-safe fruits (such as berries and apples), and vegetables (like spinach, celery and broccoli). Pet owners are choosing raw or minimally processed pet food because it is said to have dental, skin, and digestive health benefits.
It also represents another way that pet owners are eager to find new ways to care for their pets and "humanize" the foods they eat.
However, there is another view.
The American Veterinary Medical Association opposes the unregulated feeding of raw foods and discourages "the feeding to cats and dogs of any animal-source protein that has not first been subjected to a process to eliminate pathogens, because of the risk of illness to cats and dogs, as well as humans."
MetLife Pet Insurance cites both pros and cons:
Pros
Cons
One company that entered the raw frozen and freeze-dried pet food market is Morasch Meats, a USDA processor of beef, poultry, pork, and seafood for humans established in 1956. 
How did they get into raw dog food?
A dog sled team came to the Portland, OR, company in the late 1990s and asked if the Moraschs could create a high-protein food for their dogs. This got the wheels turning on the idea of raw food for dogs.
In 2004, Northwest Naturals was created, a private-label pet food that is under guidelines of a USDA facility — the same USDA guidelines Morasch Meats uses for its human meat processing.
The brand offers raw frozen and freeze-dried foods and treats for both dogs and cats. Raw frozen food requires a thaw out time of about 24-36 hours but can be done in a sink of cold water for less time.
Freeze-dried is a more convenient way to food when on the go, as a meal topper, or as an alternative to canned food.
We wanted to know more about this pet craze, so we spoke with Northwest Naturals.
How has the raw pet food industry fared since the pandemic?
The pandemic created a lot of pet owners, and in doing so came the awareness of raw pet food. Social media is not only a communication tool but an educational one as well. For us, we hired our own sales team in 2021 and the company began to grow at double-digit rates.
How is the raw, and freeze-dried, sector trending?
Freeze-dried is growing by leaps and bounds for us. It is oftentimes that gateway into raw frozen feeding.
The Raw Rewards freeze-dried treats are a healthy snack and great for training. Consumers will try these, which encourages them to try our complete and balanced food recipes.
Do you see a lot of new brands coming out in the raw and freeze-dried sector?
Yes, it seems everyone from kibble companies to treat companies want to do freeze dried. This makes NWN become more creative in their upcoming new items. We strive for differentiation.
Can you clarify the difference between raw and freeze-dried foods?
Raw frozen is less processed and contains the moisture pets need for digestion and a healthy gut. Freeze dried has the water removed though is much more convenient since it does not have to be thawed to feed your dog or cat. Most pets love freeze-dried food, but it is important to reconstitute it if you are feeding freeze-dried on a regular basis.
Are consumers still looking for new products in pet foods?
Consumers are always looking for new and innovative products. Functionality is key as many pet owners are buying additional items to add to their pet's bowl.
What about Millennials and Gen Z consumers, the two that are pushing growth in the pet food industry?
Yes, these groups are highly exposed to the amount of information that is at their fingertips. Healthy food, non-GMO, antibiotic-free are buzz words for these generations. They are the most informative group by nature, and people now are owning pets instead of having children. Millennials and Gen Z are looking for sustainability too.
Do you see freeze-dried foods still growing in the near future?
I do see freeze dried growing. It is healthier than kibble or a biscuit treat and both dogs and cats love it. It is easy and convenient to store, carry, and feed.


What other trends have you noticed this year that you think will move into 2024?
With everyone getting busier and always in a rush, and the economy having hardship times, convenience and value will be very important in the future for not only pet food, but people food as well.
If you want to try a raw or freeze-dried diet for your pet, it would be advisable to talk with your veterinarian. Like human foods, all types of pet foods aren't good for every pet.
Sign up for the Powder & Bulk Solids Weekly newsletter.
You May Also Like
---