Rations and Resilience: Unveiling the Diet of Soldiers in War
Rations and Resilience: Unveiling the Diet of Soldiers in War
To honor Memorial Day, we wanted to know what type of foods our brave men and women ate during the most trying times of war involving the United States.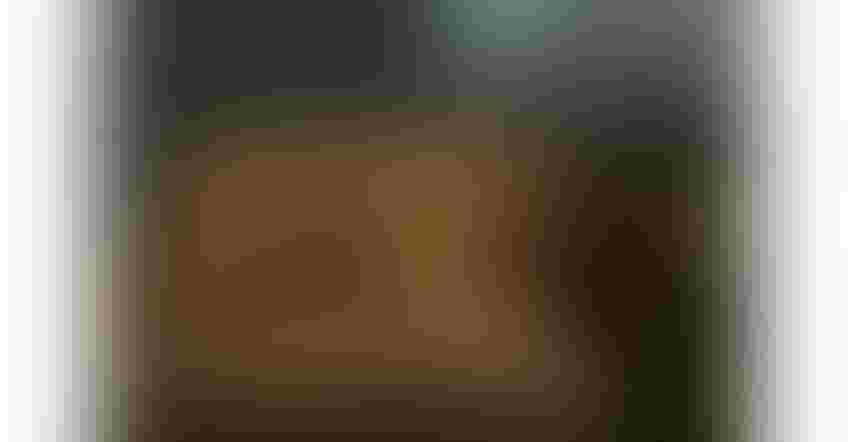 Due to Memorial Day, we were curious to know what US troops ate during times of war. Here is a brief history on the foods and beverages that were, and still are, included in ration kits.
Image courtesy of Wilshire Images / iStock / Getty Images Plus
Call them C-rations, C-rats, K-rations, reserve rations, field ration, MCI (meal, combat, individual), food packet, or MTRE (meals ready to eat), soldiers' meals have been designed the same way for decades.
The goal of these meals was to use foods that had a long shelf life and tasted good with nutritious value.
To commemorate our soldiers who fought for our freedom and lost their lives, Powder & Bulk Solids researched some of the foods that these food ration kits included and still include.


World War II
There were two types of meals (rations): the C-ration (for combat troops) and the K-ration (less bulky and developed for airborne regiments and messengers). Cs had 3,700 calories, and the lighter Ks had around 2,830.
In 1938, C-rations were developed as a replacement for reserve rations, which troops during World War I used. The 12 oz. tin cans opened with a key. They added about 6 lbs. to a backpack too.
A written series by The University of Houston's College of Engineering shared that the cans would rust, and labels would fall off, leaving one to guess what came in the cans. The army came out with an improved C-ration in 1944 that was a little lighter.
According to The US Dept. of Defense, at first, the meals were stews, yet more varieties were added as the war went on, including meat and spaghetti in tomato sauce, chopped ham, eggs and potatoes, meat and noodles, pork and beans; ham and lima beans, and chicken and vegetables.
Franks and beans were also packed in some of the ration packs, along with hardtack biscuits, canned fruit, chewing gum and candy bars, instant coffee, and powdered drinks such as lemonade or bouillon.
The History Channel shares that K-rations would have three meals: breakfast, lunch, and dinner with four ounces of meat and/or eggs, cheese spread, biscuits, candy, gum, salt tablets, and a sugary drink. Non-food and beverage items included were cigarettes, a wooden spoon, and toilet paper.
Most of us might remember our grandparents or parents from the Second World War and even Korea and 'Nam talking about these meals. Nobody seemed to like them!
During 
World War
 II, 
M&M candy, first released in 1941,
 was exclusively sold to the U.S. military.
Due to the hard candy-coated shell, M&Ms were heat-resistant, easy-to-transport, and included in soldiers' rations.


Korea
Unfortunately, despite advances in wartime nutrition and food production, troops during the Korean War were usually stuck with leftover C-rations from World War II, supplemented with canned fruit and cakes.
However, in 1953, the initiative to centrally procure semi-perishable subsistence and operational rations began. The Defense Subsistence Supply Center, a Defense Logistics Agency Troop Support predecessor, was established in Chicago to perform these centralized procurement functions, with eight decentralized regional headquarters left to manage the perishable subsistence items.
When the Defense Supply Agency (now DLA) in 1961 began to further centralize the management of common items for the military, this included Subsistence.


Vietnam
The Meal, Combat, Individual (MCI) meal was a US military ration of canned and preserved food from 1958 to 1980, replacing the earlier used C-ration.
All ration meals could be eaten cold, but definitely tasted (a bit) better heated.
One of the challenges of feeding troops during the Vietnam War was the absence of a permanently established fighting front. A solution to this was mobile kitchen trailers, known as MKTs, which carried food along with troops but usually had no means of refrigeration. MCIs in Vietnam were only slightly different from their Korean War versions, the DLA said.


Middle East
Meal rations in the most recent wars, Persian Gulf, Afghanistan, and Iraq, did change, but it took some time.
In the early 1980s, MREs replaced MCIs and came in packages instead of cans, so they were much lighter than their predecessors.
For military on the move, in addition to the MRE, the Tray Ration, or T-ration, was developed as well. T rations were hot meals for use when cooks were unavailable.
Early MREs were not especially well-liked. Textures, flavors, and meal choices were lacking, and MREs nicknames like "Meals Refused by the Enemy," "Meals Rejected by Everyone," and "Materials Resembling Edibles" came about.
Better meals were created in the early 1990s, with brand-name snacks and innovations like the heat-resistant Hershey's Desert Bar. Brand-name foods and spices — such as Taster's Choice instant coffee and Tabasco hot sauce — became part of the prepackaged meals.
In 1993, the Flameless Ration Heater debuted, allowing a service member to heat a meal by simply adding water to a pouch.
MREs are still issued to troops today. The early versions were disliked by many, so the Natick Soldier Research, Development and Engineering Center in Massachusetts, which does food research for the Defense Department, improved the taste of MREs over time, the US Dept. of Defense stated.
Troops now have dozens of MRE menus, with options such as kosher and vegetarian meals.
The US Defense Logistics Agency's Subsistence division ensures troops worldwide get meals regardless of the operational or geographic challenges. Through the many varieties of MREs to fully functioning dining facilities, Subsistence works to provide nutritious food in all climates.
Sign up for the Powder & Bulk Solids Weekly newsletter.
You May Also Like
---