Nestlé Expands Plant-Based Products to Include Minced Meat
Nestlé Expands Plant-Based Products to Include Minced Meat
The new range is also shelf-stable, providing consumers more options to keep recipe solutions.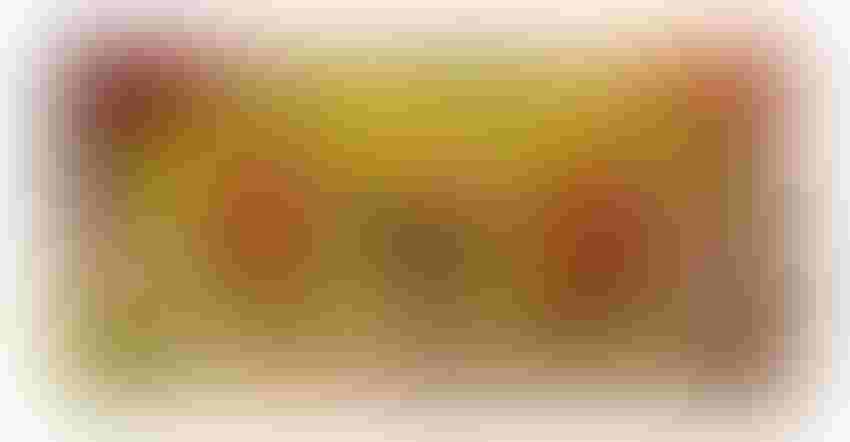 Nestlé has launched a new shelf-stable, plant-based minced meat line for its Maggi Veg brand in Chile. The new product comes in recipes that combine it with seasonings.
Image courtesy of Nestlé
Nestlé is expanding its portfolio of plant-based products to give consumers more options for nutritious, tasty alternatives to meat. The company recently launched a range of shelf-stable plant-based cooking solutions in Chile under the Maggi Veg brand that are certified as vegan.
The line includes Nestlé's first shelf-stable, plant-based minced meat, which come in recipes that combine it with seasoning, making it a new meat replacement in popular dishes like tacos, empanadas, and spaghetti bolognaise. The product is made with soy, and is an excellent source of high-quality proteins and a good source of fibers.
In addition to launching more plant-based meat alternatives, the new Maggi Veg shelf-stable range in Chile includes a soup containing lentils, rice, vegetables, and seasoning. The new soup is a good source of protein and fiber, and consumers can add any other ingredients they wish to the recipe.
"We continue launching plant-based products in many regions of the world to offer people tasty, nutritious alternatives to meat that they can enjoy with family and friends," said Torsten Pohl, global head of R&D for Nestlé's food category, which already includes chilled and frozen meat alternatives. "Our new shelf stable range also makes plant-based alternatives more accessible to a wider range of consumers in Chile. This makes them a delicious, excellent source of protein in many favorite recipes, for breakfast, lunch, or dinner."
Beyond these launches, Nestlé also recently piloted ready-to-heat, shelf-stable plant-based meal kits in China that feature local recipes like Mala Xiang Guo and Curry Chicken. The meal kits provide consumers with convenient, plant-based meals that can be prepared quickly and easily at home.
Nestlé is committed to developing foods and beverages that incorporate nutritious plant proteins to help people achieve adequate and balanced diets. The development of shelf-stable plant-based products is important because they help to provide many people with access to more affordable and sustainable alternatives to animal products. Furthermore, they have a longer shelf-life than frozen or fresh products. This allows them to be stored at room temperature without the need for refrigeration or freezing, making them ideal for consumers in many geographies around the world, including those with a limited cold supply chain.
Sign up for the Powder & Bulk Solids Weekly newsletter.
You May Also Like
---