Kraft Sells Nut Business and Other Food Industry News
Kraft Sells Nut Business and Other Food Industry News
Powder & Bulk Solids highlights recent food and beverage manufacturing news you may have missed.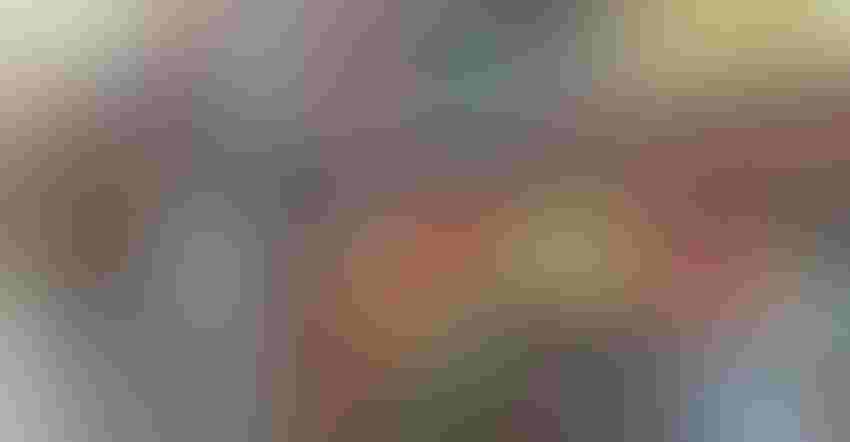 Representative image
Image courtesy of Pixabay
American food firm The Kraft Heinz Company announced Monday that it has closed the $3.35 billion sale of its nuts business to Hormel Foods Corporation. The company's divestiture includes the Planters brand, as well as Nut-rition, Cheez Curls, Cheez Balls, and Corn Nuts branded products. 
"The sale of our nuts portfolio is a milestone in our transformation," said Kraft Heinz CEO Miguel Patricio in a release. "The divestiture is a great example of our agile portfolio management and will help Kraft Heinz enhance our overall growth profile while enabling our strategic focus."
The deal also includes three associated production facilities, Hormel said in a separate release.
Here are some other developments in the food and beverage industry that captured headlines over the last week:
Frito-Lay to Boost Snacks Production with $200M Expansion
American snack manufacturer Frito-Lay and Fort Bend County announced plans Tuesday to inject $200 million in an expansion of its Rosenberg, TX snack production facility. The PepsiCo division plans to install two new manufacturing lines at the plant and boost the capacity of its warehouse.
Didion Milling Fined $676 After Silo Engulfment Death
Corn and ethanol products producer Didion Milling was issued a number of citations and fined $676,808 by the US Department of Labor's Occupational Safety and Health Administration (OSHA) after a worker died in a grain silo while clearing out debris in a December 2020 incident.
Benefits of Modified Atmosphere FIBC Bulk Bags in the Nut Industry
FIBCs are the way to go for practically any industry or product, the nut industry included. The storing and transportation of nuts (almonds, walnuts, pistachios, etc.) comes with its challenges, but can be handled with a M-A-P FIBC big bag. Masterpack lays out four positive reasons to use the products with nuts.
New Scoular Division Focuses on Emerging Market Opportunities
Agricultural commodities handler and marketer The Scoular Co.launched its new "Emerging Businesses" division to focus on new investment opportunities in growing markets like biofuels, renewable energy, carbon, and agricultural technology. Senior Vice President Ed Prosser was named to lead the new division, which will also include Roger LLC, a technology solution or the dry bulk freight industry, and other future growth ventures.
Oregon State to Open $20M Dairy Processing Plant
Oregon State University (OSU) is planning to erect a new $20 million dairy processing plant in Corvallis, OR to improve quality, innovation, and sustainability in the state's dairy industry, the institution announced in a release Monday. The project is funded by the university, OSU's College of Agricultural Sciences, and private industry. The plant will be located in OSU's Withycombe Hall, where the university established a dairy in 1952.
Hispanic Foods Firm Cacique to Open $88M Processing Plant
Mexican-style cheeses, chorizos and cremas manufacturer Cacique Inc. is moving forward on plans to open a new $88 million food processing facility in Amarillo, TX, according to a recent release issued by the Texas Economic Development Corporation (TEDC). The project is expected to create 187 positions.
To read more food & beverage industry articles, click here.
Sign up for the Powder & Bulk Solids Weekly newsletter.
You May Also Like
---