JBS to Expand US Beef Operations and Other Food Industry News
JBS to Expand US Beef Operations and Other Food Industry News
Powder & Bulk Solids highlights recent food and beverage manufacturing news you may have missed.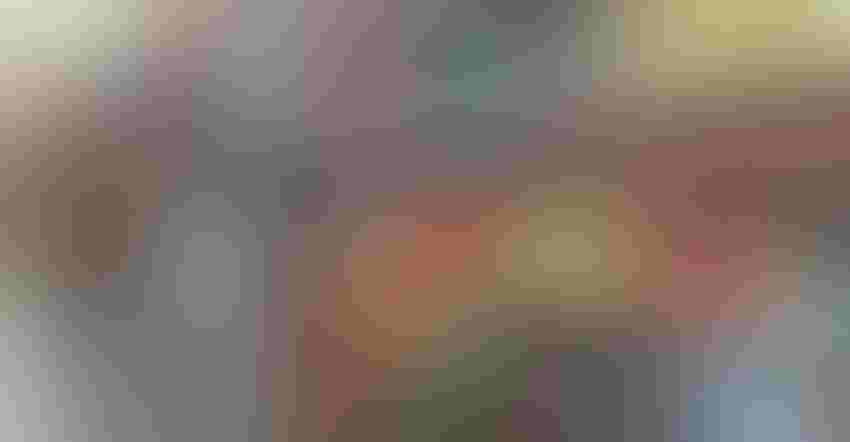 Representative image
Image courtesy of Pixabay
Protein firm JBS USA recently revealed plans to spend $130 million to expand the capacity of its beef operations Grand Island, NE and Omaha, NE and $150 million to increase the pay of workers at its nine beef plants in the country. The company said the funds will support its long-term success and growth in the US beef industry.
Work to add a new harvest floor and make improvements to its animal welfare facilities at JBS USA's Grand Island site is expected to reach completion this summer. The firm is boosting the cooler capacity of its Omaha beef production plant and upgrading the facility's fabrication floor.
The projects at the two sites will increase JBS USA's processing capacity by 300,000 head of cattle per year. 1,400,000 head of cattle are currently processed each year at the firm's Grand Island facility. JBS' Omaha site processes high-end specialty beef products like grass-fed, Wagyu, and organic beef.
Here are some other developments in the food and beverage industry that captured headlines over the last week:
Dairy Farmers of America to Shutter Ice Cream Plant
Cooperative Dairy Farmers of America (DFA) is shutting down the DFA Brands Ice Cream LLC ice cream plant in Decatur, IN by the end of this year, impacting over 150 workers at the site, the company revealed in a recent filing with the Indiana Department of Workforce Development.
Firm Invests $2.2M to Expand Coffee Roasting Plant
Craft coffee supplier Charleston Coffee Roasters is launching a $2.2 million project to expand and increase the capacity of its Charleston, SC coffee roasting facility. The investment in the Stall Road site will be used to boost production in response to growing demand. 21,600 sq ft of space will be added to the structure that will contain new roasters, grinders, and packaging solutions.
Baked Goods Manufacturer Buys Koffee Kup Bakery
Wonder Bread maker Flowers Foods Inc. has purchased the assets of Burlington, VT-based Koffee Kup Bakery Inc. (KBB) from a court-appointed receiver of the assets. Terms of the deal were not revealed.
Report: Cocoa Powder Maker UPC to Expand Processing Plant
A project to add a second roasting line to the United Cocoa Processor (UCP) cocoa processing facility in Newark, DE is expected to reach completion this summer, The Delaware Business Times reported Wednesday. The new asset will be capable of roasting 211,000 lb/day of cocoa beans and nibs, the newspaper wrote, citing documents filed by the company with the Delaware Department of Natural Resources and Environmental Control (DNREC).
University of Illinois Opens Feed Technology Center
The University of Illinois College of Agricultural, Consumer and Environmental Sciences (ACES) recently marked the grand opening of the Feed Technology Center at its campus in Urbana, IL following two years of construction, the university announced this week. The $20 million, 12,000-sq-ft facility contains an array of new equipment, automation technologies, and safety and sanitation features.
Fire Breaks Out at Maxwell House Coffee Plant
Firefighters were dispatched to the Maxwell House coffee plant in downtown Jacksonville, FL Wednesday night after a fire started inside the facility, local news outlets reported. Jacksonville Fire and Rescue Department officials told First Coast News that the fire is thought to have started in a coffee bean roaster at the Bay Street plant.
Haribo to Invest $30M in Confectionery Plant Upgrade
Confectionery firm Haribo is investing £22 million (about $30.9 million) to install new technology at its manufacturing site at Castleford, West Yorkshire, UK that will boost the site's capacity, lower costs, and improve efficiency, as well as enable the company to reformulate its existing products.
To read more food & beverage industry articles, click here.
Sign up for the Powder & Bulk Solids Weekly newsletter.
You May Also Like
---