Is the Pampered Pet Trend Fading?
Is the Pampered Pet Trend Fading?
We looked at the numbers, the brands, and the outlook for pet food.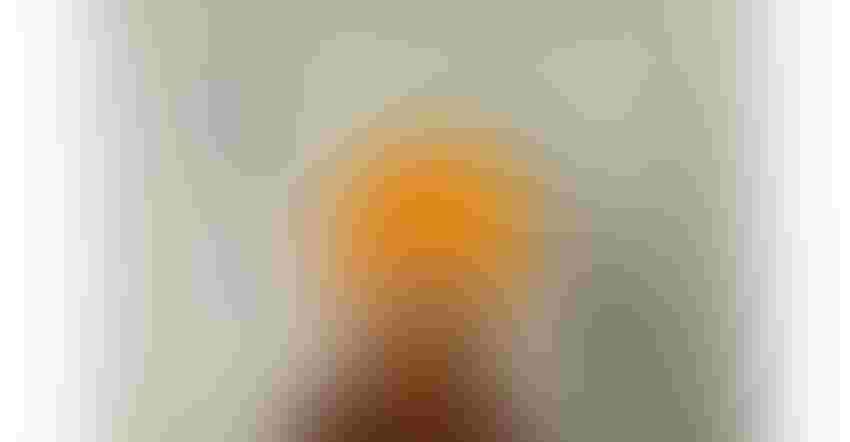 Here is a look at the pet food industry news, numbers, and trends that we have seen lately. One thing is certain: The pampered pet is here to stay.
Image courtesy of Fly_dragonfly / iStock / Getty Images Plus
Pets are considered family, and pet food trends are now mimicking human food trends. Pet owners want their furry family members to eat healthy too. Think: Fresh vegetables, pre- and probiotics, supplements, fresh meat, rice, and veggies and fruit.
For pet owners who eat plant-based, vegan, gluten-free or any other way without certain foods/ingredients, they want their dog or cat to eat that way too. Pets nowadays eat much better than pets did years ago.
There has been a boom in the pet food and product space for a few years, and though like all things that hit a high and must fall, we don't see it happening soon in the pet food space.
 
By the Numbers
Globally, North America is the leading pet food market and held the largest share in 2022.
The pandemic years of 2020 and 2021 were boom years for the pet industry with double-digit growth for both years. Sales were up 9.8% and 13.7%, respectively, reported Research and Markets. During 2022, however, the market's 9% growth was mostly due to inflation.
In 2022, sales reached $136.8 billion overall for the pet industry (including products, grooming, and more), according to the American Pet Products Association (APPA). Out of that number, $58.1 billion was spent on pet food and treats alone.
The Association expects the industry to hit $146.3 billion in sales this year, with $62.7 billion in pet food and treats.
The pet food market is expected to see an 8% CAGR between 2023 and 2030, according to both Clarkston Consulting and Research and Markets.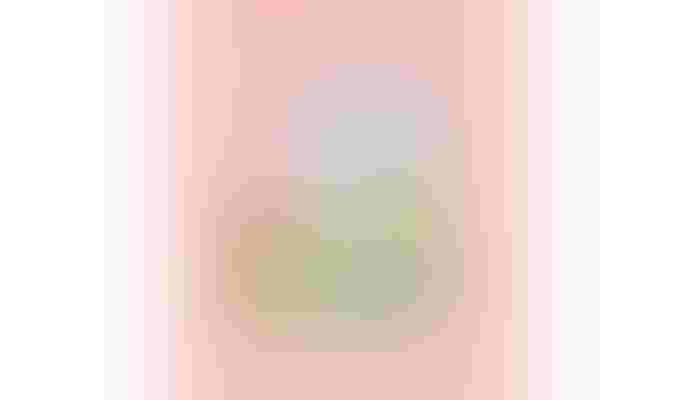 The market is expected to be driven by factors such as the high demand for organic & premium pet food and the rising spending by owners on pet food. In addition, the surging demand for therapeutic pet foods and the escalating growth of the e-commerce distribution channel are also contributing to the pet food market's growth.
According to the 2023-2024 APPA National Pet Owners Survey, 66% of US households own a pet, which equates to 86.9 million households. In total, there are 65.1 million dog owners and 46.5 million cat owners. 
Here is a breakdown:
Pet Ownership by Generation (% of Current Pet Owners) 
Generation Z                       16%
Millennial                              33%
Generation X                        25%
Baby Boomer                       24%
Builder                                   2% 


Top pet food manufacturers in the US
Dry & Wet Pet Food Brands
We identified the brands within each of the top pet food manufacturers, as well as any recent news that seemed relevant and trend-worthy. 
Mars Petcare brands include Pedigree, Eukanuba Cesar, Misfits, Royal Canin, Chappie, and Nutro dogfood; and Whiskas, Sheba, Kitekat, and Dreamies for cats.
In early 2022, Mars acquired fresh pet food brand Nom Nom Now. And at the end of the year, the pet food giant acquired Champion Petfoods brand.
Just last month, Mars announced that its Royal Canin brand became the first carbon-neutral certified Mars Petcare brand to join the Amazon Climate Pledge Friendly Program.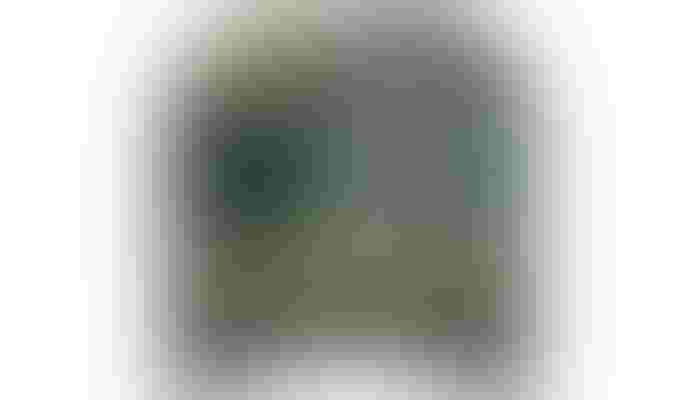 Nestlé reported that in 2022, its Purina Petcare division was the second largest in the company. The division reported $19.5 billion in sales. Purina Petcare continued to drive growth for Nestle worldwide.
In the North American division, Purina Petcare contributed most to Nestlé's overall sales with strong momentum across channels and brands, particularly in e-commerce and pet specialty stores. 
In fact, Purina Petcare held the largest share of the market in 2022, generating over $2.2 billion dollars in dry dog food sales and around $1.37 billion in dry cat food sales, a report by Statista shows.
In August 2022, Colgate-Palmolive Co., owner of Hill's Pet Nutrition, paid $700 million for three US pet food manufacturing facilities owned by Red Collar Pet Foods, in South Carolina, Ohio, and Oklahoma. The investment is part of the company's plan to grow its Hill's brand, a line for dogs and cats acquired in 1976 with the tagline "backed by science."
Hill's has three dog and cat food lines: Prescription Diet, Science Diet, and Bioactive Recipe.
The J.M. Smucker Co. produces Canine Carry Outs, Meow Mix, Milk-Bone, Milo's Kitchen, and Pup-Peroni dog and cat food and treat brands. The company completed its divestiture of several pet food brands to Post Holdings Inc. this February for $1.2 billion.
The divestiture included Rachael Ray Nutrish, Nature's Recipe, 9Lives, Kibbles 'n Bits, and Gravy Train brands. Combined, the brands had $1.5 billion in sales in the year ending April 30, 2022, according to J.M. Smucker.
General Mills owns these pet food brands: True Chews, Nudges, and Blue Buffalo, which was acquired from a private company in 2018.
The company's Blue Buffalo Tasteful Spoonless Singles cat food in February won a 2023 Best New Product Award. BrandSpark International's 15th annual 2023 Best New Product Awards winners honor the Best New Food, Beverage, Beauty, Health, Personal Care, and Household products, based on a nationwide survey of American consumers.
Not to be outdone, Cesar Fresh Chef dog food (Mars Petcare) and Milk-Bone Stuffed Dog Biscuits (J.M. Smucker Co,) also received the award.
Diamond Pet Foods brands include Diamond Performance, Diamond Naturals, NutraGold dog food.
Last fall, Tractor Supply Co. honored Diamond Pet Foods as the Exclusive Brand Partner of the Year. Companies were selected for their remarkable commitment, partnership, and relentless focus to provide the products needed to support the lifestyle of Tractor Supply's customers.
Hill's Pet Nutrition also was honored as the Sustainability Partner of the Year, and Nestlé Purina Pet Care for its OmniChannel.
Simmons Pet Food is a manufacturer of wet pet, producing produces private label brands such as Twin Pet and is a contract manufacturer to make wet food for other brands.
In July 2022, Simmons Pet Food announced a $500 million growth plan with new projects including a fourth high-speed canning line at its Emporia, KS, facility; a new pet food distribution facility in nearby Edgerton, KS; and the start-up of the second line of canned pet food at its Dubuque, IA, facility.
Alphia is the new kid on the block. The company works as a co-manufacturer with other pet food manufacturers to make their products at their facilities, including kibbles, jerky, and treats. It also works with retailers looking to develop, revise, or expand their pet food lines.
Alphia touts itself as a custom manufacturer supplying standard, premium, and exotic ingredients in their pet food products. Alligator and mussels are two that we haven't seen on-shelf.
Spectrum Brands manufactures Iams and Eukanuba in Europe. US brands include Dingo and Good Boy dog treats, and Meowee cat treats. The company also produces pet products such as Nature's Miracle pet stain remover and the Furminator, as well as food products like Tetra and GloFish for pet fish.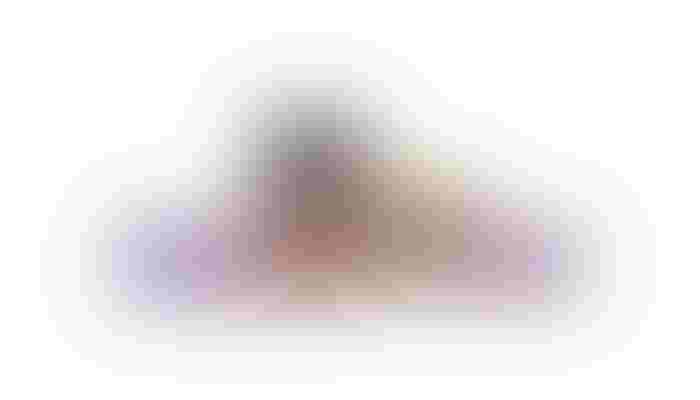 Wellness Pet Company's pet food lines include Wellness, WHIMZEES, Old Mother Hubbard, Good Dog, Holistic Select, Sojos, and Eagle Pack.
Wellness came out with its own fresh food last summer. Freshly Bowl Boosters are a pet food topper made with fresh ingredients that are then frozen to lock in nutrients.
 
Fresh, Freeze-Dried, & Raw
The brands listed above manufacture bagged dry or canned wet foods.
Fresh foods — such as Freshpet, The Farmer's Dog, Nom Nom Now (a Mars Petcare brand), Smalls, and JustFoodforCats — have been trending for a while now.
In fact, research group Technavio reports that the fresh pet food market in the US is expected to grow by $11,177.6 million from 2022 to 2027 – at a CAGR of 23.71%. 
Expansions of fresh pet food manufacturers will be a major trend in the market. 
In March 2022, Petco Health and Wellness Company, in partnership with JustFoodForDogs LLC, announced the launch of a new fresh and frozen food line for dogs.
One caveat to note is that fresh pet food has a lower shelf life compared with processed pet foods, which is a challenge for the brands as well as consumers.
Pet food also comes raw-frozen, as with the Primal brand. Pet owners still need to follow steps to properly store, handle, and serve raw-meat-based products, compared to conventional kibble. These frozen foods need to be kept frozen, not thawed.
Freeze-dried, like that from Northwest Naturals (which also makes raw-frozen), has been around for about 10 years. It is freeze dried raw, with natural ingredients instead of overprocessing them.The subsector is small, but keeps growing in small increments. At Global Pet Expo this March, freeze-dried or air-dried raw pet foods, treats, and toppers were top among new products in 2023. 
A newbie in the freeze-dried category, 360 Pet Nutrition is a pet food brand made with state-of-the-art freeze-dried technology. Their food is made from fraw animal protein, nutrient-rich vegetables and fruits, and no grains, cereals, or fillers.


Alternative Protein
Alternative protein sources like plant-based, insect-based, and lab-grown meat used for pet foods will likely continue, as pet owners look for more sustainable and ethical protein sources for their pets.
Best Friends Kitchen, a fresh pet food company, uses meal worms, grubs, and crickets for its alternative protein options in dog food.
Food technology company Cult Food Science has created pet food made with cells. The company launched three brands that use proteins created through cell-based technology. The three brands are Noochies! (formerly Because Animals brand), Indiana Pet Foods, and Marina Cat.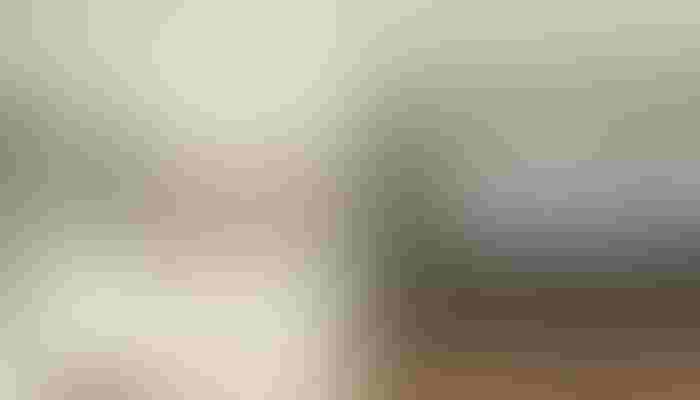 Top 4 Pet Food Brand Trends
NielsenIQ has come out with the top 4 pet food brand trends it sees for 2023 and likely 2024.
In 2022, sales of grain-free dry dog food were about $1.4 billion, 4.5% growth YoY. But it is still down from 2019 and the growth rate appears to be slowing. Meanwhile, grain-in dry dog food grew by more than 20% in both retail and online channels during the same time period.
Many pet owners are environmentally conscious, which has led to a demand for more sustainable pet food packaging and production practices. Brands that are incorporating sustainable practices into their production and packaging are gaining popularity among pet owners.
Just as with human food, pet owners are increasingly seeking out customized or personalized diets for their pets. This has led to a rise in pet food brands that offer tailored diets and supplements to meet specific pet health needs.
More pet owners choosing to buy pet food online. This has led to a rise in direct-to-consumer pet food brands, which can offer a wider range of products and faster shipping times. While in-store sales are still providing the bulk of dollars, online sales are growing at a faster pace across wet and dry food and treats.
Nielsen also shared that price increases for pet food and treats are a given. In 2022 pet food prices increase by an average of $0.30. This is the largest jump seen in the past five years.
As the cost per item increases, consumers are likely to cut back on their total spend, limiting pet brands' ability to sell multiple SKUs per transaction. To conflate the issue, the lowest demographics spent +21.4% more on pet food during the same time period. As such, their ability to buy a broader variety is diminishing.
Another point to note is assortment reduction. Often in line with inflationary price increases, assortment reduction is a tactic various pet brands are employing to keep their margins and avoid excess inventory issues. In 2022, the total number of pet food UPCs sold dropped by 2.4%. This is the first time that assortment sales have dropped in the category in more than four years. As a result, pet brands are starting to question whether their full product assortment is worth keeping.
This means assortment optimization is becoming more important than ever, especially for emerging brands.
Sign up for the Powder & Bulk Solids Weekly newsletter.
You May Also Like
---