Hormel Forecasts COVID Will Continue to Impact Food Trends
Hormel Forecasts COVID Will Continue to Impact Food Trends
The maker of SPAM identified eight major trends that will impact the food industry during 2021.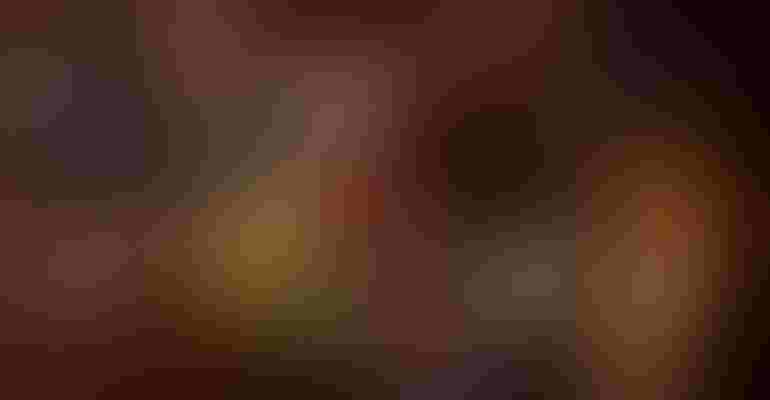 Image courtesy of Hormel Foods
Global branded food firm Hormel Foods is predicting that the COVID-19 pandemic will continue to influence food trends in 2021 as the virus continues to up-end how, where and what people eat.
"It's no surprise that comfort food, sourdough bread and whipped coffee had big moments this past year, as people hunkered down and spent more time at home than ever before," Heather Vossler, director of innovation and insights for Hormel, said in a statement. "What's interesting is that as we all eagerly look ahead to the fresh start of a new year, we're seeing people still wanting that comfort and nostalgia, but also on a more elevated and focused level, as individuals continue seeking inspired, yet familiar, food choices."
Hormel's top predictions for food trends this year are new routines and rituals, intentional leftovers, hot honey, creative charcuterie, travel by food, drive-by snacking, waffling, and wellness.
Some families have developed creative approaches to dining at home during the coronavirus crisis. "Nearly a year into the pandemic, people have created some new routines and rituals that are going to stick in 2021," said Vossler. "The new normal consists of dining experiences like family happy hour and themed dinner nights." The company expects convenience products to play a greater role in at-home dining over the coming 12 months as consumers' zeal for improving their cooking skills wanes.
Many consumers are also expected to prepare meals at home that can be eaten as leftovers later in 2021. They will also look to food for cultural experiences in lieu of traveling. Hormel also forecasts waffle iron creations like potato rounds and creative charcuterie displays will be an important part of the food landscape this year.
Echoing other food industry projections, the company said that wellness will be "a huge focus" over the next year, with antioxidants, collagen, protein and other health-boosting ingredients garnering increased attention.
To view more details on Hormel's 2021 food trends forecast, click here.
Sign up for the Powder & Bulk Solids Weekly newsletter.
You May Also Like
---