Hershey's to Add Better-For-You Options and Other Food Industry News
Hershey's to Add Better-For-You Options and Other Food Industry News
Powder & Bulk Solids highlights recent food and beverage manufacturing news you may have missed.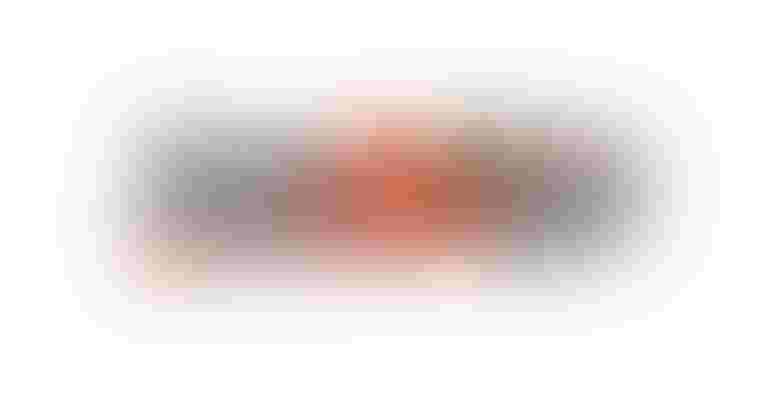 Image courtesy of Hershey Company
American chocolate and confections manufacturer Hershey Company recently announced its strategy to focus on strengthen its position in the better-for-you chocolate category. The company plans to expand its offerings of reduced sugar, organic, and plant-based alternatives in its portfolio.
Its strategy includes research and development, M&A, innovation, partnerships and licensing with BFY brand partners, and continuing to produce portion-controlled products in a variety of packaging types.
Here are some other developments in the food and beverage industry that captured headlines over the last week:
Tyson Foods provided 165 workers at its Temperanceville, VA plant with free doses of a COVID-19 vaccine, local news organizations reported. Earlier this month, the protein company debuted debuted a long-term vaccination strategy in January because the availability of the drug differs by state. Earlier this month, Tyson said it is paying workers for up to four hours of regular wages if they get a vaccine dose outside of their shift or through a non-company source.
Food manufacturer Kraft Heinz said this week that it has finished a pilot project to demonstrate the viability of roof board made from post-consumer flexible packaging. Recycled 4 ft by 8ft roof boards were installed at two Kraft manufacturing plants in Beaver Dam, WI and Holland, MI in late 2020 as part of the Materials Recovery For the Future (MRFF) research collaborative. Kraft plans to continue monitoring the roof boards and compare them to standard building materials to determine if they should be incorporated at other company sites.
Chicken producer Pilgrim's Pride pleaded guilty in a US District Court to charges of participating in a conspiracy to fix prices and rig bids for boiler chicken products, the US Department of Justice announced this week. As a result, Greeley, CO-based firm was ordered to pay a fine of $107 million.
Snacks and convenience foods maker Kellogg Company revealed plans to make a $150,000 investment to Battle Creek Unlimited's (BCU) Talent Retention, Attraction, and Inclusion Incentive (TRAIN), a program that assists employers in Battle Creek, MI to help workers move to or stay in the Michigan community. The company was founded in Battle Creek and maintains facilities there.
Food ingredients and agriculture firm Olam International announced Friday that it plans to list its ingredients business in 2022. The move comes after the company debuted a re-organization effort in January 2020 to create into two operating groups, Olam Food Ingredients (OFI) and Olam Global Agri (OGA).
The leader of Cargill's global protein and salt businesses, Brian Sikes, was named as its Chief Operating Officer this week. In the new position, he will also become a management director on Cargill's board. He became a member of firm's executive team in 2019.
Firefighters worked to douse a blaze that ignited in a grain dryer at a Perdue Farms facility in Salisbury, MDthis week. The Perdue Agribusiness facility in Salisbury features grain storage assets, a soy crush plant, and an oilseeds refinery, according to information on the company's website. The company is investigating the cause of the fire.
For more food and beverage industry articles, click here.
Sign up for the Powder & Bulk Solids Weekly newsletter.
You May Also Like
---