GEAPS Hosts Exchange Online Conference Feb. 23-25
GEAPS Hosts Exchange Online Conference Feb. 23-25
The grain handling and processing professional association is hosting a digital event that includes a virtual trade show.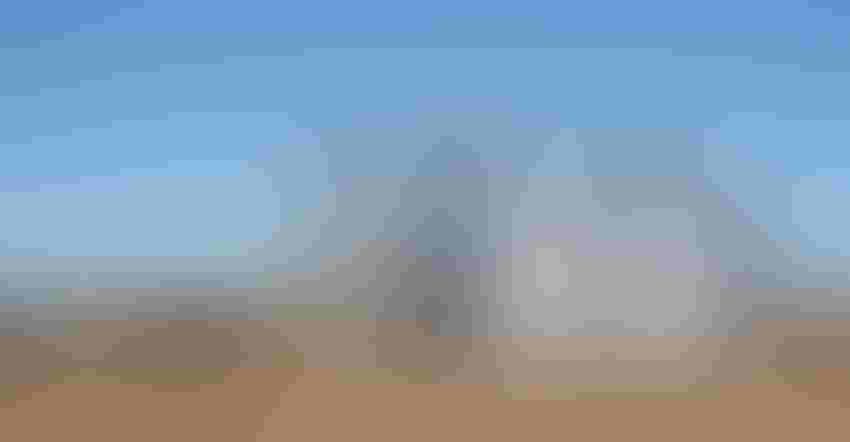 Representative image
Image courtesy of Pixabay
Grain industry professional association The Grain Elevator and Processing Society (GEAPS) announced Wednesday that registration is open for the GEAPS Exchange Online Conference Feb. 23-25. The online event includes a virtual trade show, a showcase of the latest products in the industry, leadership workshops and several hours of technical training. It runs from 9 a.m. until 3 p.m. Central daily, with an hour break in the middle of the day. The event costs $50 for GEAPS members who register before Feb. 8 and $150 for non-members. After that date, the cost is $75 for GEAPS members and $200 for non-members.
GEAPS Executive Director Steve Records said the training and networking opportunities are a core part of the experience. "Our mission is to share knowledge across our network of agricultural professionals," Records said. "This online event blends training for many different levels of employees with an opportunity to connect with suppliers and expand your professional network. With an affordable price point, we expect to see attendees from around the world."
GEAPS International President Jeff Jones, MKC, is excited for the leadership training. "Our company traditionally uses the summer leadership workshop to build the skills of potential leaders. Between the leadership workshops and the technical training, the online conference will provide a tremendous benefit to our team."
Education
The online conference includes several different types of education sessions. Each day begins with a brief address from keynote speaker Calvin Stovall, ICONIC Presentations, followed by morning sessions and then designated time for the virtual trade show. There is an hour break every day for lunch, followed by afternoon sessions and designated time to meet with peers in networking lounges. 
Leadership Workshops
Change is Fuel: Fostering a Mindset for Maximizing Opportunities and Growth
Tuesday, Feb. 23, 9:30 a.m.
Margi Simmons, Director of Applied Improvisation, Brave New Workshop
Your industry is changing, your customers are changing, the world is changing. Sometimes change can feel uncomfortable, but the truth is, it also creates new and exciting opportunities for growth and innovation. In this laughter-filled, interactive session, participants will gain inspiration and proven techniques from the world of improvisation to help you expand your thinking and find new ways to thrive in an ever-changing industry.
Practice the "Big Five" behaviors of improvisation and learn how to foster a mindset of discovery to enhance your effectiveness as a leader, and become an expert communicator and problem solver. This session is an opportunity to increase your self-awareness and thrive in a rapidly changing environment. 
How to Leverage the 4 C's of an ICONIC Mindset
Thursday, Feb. 25, 10:30 a.m.
Calvin Stovall, Chief Experience Officer, ICONIC Presentations
Without question 2020 was an unforgettable year of challenges, unsuspected turns and sudden surprises. A lot of the things happening around us are outside of our control. A person's ability to thrive in times of uncertainty depends on how well they can shift their mindset, remain adaptable and flexible and learn how to apply the four C's of an ICONIC Mindset.  
During this interactive workshop, participants will learn how to: 
Incorporate the four C's to your daily life and thrive during the upcoming year and beyond

Engage the four C's to build an ICONIC company culture that stands the test of time

Set your business apart from the competition by leveraging the four C's when engaging with your customers and employees
Other Education Sessions Include:
Maintenance and Technical Training
All of the education sessions are available on-demand for a month after the event. See the full schedule on the conference website. 
Virtual Trade Show
In addition to the education, the event has a virtual trade show to help attendees connect with vendors. Before the conference, GEAPS will match companies and attendees with pre-scheduled appointments. During the event, attendees can browse a virtual floor plan or a list of exhibitors. Companies can populate their virtual booths with sales materials and videos, and attendees can ask questions in real time, jump into an instant video call or make an appointment to follow up after the show. 
Records noted how the event platform will help enhance the experience. "To maximize attendee and exhibitor experience, and based on feedback from other attendees to other virtual conferences, our event platform was selected specifically because it facilitates direct connections between attendees, exhibitors and speakers," Records said.  "It will help attendees get solutions to their problems. Until it is safe to gather again in person, we look forward to bringing the industry together online."
Companies interested in exhibiting or sponsoring the event can visit the exhibit page on the conference website. The GEAPS Exchange Online Conference does not take the place of the in-person conference. GEAPS Exchange 2021 is still scheduled for Aug. 6-9 at the Greater Columbus Convention Center in Columbus, OH. 
To learn more or register, click here.
Sign up for the Powder & Bulk Solids Weekly newsletter.
You May Also Like
---