Food Flavor & Color Trends
Food Flavor & Color Trends
New consumer trends should be top of mind for food and beverage processors and manufacturers.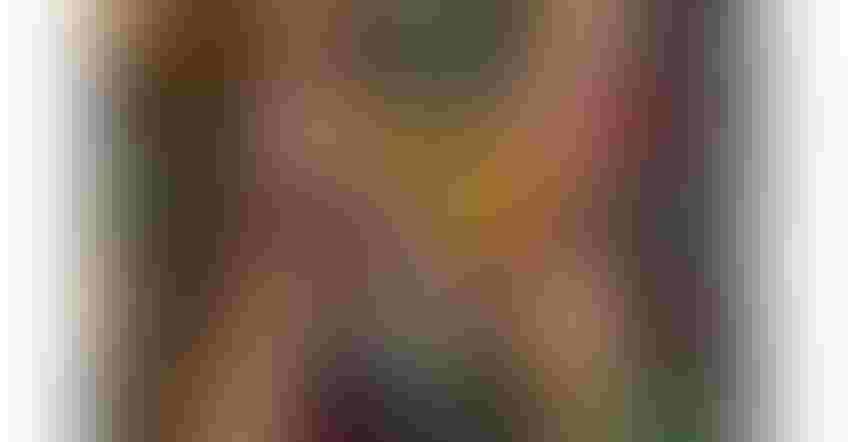 ADM has released an outlook on food flavor and color trends.
Image courtesy of Gulcin Ragiboglu / iStock / Getty Images Plus
With the holidays here, we can't help but think about all the smells of each dish on the table. Most of these are due to the spices and seasonings that add flavor to make them even more tasty. Flavors range from a spicy kick to fruity or nutty.
Add to that the color palette of these foods — from rich reds and vibrant oranges to earthy greens and sunshine yellows  — and you have a wide variety for any discerning guest. It's a known fact that red, green, orange, yellow, and other colors should adorn our plates in order to get the nutrition we need. Plus, it looks well rounded.
ADM, a global leader in human and animal nutrition, has published its Flavor and Color Outlook for 2024. The guide reveals four consumer trends for the coming year, and which colors and flavors pair with each trend.
Why does this matter to food processors and manufacturers? With different flavors comes different spices and seasonings. With different colors may come new foods. Processors and manufacturers must always know consumer preferences in order to create winning food and machinery combos.
Let's delve into what will come in 2024.

4 Flavor & Color Trends
1. Self-Expression
ADM states that consumers want to be represented by the foods and beverages they consume.
This includes:
The Phygital. (cross between physical and digital realm). People want to not only have those digital experiences now, but pair them with real experiences. This can be seen though the expression of viral food trends making their way into consumer-packaged goods spaces.
Ultimate Indulgence. Consumers are getting pleasure from taste and color in beverages, sweet foods and culinary/savory applications that manifest consumer emotions and identities through bold and satisfying foods and flavors they gravitate to.

Conscious Consumption. Consumers continue to curate their consumption of products that resonate with their personal values, which includes importance on sustainability.
Color inspirations include sparkling grape, blue atoll, fiery red, fired brick, stormy blue, and apricot crush.
Flavor inspirations include caramelized fruit, cinnamon sugar, sweet + umami.
2. Duplicate
Consumers are taking on the "dupe" trend that moved from the personal care space to food and beverages. There are many economical versions of nostalgic products that consumers are led to sensory experiences that are authentic to their memories no matter the brand.
Affordability. Duped products have come a long way from the cheap knockoff versions we might be familiar with. With premium private label products paving the way for innovation, there is room to bring consumers great experiences without emptying their wallets. We will continue to see new solutions for cost sensitivities or raw material shortages.

Taste or Shade Replication. For flavors, opportunities are ripe for creating familiar tastes in new formats. For colors, the conversion from synthetic to naturally derived shades. Replications may also need to create taste and color "mimics" of alternative formulations of products.

Authenticity. Flavors and colors authentic to the consumers' past experiences. For example, your grandmother's homemade apple strudel.
Color inspirations include pink power, magical marigold, playful blue, and pistachio green.
Flavor inspirations include pistachio, cucumber, melon, grapefruit.
3. Health Without Stealth
By signaling flavors and colors, product positioning for relaxation, energizing, and hydration help create a loud and proud experience for consumers broadcasting their healthy lifestyle to others.
Fermentation. Think kombucha and basically anything that is pickled and/or includes vinegar.

Signaling Flavors & Colors. Flavors and colors can be used in packaged goods to help products resonate with their consumer target, based on their associations.

Flavor & Functionality. The myriad of "free" products on the market like fat free, salt free, lactose free, along with reduced and low products show the increasing better for you concepts. With rising consumer expectations for taste without compromise, producers will be increasingly challenged to deliver on the promise.
Color inspirations include Spectra yellow, persimmon, olive oil, pistachio green, very violet, and floral pink.
Flavor inspirations include blood orange, yuzu, violet, and cherry blossom.
4. Breaking Boundaries
Embracing tastes and colors that consumers considered unconventional before is the new normal and creating new favorites. Challenging traditions and geographic boundaries of taste is leading foods and beverages to new heights of innovative development.
Experiential Eating & Drinking. Social media comes into play here. Food and beverage experiences can answer consumers' need for sensory experiences through flavors and colors that create a sensational response.

Flavors & Colors Beyond the Norm. The flavors and colors of under-explored, under-represented geographies can also come forward here, from new regions of Asia, South America, and the Mediterranean.
Color inspirations include bold reds, vibrant pinks, rich purples, refined blues, saturated yellows, and earthy greens.
Flavor inspirations include grape, lychee, Chinese shacha (a condiment made from oil, garlic, shallots, chilies, and seafood).
Make sure to keep these trends top of mind when looking at new production lines or SKUs for 2024 and beyond. As well, packaging could differ.
Sign up for the Powder & Bulk Solids Weekly newsletter.
You May Also Like
---