FDA Food, Pet, and Drug Recall Update: September 2023
FDA Food, Pet, and Drug Recall Update: September 2023
Here are the food, pet product, and drug/medical device recalls by the US Food & Drug Administration for September.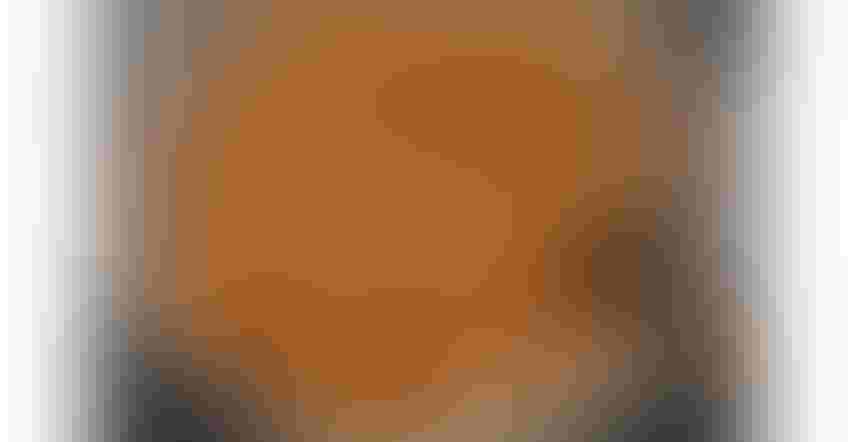 Recalls ran the gamut in September, covering all 3 sectors: Food and Beverage, Animal Products and Drugs/Medical Devices.
Image courtesy of Bahadur Ali / iStock / Getty Images Plus
There were 21 products recalled by the FDA in September. That is two more recall than during the month of August. Food and beverage had 12, animal products had 6, and drug/medical devices had 3 recalled products.


Food & Beverage
There were 12 total food and beverage recalls. Of that, 7 were due to undeclared allergens:
Weis Quality recalled its Brownie Moose Tracks ice cream in 48 oz. containers due to undeclared egg.

Sheng Kee of California recalled various assortments of flavored Mooncakes in gift boxes due to undeclared egg.

Knickerbocker Homestyle Hamburger Buns have been recalled due to undeclared milk.

Marketside chocolate cake has been recalled because of undeclared peanuts.

PAISA Sweet Corn Pancakes (Cachapas de Maiz) were recalled due to undeclared wheat and soy.

Dick Taylor Ginger Snap Milk Chocolate Bar has been recalled due to undeclared peanuts.

Penzeys Spices recalled Brady Street Cheese Sprinkle 2.2 oz jar due to undeclared sesame seeds.
One recall was due to a packaging defect:
Kraft voluntarily recalled approximately 83,800 cases of individually wrapped Kraft Singles American processed cheese slices due to a temporary issue developed on one of our wrapping machines, making it possible that a thin strip of the individual film may remain on the slice after the wrapper has been removed. If the film sticks to the slice and is not removed, it could cause gagging or choking.
One recall was due to possible Listeria:
Life Raft Treats has recalled its Not Fried Chicken ice cream 64 oz bucket, Not Fried Chicken 2.5 oz ice cream bar UPC 8 60006 18210 6 and Life Is Peachy 6-count box ice cream products, all with Best By Dates up to and including 8/21/2024 due to a potential contamination of Listeria monocytogenes. On Sept. 19, the recall was extended to include the same products listed, but with Best By Dates up to 8/28/24.
One product was recalled due to possible Salmonella contamination:
Eagle Produce LLC is recalling Kandy whole cantaloupe due to a possibility of Salmonella contamination.
One product was recalled due to potential E. coli contamination:
Safeway Fresh Foods has recalled its 32 oz. Sunnyside Farms Diced Organic Butternut Squash.  
One recall was due to a possible health risk:
OBC Group has recalled its Nut Diet Max Nuez de la India Seeds and Capsules because FDA analysis has determined that the products appear to be Thevetia peruviana, or yellow oleander (a toxic tropical plant). All parts of the yellow oleander plant are known to contain cardiac glycosides that are highly toxic to humans and animals. The seeds were distributed online through Amazon and eBay.  The Seeds comes in a 2-oz clear bag.  The capsules were distributed online through Walmart and eBay and come in an amber bottle with 30 capsules.


Animal Products
There were 3 recalls in the Animal & Veterinary and Animal Drugs category this month, in which one was an extension of an earlier recall.
Victor dog food was recalled for the potential of salmonella contamination. One lot of Victor Super Premium Dog Food, Hi-Pro Plus produced at its Mount Pleasant, TX, plant. Products were distributed to various distributors and retailers in the US. The affected product consists of 644 cases sold in 5-lb bags with lot code 1000016385, Best By Date 4/30/2024. 

Merck Animal Health recalled BANAMINE / BANAMINE-S (flunixin meglumine injection) on Sept. 1 and then expanded the recall with 4 additional lots on Sept. 29. The products were recalled due to the possible presence of particulates. Batches include: BANAMINE 100mL, Batch 3511101, exp Dec. 2024 Distribution dates 5/16-8/8/23; BANAMINE 100mL, Batch 3511104, exp Dec. 2024, Distribution dates: 8/4/23-8/17/23; BANAMINE 250mL, Batch 3522101, exp Dec. 2024 distributed 7/14/23-8/17/23; BANAMINE-S 100mL, UIN 065477, NDC 0061-1838-30, Batch 3511103, exp Dec. 2024, distributed 5/3/23-8/16/23; BANAMINE 100mL Batch 2834102 exp. 10/24 distributed 3/6/23-5/3/23; BANAMINE 250mL Batch 2864102 exp. 11/24 distributed 6/21/23-7/11/23; BANAMINE -S 100mL Batch 2834103 exp. 10/24 distributed 3/20/23-5/16/23.


Drugs & Medical Devices
There were 6 recalls in the drugs and medical device category in September.
SCYNEXIS has issued a recall of Brexafemme, antifungal oral medication, was recalled due to potential cross contamination with non-antibacterial beta-lactam drug substance. Brexafemme lots affected include: LF21000008 (exp. date 11/2023) and LF22000051 (exp. date 11/2025). The recalled lots were distributed nationwide to wholesalers across the US, beginning in December 2022.

VistaPharm LLC has issued a voluntary recall of Sucralfate Oral Suspension, 1g/10mL due to microbial contamination identified as Bacillus Cereus. The affected Sucralfate Oral Suspension lot is number 810300 with an expiration Date of October 31, 2023. 

Universal Meditech has recalled Healthy Wiser and more test kits manufactured between March 2021 and November 2022 due to the company going out of business and not being able to fulfill post-market responsibilities of the products. Also, four of the products (PrestiBio Breastmilk Alcohol Test Strip, PrestiBio™ Ketone Test Strips, HealthyWiser KetoFast™ Ketone Test Strips and DiagnosUS® SARS-CoV-2 Antibody (IgG/IgM) Test) have been violatively distributed without appropriate premarket clearance or approval which potentially could result in inaccurate test results due to lack of performance evaluation by the FDA.

Novartis recalled Sandimunne Oral Solution (cyclosporine oral solution, USP) 100 mg/mL due to the product possible crystalizing, which could cause incorrect dosing.

TheraBreath Kids Strawberry Splash Oral Rinse was recalled due to a possible microbial contamination.

Hua Da Trading Inc. is recalling 300 boxes of WEFUN capsules due to FDA analysis has finding the product to be tainted with sildenafil.
Sign up for the Powder & Bulk Solids Weekly newsletter.
You May Also Like
---