FDA Food, Pet, and Drug Recall Update: October 2023
FDA Food, Pet, and Drug Recall Update: October 2023
Here are the food, pet product, and drug/medical device recalls by the US Food & Drug Administration for October.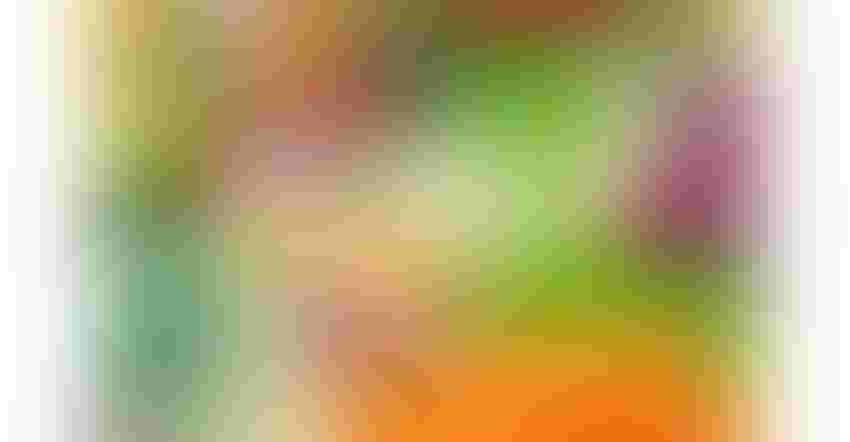 The number of FDA recalls increased this month over September.
Image courtesy of ronstik / iStock / Getty Images Plus
There were 27 recalls reported by the Federal Drug Administration for the month of October. This is more than September, which had 21 recalls, and August, which stood at 19.
Of the recalled products, 19 were food/beverage products, 6 were for drug/medical devices, and 3 were for pet products.



Food & Beverage
There were 18 recalls in the food and beverage industry in October. There were 10 due to undeclared allergens.
Nature's Path Organic Gluten-Free Pumpkin Spice Waffles, Gluten-Free Dark Chocolate Chip Waffles – undeclared peanuts

Wegmans Organic Sweet Kale Chopped Salad Kit – undeclared egg

Quaker Pancake with Whole Grain Oats Mix – undeclared soy

Stabilyze Dark Chocolate Peanut Butter Nutrition Bar – undeclared sesame

Yarnell's Guilt Free Guilt Free No Sugar Added Vanilla Ice Cream – undeclared egg

Paradise Flavors Ice Cream Bars – undeclared peanuts, tree nuts, wheat, soy, milk, and color additives

Cookies-N-Milk Chocolate Chip Cookie Dough – undeclared peanuts

Stewart's Chocolate Chip Cookies – undeclared macadamia nuts

Kula Can Pina Colada + Kratom Seltzer – undeclared tree nut (coconut) and milk

Orgain Chocolate Flavored Protein Powder – undeclared sesame


There was 1 recall due to elevated levels of lead.
Wana Bana Apple Cinnamon Fruit Puree 2.5 oz


There were 3 due to possible Listeria contamination
Qilu Enterprise Enoki Mushrooms

Kroger bagged Collard Greens

Greenhead Lobster refrigerated and frozen Cooked Lobster


There was 1 due to possible Salmonella contamination  
Gills Onions diced onions


There was 1 recall due to an undeclared drug, Diclofenac
Botanical-Be (Kuka Flex Forte, Artri King, Reumo Flex) Dietary Supplements


One recall was due to possible inclusion of hard plastic foreign material
Jay Robb Vanilla Flavored Egg White Protein


One additional recall occurred due to possibly posing a choking hazard
Tiffany Food Corp. Mini Fruit Jelly Cups in lychee, mango, and assorted flavors



Pet Products
There were 3 recalls in the pet food category, and all three were due to potential Salmonella contamination.
Victor Super Premium Dog Food, Select Beef Meal & Brown Rice Formula

Blue Ridge Beef Breeders Choice Raw Pet Food 2 lb.

Retriever Mini Chunk Chicken Recipe Dry Dog Food



Drug & Medical Devices
There were 6 recalls in the Drug & Medical Devices category.


One recall was due to potential contamination with Microbacterium spp., Fictibacillus spp., Bacillus spp., and Paenibacillus spp.:
Ion and Restore brands Nasal Sprays


One recall occurred because it has a potential presence of particulate matter:
Exela and Civica Brands Sodium Bicarbonate Injection, USP, Midazolam in 0.8% Sodium Chloride Injection ELCYS (cysteine hydrochloride injection), USP


One medical device was recalled due to being stolen and possibly defective:
Medtronic McGRATH MAC video laryngoscopes


One recall was due to potential presence of glass particulates:
Hospira 4.2% Sodium Bicarbonate Injection, USP, 1% Lidocaine HCI Injection, USP, and 2% Lidocaine HCI Injection USP.


One recall was due to products being stored outside of labeled temperature requirements.


One other drug product was recalled due to the potential presence of Oxycodone HCI tablets
KVK Tech Betaxolol Tablets, USP
Sign up for the Powder & Bulk Solids Weekly newsletter.
You May Also Like
---