FDA Food, Pet, and Drug Recall Update: August 2023
FDA Food, Pet, and Drug Recall Update: August 2023
Here are the food, pet product, and drug/medical device recalls by the US Food & Drug Administration for August.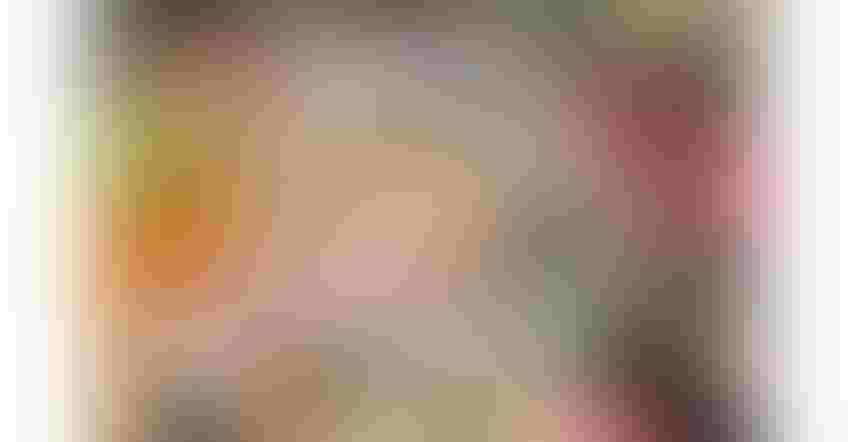 There were 19 recalls for food & beverage, pet products, and drug & medical devices in August. Of that number, one recall covered all three categories, and one other covered two categories.
Image courtesy of Francesco Scatena / iStock / Getty Images Plus
There were 19 FDA recalls in the month of August that the FDA reported, which is flat from July. One August recall covers the food, pet and drug segments, and another covered both food and beverage and pet products.
 
Food & Beverage
There were 14 total food and beverage recalls. Of that, 6 were due to undeclared allergens:
Doritos Nacho Cheese Tortilla Chips – undeclared soy and wheat allergen

Bickel's Snack Foods Buttered Flavored Popcorn – undeclared milk

Knorr Sopa Soup Mix products – undeclared egg

Stonewall Kitchen Peanut Butter Maltballs – undeclared soy, wheat, peanut

Texas Tamale Black Bean Tamales – undeclared milk

Weis Quality Brownie Moose Tracks Ice Cream – undeclared egg
There were 3 recalls for possible Listeria contamination:
Zespri Organic green kiwi fruit

Real Kosher Ice Cream Soft Serve on the Go ice cream and sorbet cups

Ice Cream House Dairy and Non-Dairy ice cream (parve), sorbet, cakes, novelty items

One recall for possible foreign material contamination occurred:
Nestlé Toll House Chocolate Chip Cookie Dough – possible wood fragments

2 Recalls for potential foodborne illness were noted:
Ozona, Go Healthy Liquid Probiotics for adults and toddlers

Twin City Foods (Food Lion, Kroger and more) Frozen sweet corn and mixed vegetables

One product was recalled due to possible health risk, to contain cardiac glycosides:
Todorganic Natural Products Nuez De La India Seeds

A possible risk of Salmonella was the cause of 1 recall in August that affects the food and beverage, pet, and drug sectors:
Numerous human food, pet food, medical devices, and drug products – Potential Salmonella contamination and presence of rodent activity at the distribution center & temperature abuse
Pet Products
Potential foodborne illness was the cause of one recall:
Ozona, Go Healthy Probiotics for cats, dogs, swine, and equine

One other recall was noted due to an elevated level of Monovet 90 (monensin):
Furst-McNess Co. McNess 18% Goat Starter Medicated Feed
Drugs & Medical Devices
Bacterial and fungal contamination had one recall:
Dr. Berne's MSM 5% Solution Eye Drops, MSM 15% Solution Eye Drops, Castor Oil Eye Drops; MSM MIST Drops 5% Solution

Product Safety/Potential Foreign Material also had one recall alert:
Dräger Carina Sub-Acute Care Ventilators

1 recall was due to the lack of appropriate premarket clearance or approval:
Universal Meditech Healthy Wiser and more Test Kits

And there was 1 label mix-up that caused a recall:
Marlex Pharmaceuticals, Inc. Digoxin Tablets USP, 0.125mg and 0.25mg
Sign up for the Powder & Bulk Solids Weekly newsletter.
You May Also Like
---