Dole Bets on Organics with new Division and Product Brand
Dole Bets on Organics with new Division and Product Brand
Dole is celebrating 25 years of its organic banana program this month as well.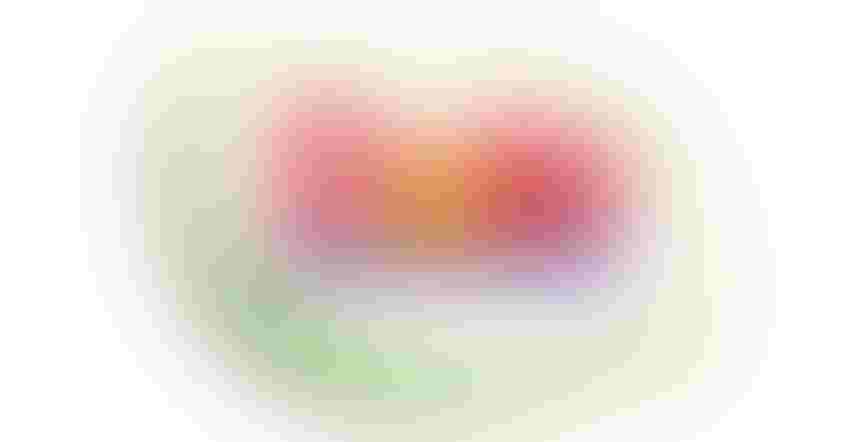 Dole is the largest grower and distributor of organic bananas and pineapples in the US, and the new division and brand will take the organics line to a new level.
Image courtesy of Dole plc
Dole has announced Dole Organics, a new specialist division and its new 'GO Organic!' consumer brand. Dole Organics will be dedicated to bringing renewed energy to the organic fresh produce category by promoting cross-sector collaboration, consolidating supply, assuring continuity and consistency of product and applying best-in-class category management practices in-store.
Focusing on its 'diversified' organic fresh produce range, Dole's new GO Organic! brand will complement its successful DOLE Organic banana and pineapple offering already available across Europe.
Celebrating 25 years of its organic banana program this month, Dole is the largest grower and distributor of both premium organic bananas and pineapples in the US, while in Europe, Dole works hand in glove with a broad network of accomplished local third party organic growers across many of the local markets in which it has on-the-ground operations.
Dole Organics will be dedicated to satisfying a need amongst retailers for reliable cross-category 52-week partners in organics, a demand from consumers for greater consistency in the quality and availability of organic produce on-shelf, and an appetite amongst organic growers for greater commercial security and investment in the category as a whole.
"Our ambition is unambiguous. We aim to become the indispensable conduit that brings together our own organic production, that of the most accomplished local and global organic growers, the full resources of our group and our commercial partners to present consistently superior organic produce to consumers, 52 weeks of the year," said Bengt Nilsson, president of Dole Northern Europe. "In creating Dole Organics and launching our DOLE GO Organic! brand we are laying foundations and extending an open invitation to independent organic growers and European retailers alike to work together with Dole to collectively bring organic fruit & vegetables to the next level."
The division is committed to aligning its own organic production what that of the very best global and local third-party growers to offer a comprehensive, consistent, integrated year-round range, grown with care, passion and pride and promoted creatively to appeal to the widest possible consumer set.
An integrated category concept, GO Organic! will be a focal point for best practices across production, procurement, packaging, and promotion. The packaging will also be sustainable wherever possible. GO Organic's tagline, 'Taste first. Planet, always' positions eating experience as a primary call to purchase.
The new division and product line will be introduced at Fruit Attraction 2023 in Madrid on October 3-5.
Sign up for the Powder & Bulk Solids Weekly newsletter.
You May Also Like
---