Danone NA Announces Annual Gut Microbiome, Yogurt, and Probiotic Fellowship Program Recipients
Danone NA Announces Annual Gut Microbiome, Yogurt, and Probiotic Fellowship Program Recipients
The 2022-2023 program recipients received $25,000 each.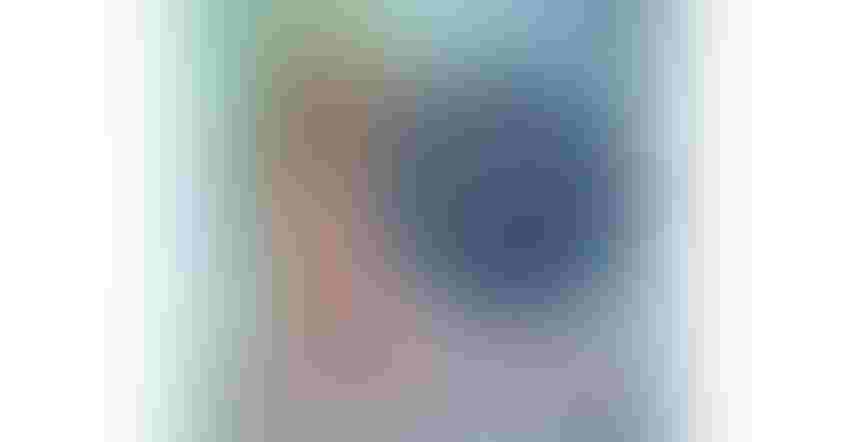 Danone NA has announced two recipients for its 2022-2023 Annual Gut Microbiome, Yogurt, and Probiotic Fellowship Program. Madison Adamthwaite of Harvard University and Nam Than of The University of Texas at Austin have been awarded $25,000 each.
Image courtesy of ChrisChrisW / iStock / Getty Images Plus
Food and beverage company Danone North America has selected this year's recipients of the 2022-2023 Annual Gut Microbiome, Yogurt, and Probiotic Fellowship Program.
This year, Harvard University's Madison Adamthwaite  and Nam Than of The University of Texas at Austin have been awarded $25,000 each to conduct research that will help to further the understanding of the Gut Microbiome, Yogurt, and Probiotics. The 2022-2023 program marks eleven years and over half a million dollars' worth of grants awarded to empower creative minds and nurture scientific advances.
The impact of yogurt, probiotics, and the gut microbiome might be linked to full-body health impacts including brain, digestive, and immune function. Consumer interest in probiotic-rich foods, immune health, and gut health has soared, and top research institutions are pioneering new ways to study various aspects of its power, potential, and influence. 
"It is Danone North America's mission to bring health through food to as many people as possible and this fellowship grant helps us do just that," said Miguel Freitas, PhD, vice president of Health and Scientific Affairs at Danone North America. "Both Madison Adamthwaite and Nam Than are poised to conduct successful studies and have impactful careers that will contribute to meaningful scientific discoveries and expand our understanding of probiotics, the gut microbiome, and human health."
Nam Than's research has the potential to be groundbreaking in that it may help us understand how Next-Generation Probiotics (NGP) play a role in maintaining gut homeostasis or even disease prevention.
"Receiving the grant is both an honorable accomplishment and an important milestone. I am looking forward to pushing the boundaries of knowledge in the field of probiotics through this grant," said Than. "I am excited about completing this research proposal as it will provide actionable biomedical knowledge for NGP development that could make a meaningful impact on human health."
Madison Adamthwaite's research aims to provide an avenue to better understand the biology of the gut microbiome while developing novel probiotics to improve health. Adamthwaite will identify the molecular mechanisms by which microbiome-derived metabolites alter health with a particular focus on gallic acid, a metabolite shown to protect from cardiovascular events and other health concerns. Additionally, it is the goal to develop a novel probiotic capable of gallic acid overproduction to generate enriched yogurt for health benefits.
"It is an incredible opportunity to be a recipient of the 2022-2023 Danone Fellowship Grant. Receiving this fellowship provides support for my research endeavors that are particularly focused on studying the vast array of metabolites produced by the gut microbiome," says Adamthwaite. "I'm honored to be sponsored by Danone, who shares my passion for uncovering the intricacies of the gut microbiome and developing probiotics to improve human health."
"The field of probiotics and our knowledge of the microbiome is evolving at great speed, and it is our hope that the projects funded this year will continue to accelerate our understanding," adds Dr. Freitas. "The impact of the microbiome on human health is far-reaching, from benefits to our digestive and immune system, to playing a key role in our mind-body connection, which is why investments to better understand this unique ecosystem are so important."
The Danone Fellowship Grant was established in 2010 to provide funding for novel studies of yogurt, probiotics, and the gut microbiome. Winners are chosen based on the quality of their proposals, faculty recommendations, and each of their studies' value to human health and wellness by a panel of judges with expertise in the field. 
Sign up for the Powder & Bulk Solids Weekly newsletter.
You May Also Like
---