Creating Flour from Wheat Stalks to Save Waste
Creating Flour from Wheat Stalks to Save Waste
Supplant is using what usually goes to waste, the stalks of wheat plants, and making it into flour for food service and direct-to-consumer pastas.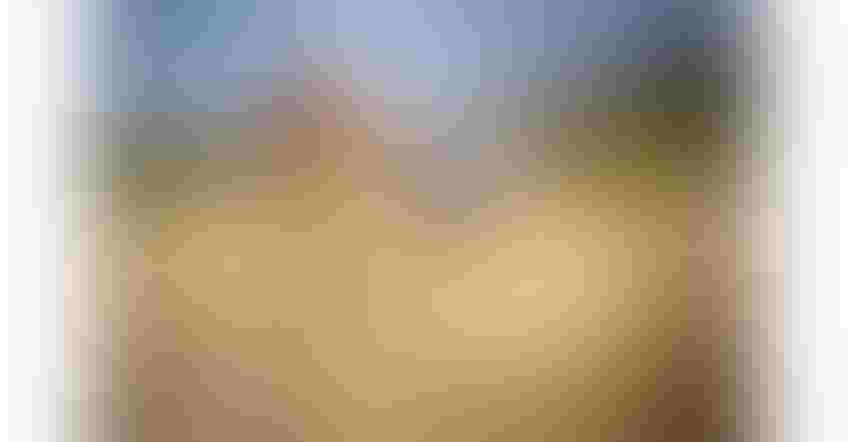 The Supplant Company is upcycling wheat stalks to create flour. The ingredient is then used to produce pastas.
Image courtesy of Edwin Remsberg via Getty Images
When wheat is farmed, the stalk, which makes up most of the crop by weight, usually goes to waste — until now.
Tom Simmons, founder and CEO of The Supplant Company, saw opportunity in those stalks.
Supplant, which was started on the premise of upcycling waste into nutritious and sustainable staple ingredients, recently launched Supplant Grain & Stalk Flour. The new flour blend uses the wheat grain, just like traditional flour, but it also includes some of the stalks.
The end result, Simmons said, is a flour that looks, tastes and behaves similar to traditional wheat grain flour, but it has fewer calories, up to six times the fiber, and fewer net carbohydrates.
The company is processing the flour to sell to foodservice and manufacturers, but it's also turning it into pasta, called Supplant's Grain & Stalk Pasta, to sell directly to consumers.
The flour is Supplant's second upcycled ingredient. The first, which debuted at the end of 2021, is a sweetener derived from plant waste, called Sugars From Fiber.
Sugars from Fiber performs like regular sugar in food by providing similar physical properties, such as bulking, binding, and Maillard reactions.. Supplant's sweetener, made through a process including enzymatic transformation and processing, is almost as sweet as sugar. It's available in direct-to-consumer chocolate bars on the company's website and is making its way into foodservice.
Simmons said that Supplant aims to be a B2B supplier that creates natural ingredients that meet three pillars: Improved nutrition, high sustainability, and increasing food security through abundance.
The created ingredients from fiber are made from agricultural sidestreams, like oat hulls, corn cobs, in addition to the wheat stalks. Supplant calls these fiber-rich parts of crops "The Forgotten Half of the Harvest."
There are more of these side-streams produced every year than all of the grains, beans, sugars and starches combined, and they are typically underutilized, the company's website states. This makes them agriculture's most plentiful, renewable resource.
Sign up for the Powder & Bulk Solids Weekly newsletter.
You May Also Like
---