Conagra Brands Listed on America's Greatest Workplaces for Diversity
Conagra Brands Listed on America's Greatest Workplaces for Diversity
The list was produced by Newsweek for 2023.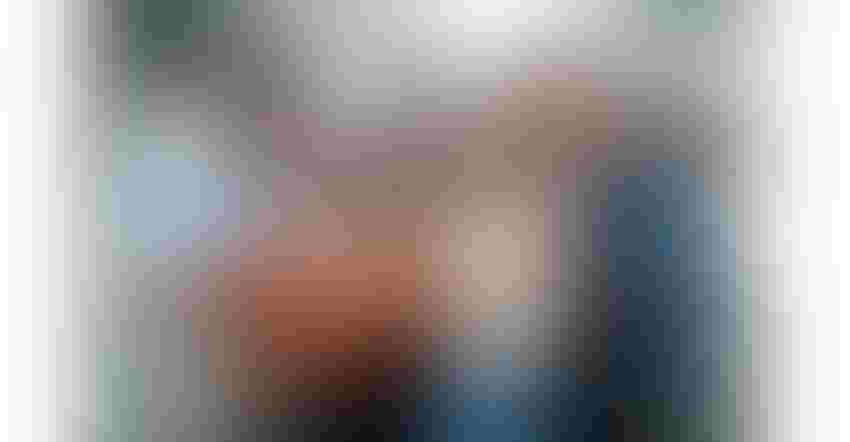 Conagra Brands has been named to the 2023 America's Greatest Workplaces for Diversity list by Newsweek.
Image courtesy of PeopleImages via Getty Images
Conagra Brands has been recognized as one of America's Greatest Workplaces for Diversity 2023 by Newsweek. This award reveals Conagra's focus and commitment to advancing diversity and inclusion in its workplace and communities.
Newsweek partnered with Plant-A Insights to evaluate companies on various topics including proactive management of a diverse workforce, work-life balance, sustainability and awareness, compensation and benefits, training and career progression, working environment, and company image.
"Advancing on our diversity and inclusion journey will make Conagra an even stronger, high-performing business — a place where different perspectives energize people to innovate, create and deliver their best efforts," said Henry Jones, senior director of diversity and inclusion at Conagra Brands. "We are proud to be recognized as one of America's Greatest Workplaces for Diversity by Newsweek, and we will continue to embrace inclusivity to help shape our culture and drive positive impact within Conagra, in business and society."
Conagra's diversity and inclusion efforts support three key drivers of representation and retention: recruitment, advocacy, and development. Together, these serve as the building blocks for driving meaningful change within the organization by diversifying its workforce, creating authentic community relationships, and providing education and training opportunities to invest in underrepresented talent and build connections across cultures.
In the company's 2022 Citizenship Report, it states:
All backgrounds, perspectives, styles, and opinions are valued and belong at Conagra. Curiosity and diverse perspectives are where innovation begins. Diversity is comprised of more than race, gender, age, sexual orientation and disability. We value the power of individuality and uniqueness and embrace the perspectives, experience, opinions and backgrounds of all of our team members. We are committed to advancing our culture through the lens of our five inclusive behaviors - genuine listening, mutual respect, healthy debate, compromise and civility. Making progress as a cohesive team means being empathetic and giving support to one another. At Conagra, people can bring their authentic selves to work, feel valued and join an energetic exchange of ideas. When employees experience inclusion, we all perform better. Over the past year, we have seen how our focus on creating a diverse and inclusive corporate culture helps us to attract, retain and encourage the development of top diverse talent. 
The compay's 2025 goals include doubling people of color representation in management and middle-manager level roles versus its fiscal year 2020 baseline. And at least 40% of management-level roles held by women.
In the report, Conagra Brands also shares four focus areas of its Recipe for Inclusion, focusing on five areas:
Genuine Listening: We make a conscious effort to learn new things by listening to what others have to say and seeking to understand how others think and feel. Although we may not always agree, we respect each other and acknowledge the power of different points of view.

Mutual Respect: We cultivate a workplace where people trust and respect one another, where no one feels they need to bend out of shape to fit in. We always assume positive intent and recognize that individuals have valuable contributions to make.

Healthy Debate: We actively encourage new ideas and ask questions to challenge the status quo. We accept that sometimes, the best results evolve from rigorous debate, a bit of tension and a bit of discomfort.

Compromise: We stay focused on our goals and are collectively decisive once the input has been heard and considered.

Civility: We disagree with respect. We seek common ground as a starting point for dialogue about differences, listening past one's preconceptions, and teaching others to do the same.
Sign up for the Powder & Bulk Solids Weekly newsletter.
You May Also Like
---