Cesar Pet Food Launches Grants for Dog-Friendly Businesses
Cesar Pet Food Launches Grants for Dog-Friendly Businesses
The deadline to apply for the grant is July 28, 2023.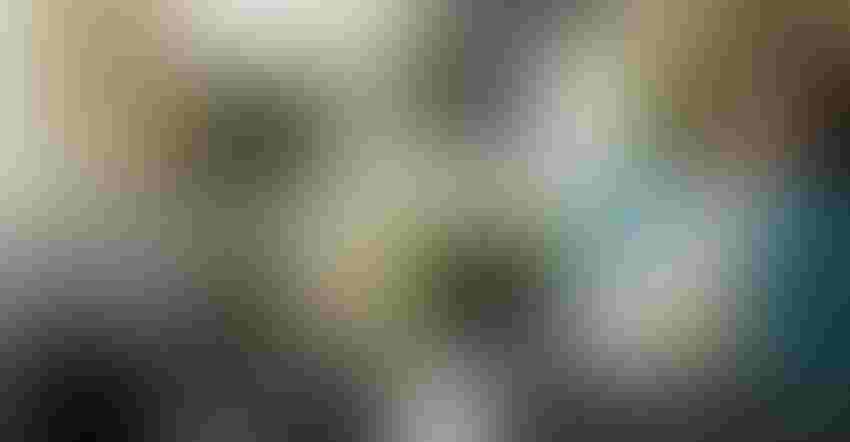 Cesar dog food, a Mars Petcare brand, is offering grants to businesses for including dogs in the workplace.
Image courtesy of Mars Petcare
Cesar pet food brand, owned by Mars Petcare, is launching the 2023 CESAR® Workplace Grants Program.
The program, powered by Mars Petcare's Better Cities for Pets program, is designed to help businesses make simple changes and welcome dogs into offices, or to further enhance their current dog-friendly offices.
New research from the brand shows the powerful impact dogs have on employee satisfaction and return to office. In fact, 93% of dog owners in pet-friendly workplaces reported positive attitudes about going to work. Additionally, 87% of employers with dog-friendly office policies say those policies increased the likelihood of their workforce returning to the office in person. Through the grants program, the Cesar brand aims to help businesses implement or enhance dog-friendly initiatives so they can experience the benefits firsthand.
"The Cesar brand believes a shared life is the best life and we believe a better future is one where dogs are welcomed everywhere," said Jean-Paul Jansen, vice president of Marketing for Mars Petcare North America. "We are now making it easier for dog parents and businesses alike to advocate for dog-friendly spaces and take that first step toward togetherness in the office through the launch of these Workplace Grants."
The dog food brand's goal is to educate on the simple ways businesses can welcome pets in the office on a trial or long-term basis. CESAR aims to help dog-friendly workplaces obtain amenities, dog-friendly design, effective pets-at-work policies and more. Through the grant, the Cesar brand has plans to award $75,000 to more than 15 businesses and companies, which can be used to:
Help with responsible pet ownership support like signage, behavior training classes or leash hooks and installations

Offer health and safety support like dog-friendly water fountains or adding safety-promoting design elements

Support engagement and celebration initiatives like creating interactive areas or content you can use to promote your dog-friendly workplace
Cesar's mission is to make the world a more dog-friendly place.
View the Workplace Grants Program page here. Due date for grant applications is July 28.
Sign up for the Powder & Bulk Solids Weekly newsletter.
You May Also Like
---