3D-Printed Fish Fillets Are Ready to Cook
3D-Printed Fish Fillets Are Ready to Cook
Using 3D printing and bio-inks, the first fish product was served at a tasting event.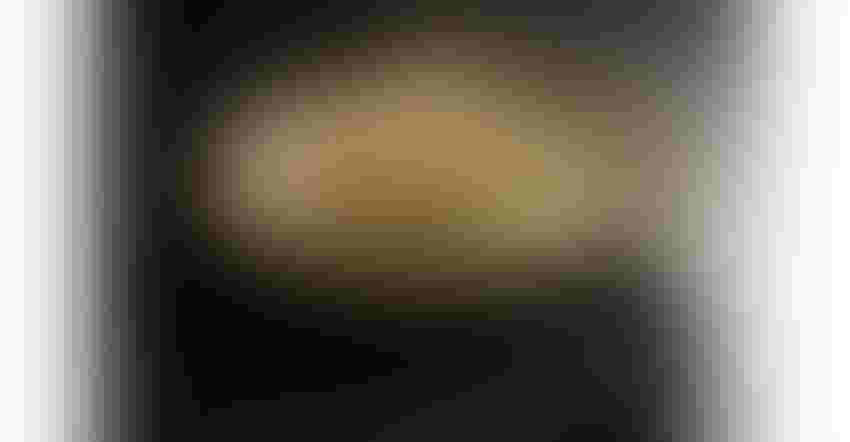 Deep tech food company Steakholder Foods and Umami Meats Pte Ltd. partnered on a grouper fish product using 3D-printing and bio-inks.
Image courtesy of Steakholder Foods
Steakholder Foods Ltd. has printed the first ready-to-cook cultivated grouper fish product. As part of the strategic partnership between the two companies, Steakholder Foods customized its bio-inks utilizing grouper cells provided by Umami Meats Pte Ltd.
The cultivated product was printed using Steakholder Foods' proprietary 3D bio-printing technology and bio-inks that are customized for Umami Meats' cells. The printing and bio-ink customization are steps on the path to commercializing Steakholder Foods' 3D printer.
Steakholder, an international deep tech food company, hosted Mihir Pershad (CEO of Umami Meats), Arik Kaufman (CEO of Steakholder Foods), Megumi Avigail Yoshitomi (Japan Association for Cellular Agriculture), and Adele Li (Chargée d' Affaires at the Embassy of the Republic of Singapore in Israel) at a tasting event in its Israel facilities.
The tasting included a "grouper fish chef's table" with Singaporean-style and Israeli-style signature fish dishes prepared by the company's chef, Moran Lidor. The event came hot on the heels of the visit of the Israeli Prime Minister, who also watched the fish being printed firsthand and tasted the prototype.
The collaboration with Umami Meats aims to develop a scalable process for producing structured cultivated fish products using Steakholder Foods' proprietary 3D bio-printing technology and customized bio-inks.
Steakholder Foods received a grant in January from the Singapore-Israel Industrial R&D Foundation to develop the 3D-printed structured eel and grouper products with Umami Meats.
Since receiving grouper fish cells from Umami, the Steakholder Foods team has been hard at work creating customized bio-inks and optimizing the taste and texture of its printed grouper, towards finalizing a prototype. The 3D fish printing represents a successful and meaningful milestone in the partnership between Umami Meats and Steakholder Foods.
Unlike fully cultivated meat products, which still require incubation and maturation after printing, the grouper fish product is ready to cook after printing, due to Steakholder Foods' technology that allows the mimicking of the flaky texture of cooked fish. The technology is under provisional patent application.
"We're excited to be working with Umami Meats to develop 3D-printed structured fish products that have the same great taste and texture as traditionally caught fish, without harming the environment. With an estimated size of $110 billion and projected growth of 3-4% annually in the near future, the seafood and fish market is a long-time part of our vision for introducing sustainable solutions that increase food security," said Arik Kaufman, CEO of Steakholder Foods. "Having created a customized bio-ink that works effectively with Umami's cells and optimized the taste and texture to meet the high standards of consumers, we anticipate expanding our collaborations to a greater variety of species with additional partners."
Umami Meats CEO Mihir Pershad added: "We are delighted to have produced the world's first whole fillet cultivated fish in partnership with Steakholder Foods. In this first tasting, we showcased a cultivated product that flakes, tastes, and melts in your mouth exactly like excellent fish should. In the coming months, we intend to announce our plans for bringing this world-class cultivated fish to the market."
Sign up for the Powder & Bulk Solids Weekly newsletter.
You May Also Like
---