The Ultimate Guide to NFPA Rotary Valve Compliance
The Ultimate Guide to NFPA Rotary Valve Compliance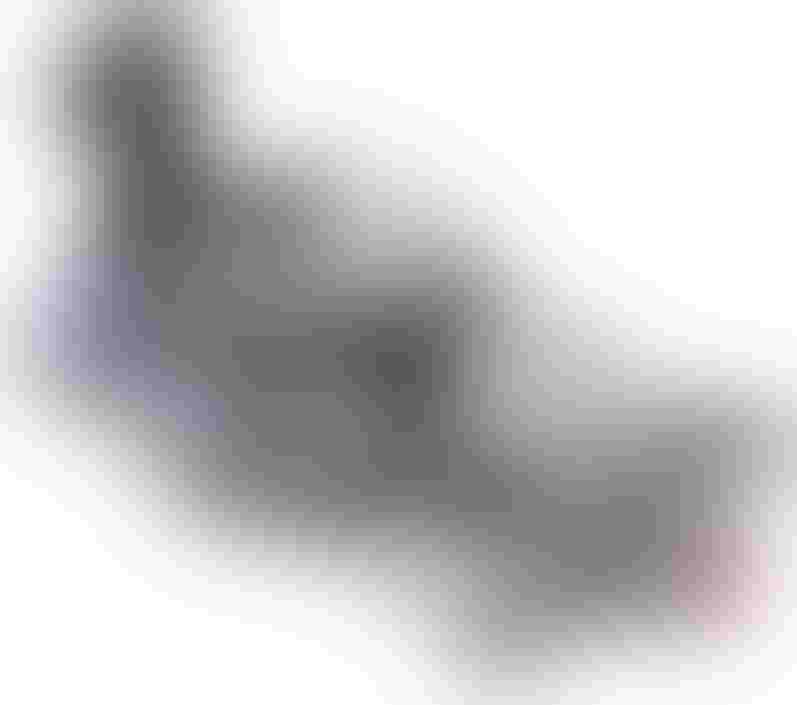 A rail system offers easy access to the valve's internals for maintenance.
The National Fire Protection Association (NFPA) provides regulations to protect your manufacturing plant from fires, deflagrations, explosions, and other safety risks. According to NFPA reports, the risk is very real: more than 37,000 fires in U.S. industrial and manufacturing properties were reported each year between 2011 and 2015. [1]
That works out to an estimated $1.2 billion in property damage annually. NFPA compliance is a complex, ongoing effort. But the potential cost to your plant and your operations — not to mention your employees' health and safety — means it's worth examining from every angle.
Rotary valves help or hinder your fire safety efforts, depending on how they're made and maintained. Before you learn how valves impact NFPA compliance, it's important to understand how fires and deflagrations start in a manufacturing facility.
Manufacturing and processing properties tend to be more prone to structural fires, and conveying systems are rife with combustible materials. Fires start when fuel, an oxidizer and an ignition source come into contact with each other. Deflagrations are more complicated — and more dangerous. [2]
When a heat source moves over and ignites cold materials, it creates a form of combustion called deflagration. This is a fast-moving fire that can spread across manufacturing lines and consume more material as it progresses, creating a chain reaction that is difficult to contain.
Five key conditions must be present to start a plant deflagration:
1. Fuel, which comes in the form of combustible dust
2. An oxidizer, which often means too much oxygen in your system
3. An ignition source, such as friction or overheated material
4. Dust particles concentrated in one area
5. Dust particles confined to a small space     
The latter two may take the form of dust clouds in the air or on your machinery.
Rotary valves play a big part in controlling these conditions. They manage fuel and ignition sources and limit the amount of oxygen feeding the flames. In other words, when a fire breaks out, valves act as isolation devices to stop the spread of flames along your conveying line. That said, an NFPA-compliant rotary valve has particular design and construction elements. It also needs regular maintenance and repair to keep it operating safely. To stay compliant, make sure your valve is outfitted with the right parts and watch for signs that your system needs attention.
Is Your Plant at Risk? Pay Attention to These Parts
When a rotary valve needs repair or maintenance, resulting issues can create a fire risk. Leaking material, for instance, is a source of combustible dust. Strange noises can indicate product buildup or increased rotor clearance — a key sign of a noncompliant valve.
Worn-out or damaged parts can increase the risk of fires, deflagrations or explosions in a plant. Keep a close eye on the following valve parts and equipment.
Rotor vanes. Rotors should have a minimum of eight vanes. To keep flames contained within the rotor pockets in the event of an explosion, at least two vanes must stay in contact with each side of the housing at all times, so a six-vane rotor won't do. The vanes must be at least 3 mm thick.
Rotor tips. Rubber or plastic rotor tips can't withstand the heat of a deflagration, so make sure your rotor is equipped with mild, stainless, or AR400 steel, depending on your application.
Shaft seals. Worn-down shaft seals often cause leaks, which increase the risk of fire as a source of combustible dust. Replace shaft seals and packing regularly to prevent the issue.
Dust collector filters. To prevent clogs and minimize issues with your dust collectors, including buildup of combustible dust, keep extra filter bags or cartridges handy.
Long radius elbows. Conveying long radius elbows degrade faster than most other parts, and wear can lead to a drop of pressure and leaking material. It's useful to keep extra elbows in stock to fix the problem.
Rotor-to-housing tolerance. Proper clearances are imperative in an NFPA-compliant valve. You must regularly check your valve's rotor-to-housing clearances, or tolerances, to make sure they stay at 0.0079 in. or below. If they get any larger than that, it's time to replace your rotor.
If you are unsure of how to check clearances, use this step-by-step guide and video for a breakdown of the process: http://www.acsvalves.com/blog/read/title/are-your-valves-compliant-with-nfpa
Staying Safe: Precautions for Your Plant
Aside from regular repair and maintenance, you can take several precautions to ensure your rotary valves and conveying system comply with NFPA regulations.
On the valve side, the right outboard bearings will reduce material buildup (a fuel source) and prevent friction (a source of ignition). Specify metal bearings with temperature switches to detect excessive heat. The proper shaft seal assemblies should reduce heat and static electricity.
To keep your material from heating up or igniting, always run your rotors at speeds lower than one meter per second or 200 RPM.
It's worth stocking up on the aforementioned valve parts to ensure you can quickly replace them when the time comes. You can order an NFPA Preventative Maintenance Kit for a replacement rotor, bearings and shaft seals here: http://www.acsvalves.com/landing-pages/nfpa-kit#intro.
If you need an entirely new rotary valve, it's worth looking at options that are NFPA-compliant as a standard. Valves with a quick-clean option installed on a rail system makes it much faster and easier to check tolerances, clean the internals, and perform maintenance.
Rotary valves generally come with an explosion prevention system, and dust collectors should come equipped with an explosion release vent and passive isolation flap valve. Check all of these components regularly as part of your maintenance program. To make sure you are compliant with NFPA standards on that front, contact your dust collector provider for more details.
NFPA 652 requires all facilities that process combustible dusts to perform a Dust Hazard Analysis (DHA). Based on the plant and the material being conveyed, the DHA assesses the risks for fires and explosions in a plant, defines prevention methods, and provides training recommendations to keep staff safe from workplace hazards.
Always transport heat-sensitive bulk materials under appropriate temperature, humidity, and conveying gas conditions. Besides that, proper ventilation and regular plant housekeeping are critical. Make sure to stay on top of your preventative maintenance schedule and keep historical logs of everything you do.
Guidelines for a Safer Facility
The NFPA has guidelines on combustible metals (NFPA 484), sulfur fires (NFPA 655), and many more. See NFPA 69 for more information about valves as explosion prevention systems and NFPA 652 for details on DHAs and combustible dust: https://www.nfpa.org/codes-and-standards/all-codes-and-standards/list-of-codes-and-standards/detail?code=69; https://www.nfpa.org/codes-and-standards/all-codes-and-standards/list-of-codes-and-standards/detail?code=652
Megan Thompson is president and COO, ACS Valves, Caledonia, ON, Canada. For more information, call 905-765-2004 or visit www.acsvalves.com.
[1] www.nfpa.org/News-and-Research/Data-research-and-tools/Building-and-Life-Safety/Fires-in-US-Industrial-and-Manufacturing-Facilities
[2] www.nfpa.org/-/media/Files/News-and-Research/Fire-statistics-and-reports/Fact-sheets/IndustrialFactSheet.pdf
Get information or register for Powder Show Toronto, June 4-6, 2019
Sign up for the Powder & Bulk Solids Weekly newsletter.
You May Also Like
---