NFPA Announces Prize Winners for Water Mist Fire Technology
NFPA Announces Prize Winners for Water Mist Fire Technology
The Phillip J. DiNenno prize winners will be honored at the Annual NFPA Conference & Expo.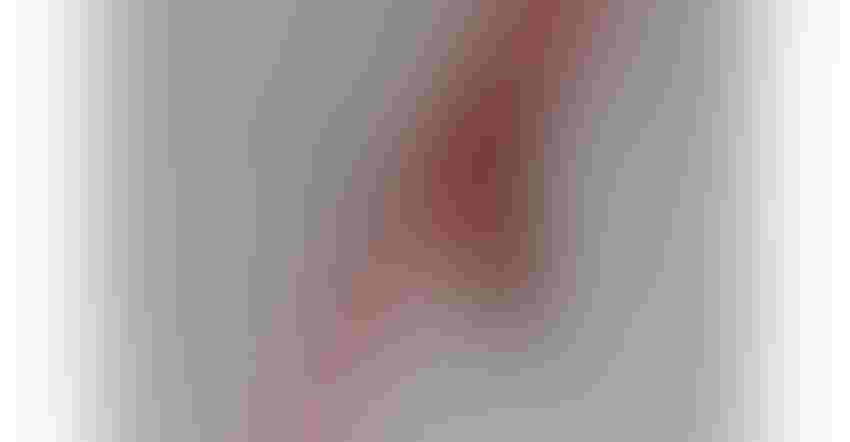 Four honorees received The Philip J. DiNenno Prize, which recognizes pioneering innovations that significantly impact building, fire, and electrical safety.
Image courtesy of MarcosMartinezSanchez / iStock / Getty Images Plus
The National Fire Protection Association® (NFPA) has announced that four individuals will share the prestigious Phillip J. DiNenno Prize for the groundbreaking development and deployment of Water Mist Fire Suppression Technology. The winners of the 2023 DiNenno Prize are Göran Sundholm, Gerard (Jerry) Back, Jack Mawhinney, and Magnus Arvidson.
Water mist fire technology emerged around 30 years ago as a response to the need for a safer, more effective, and environmentally sustainable fire suppression method to replace ozone-depleting halon gas systems. Initially designed for use as a fixed fire protection system in confined spaces on marine vessels, this innovative technology has now become essential for safeguarding places where traditional fire suppression systems could cause significant water damage, such as cultural heritage sites, art galleries, passenger rail cars, and commercial computer and data storage rooms.
With roots in research going back to the 1950s, the modern story of the development of water mist technology as a new fire suppression system is a testament to innovation in fire protection, and this year's DiNenno Prize winners each played a crucial role in its advancement. The Prize Selection Committee acknowledged the invaluable contributions made by the honorees in developing, testing, enhancing, and deploying water mist technology.
Honorees are:
Göran Sundholm: founder and owner of the MariGroup companies, was recognized for his visionary leadership, which included the development of conceptual and detailed design specifications for the application of water mist technology. His contributions are evident through his extensive portfolio of patents covering the design, manufacturing, testing, and installation of thousands of systems. Sundholm has conducted approximately 5,000 fire tests involving water mist technology and is credited with developing and patenting the Marioff HI-FOG® water mist technology. 

Gerard (Jerry) Back: a senior fire protection engineer at Jensen Hughes, was acknowledged by the selection committee for his leadership and research in developing water mist technology applications for military vessels. Among his notable achievements is the creation of the "Navy" water mist nozzle, which the U.S. Navy has adopted to protect machinery spaces. He also developed a model to predict the effectiveness of water mist systems in extinguishing hydrocarbon fuel fires in obstructed areas and conducted over 1,000 fire tests involving water mist technology. 

 Jack Mawhinney: a retired fire suppression research engineer at Jensen Hughes (formerly Hughes Associates), was commended for his work as a research and test engineer at the National Research Council of Canada and Jensen Hughes. In addition, he played a pivotal role in designing and overseeing the installation of fine water mist suppression systems for oil-field processing locations in the Alaskan North Slope and provided invaluable analysis for the Eurotunnel water mist fire suppression system during fire tests. 

Magnus Arvidson: a fire protection engineer at the Research Institutes of Sweden (RISE), was recognized for contributing to water mist and sprinkler testing and research at RISE. He played a significant role in developing and deploying water mist fire suppression systems through his research programs focused on standardization. Mr. Arvidson collaborated closely with Mr. Sundholm in the early stages, developing fire test protocols for passenger ship cabins, public spaces, and engine rooms. This work provided initial guidance for the International Maritime Organization and approval testing labs for similar land-based applications.
The Philip J. DiNenno Prize recognizes pioneering innovations that significantly impact building, fire, and electrical safety. The prize includes a $50,000 award and is named in honor of the late Philip J. DiNenno, former CEO of Hughes Associates, in recognition of his exceptional contributions to fire safety.
The award will be officially presented to this year's recipients at the NFPA "Stars at Night" award ceremony during the annual NFPA Conference & Expo in Las Vegas on Sunday, June 18.
Sign up for the Powder & Bulk Solids Weekly newsletter.
You May Also Like
---