NFPA Announces Distinguished Service Award, Others
NFPA Announces Distinguished Service Award, Others
At the NFPA Conference & Expo, the National Fire Protection Association announced several awardees.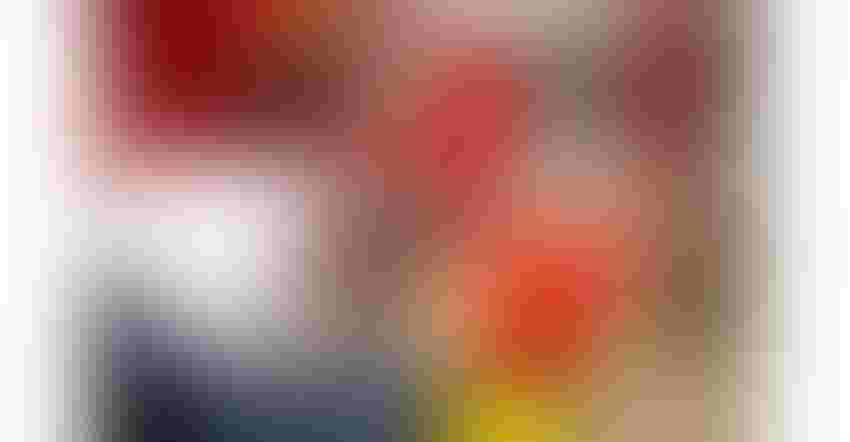 The National Fire and Protection Association has named recipients for various awards and medals at its June 18 NFPA Conference and Expo in Las Vegas.
Image courtesy of A stockphoto / iStock / Getty Images Plus
The National Fire Protection Association (NFPA) has announced several award and medal recipients, which took place at the at the Stars at Night awards gala held on June 18 in Las Vegas, as part of the annual NFPA Conference and Expo.
 Dr. James Milke has been awarded the 2023 Distinguished Service Award. The honor is given to individuals who have made significant contributions in the promotion of fire safety and NFPA's mission. Dr. Milke's is a life member of NFPA. He has been a past member of the NFPA Standards Council and the NFPA Fire Tests Committee and is a current member and past chair of the NFPA Committee on Smoke Management Systems.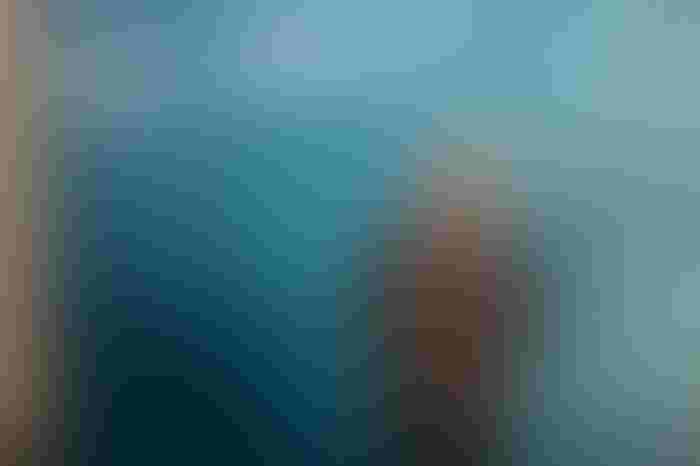 As a professor and chair of the Department of Fire Protection Engineering at the University of Maryland, Dr. Milke has dedicated 40-plus years to academia, fostering the next generation of fire safety professionals. He will retire from UMD later this year. His professional achievements extend beyond the academic sphere.
Dr. Milke has served as the fire protection engineer for Fairfax County, VA, a research fire prevention engineer at NIST, and was a key member of FEMA's Building Performance Study Team that investigated the World Trade Center catastrophe on September 11, 2001.
Daniel O'Connor, P.E., FSFPE, has been named the 2023 recipient of The Standards Medal, the highest award given by the NFPA Standards Council. The Standards Medal is given annually to recognize outstanding contributions to fire safety and the development of NFPA codes and standards. O'Connor, a technical fellow at Jensen Hughes, has made significant contributions throughout his illustrious 43-year career as a consulting fire protection engineer.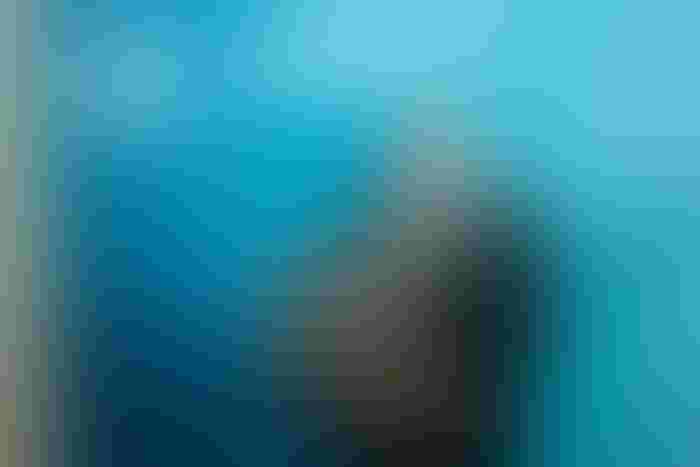 O'Connor has served on numerous NFPA Technical Committees and has held chair positions for the NFPA 101®, Life Safety Code, Technical Committee on Health Care Occupancies and two NFPA 72, National Fire Alarm and Signaling Code, Technical Committees. He has also provided invaluable contributions to the NFPA Fire Protection Handbook and the NFPA 72, National Fire Alarm and Signaling Code Handbook.
His remarkable career has involved a diverse portfolio of projects, including airports, convention centers, historic buildings, nuclear power plants, hospitals, and several 100-plus story buildings. His significant research contributions in the areas of fire detection and suppression earned him the Research Foundation's Ronald K. Mengel Award.
O'Connor also has been a leading voice in fire safety research and education. He has served as a contributing author and chair of the SFPE Guide to Human Behavior in Fire since 1999.
Chief Ronald J. Siarnicki has received the James M. Shannon Advocacy Medal for 2023. This award recognizes individuals who have demonstrated an exemplary commitment to reducing fire loss and advancing safety through advocacy. 
Beginning his career in the Prince George's County Fire/EMS Department, Chief Siarnicki quickly rose through the ranks, making substantial contributions to fire safety. He played a key role in the team that enforced fire sprinkler requirements in 1987. His contributions in Prince George's County served as a model for other jurisdictions and eventually became law in the State of Maryland, leading to countless lives saved across the state.
In 2001, Chief Siarnicki transitioned to a national role as the Executive Director of the National Fallen Firefighters Foundation (NFFF). There, he has managed the foundation's strategic vision, and has been instrumental in its development and fundraising efforts.
His commitment to firefighter safety led to the creation of the Everyone Goes Home® (EGH) Program in 2004. This program, which includes the 16 Firefighter Life Safety Initiatives, serves as a blueprint to reduce preventable line-of-duty deaths and injuries across the fire service.
Jessica Xenakis is the recipient of the Fire Prevention and Life Safety Educator of the Year Award for 2023. Xenakis currently serves as the Fire and Life Safety Education Coordinator for the Virginia Beach Fire Department (VBFD). With over a decade of instructional experience, she has been instrumental in transforming fire and life safety education within her community since joining VBFD in 2019.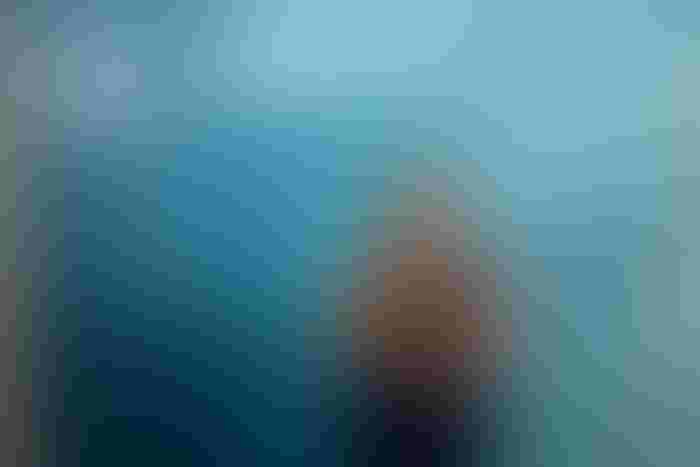 Each year, NFPA presents this award to a dedicated educator who is employed by a local fire department or fire marshal's office in the U.S. or Canada. The recipient of this award consistently and creatively utilizes NFPA's materials and demonstrates exceptional innovation in reaching out to the community to address their evolving fire safety needs.
Xenakis was recognized for successfully launching a comprehensive virtual learning resource and for developing the innovative "Safety Squad" program. This interactive fire and injury prevention curriculum seamlessly aligns with Virginia's Standards of Learning and NFPA's Educational Messages Advisory Committee Desk Reference.
As a respected figure in her field, Xenakis also serves as a contract instructor in Youth Firesetting Prevention and Intervention at the National Fire Academy. Earlier this year, she was honored with the 2023 Virginia Governor's Award of Excellence in Community Risk Reduction, underscoring her pivotal role in promoting community safety.
The National Fire Protection Association (NFPA) and the Fire Protection Research Foundation also announce the winners of the Fire Protection Research Foundation Medal and the Harry C. Bigglestone Award.
The Fire Protection Research Foundation Medal, an award that recognizes a project that best embodies the fire safety mission, commitment to tackling technical challenges, and the collaboration on project execution, has been awarded to a team of fire and life safety experts for their project "Firefighting Foams: A Fire Service Roadmap." The project, which was funded by a DHS/FEMA Assistance to Firefighters Grant, was designed to assist the fire service as it transitions to fluorine-free firefighting foam. The recipients of the 2023 Fire Protection Research Foundation Medal are:
Jerry Back, a fire protection engineer from Jensen Hughes, who has displayed an unwavering dedication to research and development, contributing significantly to commercial and defense fire safety standards.

Casey Grant, currently executive director of DSRAE, LLC, who has contributed to and highlighted lasting innovations in fire safety research, leveraging his rich prior experience with NFPA and the Fire Protection Research Foundation.

Edward Hawthorne, an accomplished global emergency manager and consultant, who has been instrumental in advancing fire safety and emergency response in several areas, and

Noah Lieb, a subject matter expert at Jensen Hughes, who has made significant contributions to promoting safer and more sustainable practices concerning hazardous materials in firefighting.
Harry C. Bigglestone Award
The Harry C. Bigglestone Award is given annually to the paper appearing in Fire Technology that best represents excellence in the communication of fire protection concepts. The honor is in memory of Bigglestone who served as a trustee of the Fire Protection Research Foundation, and a fellow and past president of the Society of Fire Protection Engineers. The award is accompanied by a $5,000 prize from NFPA.
For their paper, "Experimental Study of the Fire Dynamics in a Semi-enclosure Formed by Photovoltaic (PV) Installations on Flat Roof Constructions," the winners are:
Jens Kristensen, Ph.D. from the University of Edinburgh, has focused his important research career on exploring fire safety concerns related to renewable energy transition, especially photovoltaic installations.

Benjamin Jacobs contributed to this research during his master's thesis. His final year thesis focused specifically on the fire dynamics of photovoltaic systems on flat roof construction, and

Grunde Jomaas, a leader in fire-safe sustainable environmental research, has been a guiding force in fire safety engineering through his academic career and through his leadership role at the Slovenian National Building and Civil Engineering Institute.
Sign up for the Powder & Bulk Solids Weekly newsletter.
You May Also Like
---