NFPA Survey Reveals Most Skilled Trade Workers Use Digital Tools Daily
NFPA Survey Reveals Most Skilled Trade Workers Use Digital Tools Daily
The National Fire Protection Association released survey results collected from more than 330 industry professionals at the NFPA 2023 Conference & Expo.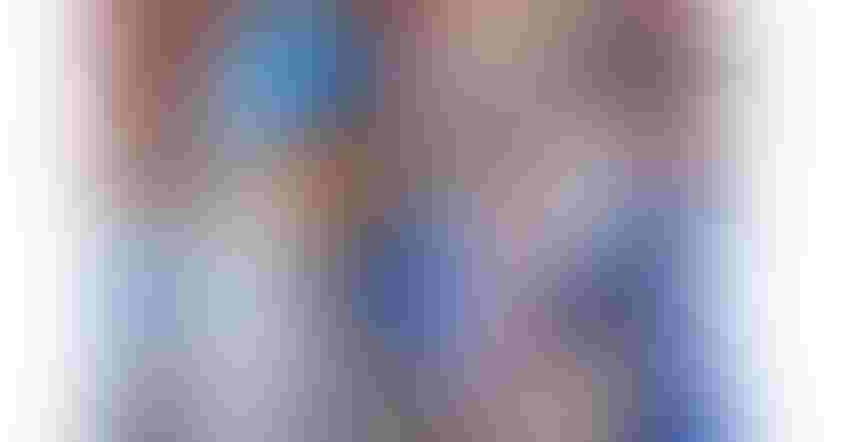 Survey results also show that though employees are training every year, implementation faces barriers.
Image courtesy of RealPeopleGroup / iStock / Getty Images Plus
The National Fire Protection Association (NFPA) surveyed 336 industry professionals at the NFPA 2023 Conference & Expo, the premier conference for fire, electrical and life safety. The research findings below reveal insights around trends and attitudes on digital transformation, training and educational programs. 
Surveys went to US- and international-based workers, 18-years and older in the electrical, manufacturing, construction, engineering, architect/design, facility maintenance, fire service, and insurance/risk management fields to determine findings of this industry research. The survey was conducted in-person June 19-21, 2023 at the conference.
Eight in 10 respondents reported using digital tools on the job every day, with 43% using one to two tools daily, 26% using three to five, and 11% using more than five tools. For those using digital solutions, the benefits are integral to the job: 24% cited computers, tablets, phones, or NFPA LiNK as technologies and tools they can't live without.
Asked to identify obstacles within the design and build process, 29% of respondents cited collaboration (up from 22% in the NFPA 2023 Industry Trends Survey) as a top challenge, while 23% cited access to resources. Luckily, the value provided by digital tools is helping address top industry challenges, as 61% saw increased collaboration and streamlined processes as a result of implementing digital tools/devices into their workflows.
There is room for improvement in terms of integrating technology into daily job functions, with one-third of respondents admitting they have not implemented digital tools in their daily workflows. As well, 42% report they are spending less on new tools, including digital ones, as a result of economic uncertainty.
Sixty-six percent of respondents said their organizations offer training and development programs to employees at least twice a year, while 54% reported participating in at least two trainings per year.
Where trainings are offered, live or on-demand virtual formats are the most popular (66 percent), followed by onsite sessions (31%). Respondents listed the following as top benefits of digital-first training:
86% strongly agreed or agreed utilizing digital tools makes training easier

87% strongly agreed or agreed utilizing digital tools saves time while training

83% strongly agreed or agreed conducting trainings with digital tools helps streamline the process
The implementation of training still faces barriers: More than one-fourth (26%) of respondents reported they are reducing budget allocated to training and development. Respondents also noted a lack of time to participate in training (67%), inaccessible pricing (53%), and trouble determining the right program (46%) as top challenges for training and development.
Sign up for the Powder & Bulk Solids Weekly newsletter.
You May Also Like
---