Women in Processing: Powder Show Keynote Panel
Women in Processing: Powder Show Keynote Panel
The Day 2 keynote was just announced! On Wednesday, April 26, is a panel of women in processing, sharing information and answering questions.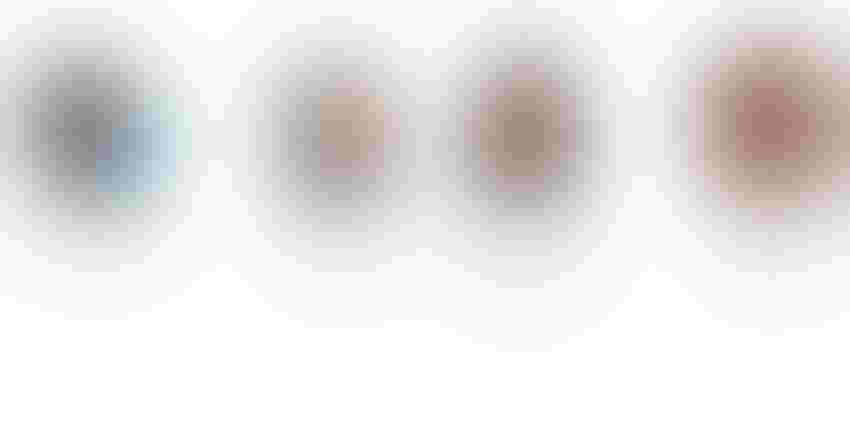 The International Powder & Bulk Solids Conference and Expo have announced its Day 2 Keynote Panel: Women In Processing. Hear from four women at the top of their field on Wednesday, April 26, 8-9 a.m.
Image: Powder & Bulk Solids
The International Powder & Bulk Solids Conference and Exhibition, coming up quickly April 25-27, 2023, in Rosemont, IL, has announced a stellar lineup for the Keynote Panel on Wednesday, April 26, 8 – 9 a.m.
You won't want to miss this Panel! For the first time at the Powder Show, and certainly not the last, you will hear from women at the top of the processing field on how they got to where they are — and what it took to get there.

Panelists include:
Casey Bickhardt, President/CEO and Owner of GEMCO, which has been manufacturing premium powder industrial mixers and vacuum dryers for over a century.
Diane Cave, Eastern Regional Manager, Canada, at Element6 Solutions, a consultancy offering virtual plant design; dust management, control and mitigation; and product recovery system solutions.
Carrie Hartford, Technical Sales Manager/Senior Project Engineeer at Jenike and Johanson, a world-leading company in powder and bulk solids handling, processing, and storage technology.
Nicole Wolter, President/CEO, HM Manufacturing, providing technology for power transmission components such as gears, timing belt pulleys, splines, shafts, chain sprockets, sheaves, and related parts.

During this session, attendees will hear from this panel of women who have years of experience working in processing. They will share their unique insights into the industry, including the challenges and opportunities they have faced, as well as the skills and attributes that have helped them succeed.
The discussion will cover a range of topics related to processing, including workplace culture, career progression, safety, and innovation. Attendees will have the opportunity to ask questions and engage in a dialogue with the panelists, gaining valuable insights into the experiences of women in this industry.
This session is intended for anyone interested in learning more about the challenges and opportunities faced by women in processing, as well as those looking to support the professional development and advancement of women in this field. It is an opportunity to gain a deeper understanding of the issues faced in our industry and to explore strategies for promoting greater gender diversity and inclusion.
If you haven't registered yet, visit The Powder Show for info and registration.
Sign up for the Powder & Bulk Solids Weekly newsletter.
You May Also Like
---