New Mobile Dust Suppression Design Unveiled
New Mobile Dust Suppression Design Unveiled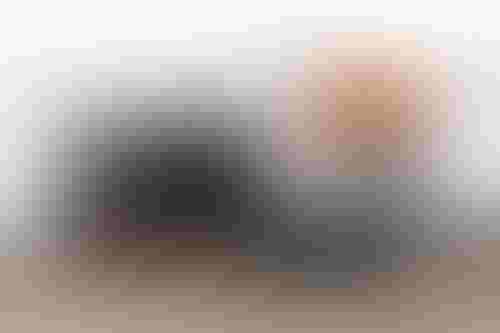 The DB-60 Fusion dust suppressor features a Tier IV Final-compliant generator.
BossTek has updated its family of self-powered dust suppression equipment with Tier IV Final-compliant generators, ensuring compliance in all 50 states. 
The company made the announcement with the debut of the new DustBoss DB-60 Fusion, a field-proven suppression system driven by a 25-HP electric motor and paired with a gen set powered by a heavy-duty four-cycle indirect injection diesel engine. 
Designed, engineered, and assembled in the U.S., the generator features a dual-containment fuel cell, heavy gauge lockable enclosure, and oversized brushless alternator for easy starting. 
Permanently mounted on a rugged trailer, the company's Fusion lineup is effective means of delivering versatile, mobile dust suppression technology to sites that lack a readily available power source. The company expects to unveil two other Fusion models in early 2019, giving customers the ability to select the size and coverage range needed to best suit their operations.
The new generator series is designed with sound attenuation for excellent noise reduction and a multi-voltage switch with utility power outlet in all voltage modes. The digital engine/generator controller is equipped with single button stop/start and an 80-gal fuel capacity, giving the units a run time of more than 24 hours at a prime rating of 45 kVa. Like its previous Fusion systems, BossTek warrantees the DB-60 Fusion for three years/3000 hours, with five-year/5000 coverage on the electric motor and a two-year/2000-hour warranty on the generator.
What Tier IV Means
Tier 4 refers to the latest emission milestone established by the U.S. Environmental Protection Agency (EPA) and the California Air Resources Board (CARB). The regulations apply to new engines found in off-road equipment, including construction, mining, and agricultural equipment, as well as marine vessels, locomotives, and stationary engines used in industrial and power generation applications. 
Tier IV-compliant engines are designed to significantly reduce emissions of particulate matter (PM) and oxides of nitrogen (NOx) to near zero levels. Relative to previous emissions standards, Tier IV-compliant engines reduce emissions by over 95 percent for most agricultural and construction equipment and just over 86 percent for much larger applications such as locomotives and marine vessels. The Tier 4 emission standards are roughly similar to emission reduction requirements for engines that power heavy-duty trucks.
How It Works
The DB-60 Fusion drives pressurized water through a circular stainless steel manifold with 30 atomizing spray nozzles, then launches millions of tiny droplets with a powerful fan that produces 30,000 CFM of air flow. Atomized mist droplets of 50 to 200 microns in size are thrown out in a 200-ft cone at an adjustable 0 to 50° elevation angle, capturing airborne dust particles and dragging them to the ground. Unlike industrial sprinklers used for the same purpose, which can require hundreds of gallons of water per minute, the DB-60 only uses about 23 gal/min to help avoid pooling or runoff.
A touch screen panel for controlling the dust suppression unit is encased in a NEMA 3R cabinet, allowing operators to control oscillation, booster pump, fan and water. The cabinet is constructed for outdoor use, designed to provide protection against solid foreign objects (such as dirt), air (dust, emissions), water (rain, sleet, snow), and ice formation.
BossTek, Peoria, IL 309-693-8600 www.bosstek.com
For related articles, news, and equipment reviews, visit our Dust Collection Equipment Zone

Click here for a List of Dust Collection Equipment Manufacturers
Sign up for the Powder & Bulk Solids Weekly newsletter.
You May Also Like
---