Dust Collection Spotlight - November 2010
Dust Collection Spotlight - November 2010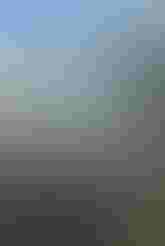 Reverse-Air Dust Collector
The Big Round Filter (BRF) combines ease of operation and service with a three-year warranty. The reverse-air dust collector uses a design that minimizes the number of moving parts, reducing wear. The BRF has a self-contained cleaning system that requires no plant compressed air and uses an easy-to-maintain rotating arm. Imperial Systems Inc., Jackson Center, PA 800-918-3013 www.isystemsweb.com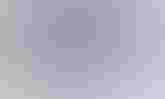 Baghouse Replacement Filters
Although there are only three basic types of baghouses - shaker, pulse, and reverse air – there are hundreds of different styles of bags. Baghouse filters vary in diameter and length from manufacturer to manufacturer, and from model to model with some bags collecting dust on the inside, while others collect dust on the outside. Bags may be placed over a cage, mounted in a plenum, or suspended from a hanger. The one characteristic all baghouse filters share is that they require periodic replacement to maintain top performance. AFF manufactures all styles of replacement filters from a selection of fabrics suited to address specific situations. The company can cross-reference most filters or duplicate your sample to provide an exact match and insure a perfect fit. American Fabric Filter Co., Wesley Chapel, FL 800-367-3591 www.americanfabricfilter.com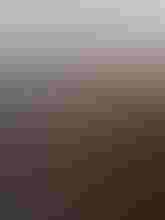 Cartridge Dust Collector
The SC Series cartridge collector features a patented nozzle cleaning system and internal high side inlet baffles. The unit's state-of-the art cleaning system offers a 25% improvement in cleaning flow to provide superior performance. All design and manufacturing is done in-house. The heavy-duty collector features all-welded construction. Cartridges are easily accessed from the outside and no tools are required. All SC units are on-line cleaning with solid state timer board all pre-wired and tested. Scientific Dust Collectors, Alsip, IL 708-597-7090 www.scientificdustcollectors.com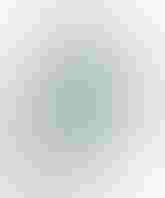 Bag Dump Station
This low-profile, bag dump station minimizes dust when introducing bagged products into a process. It has a self-contained filtration system with a 99.9% collection efficiency down to 1 micron. No external ducting or auxiliary fans are necessary. It features a low-maintenance, reverse-pulse cleaning system with an easily accessible single filter cartridge. Hapman, Kalamazoo, MI 800-427-6260 www.hapman.com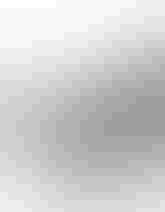 Pleated  Filter Elements
PulsePleat filters have been installed in more than three million units worldwide in the past 15 years. This original pleated technology increases filtration efficiency and help reduce emissions by as much as 40 percent, increase airflow for more throughput and production, and lead to potential energy savings because less compressed air is required for pulse cleaning. The filters utilize a spun-bound polyester media. It's unlike traditional felt fabrics, because its tight pore structure resists surface penetration of particulate and has rigid physical properties that allow it to hold a pleat without needing supporting backing material. Once pleated and molded into a filter element, the surface area is two to three times greater than conventional filter bags. That extra filtration area helps reduce operating differential pressure and air-to-cloth ratios. GE Energy, Kansas City, MO 800-821-2222  www.ge-energy.com/filtration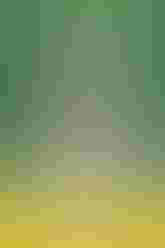 Nano Dust Collector Filter
This HemiPleat nano dust collector filter offers higher filtration efficiencies, longer service life, and lower pressure drop than competitive nano fiber filters, for energy savings and enhanced performance. The manufacturer uses a new technology to apply a thick layer of durable nano fibers to the surface of the patented HemiPleat filter, yielding a MERV 14 efficiency rating – higher than that of most competitive filters. The media is strong enough to handle difficult dust challenges, and it will withstand rigorous pulse-cleaning for all types of dry dust applications, bringing longer service life and lower operational costs. The product line includes MERV 14 and MERV 16 efficiency options, with a choice of high-performance standard or fire-retardant cellulose-blend base media. Camfil Farr APC, Jonesboro, AR 800-479-6801 www.farrapc.com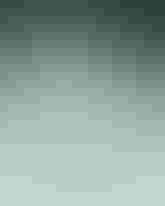 Bag Dump System with Compactor, Conveyor
This bag dump system collects dust generated during manual dumping and compaction of bags, and conveys bulk material downstream. The unit is intended to reduce material waste and eliminate the need to clean a remote dust collection site, while protecting workers and preventing plant contamination. Pre-engineered, pre-wired, and ready to plug in and run, the compact system integrates a receiving hopper, dust collector, bag compactor, and flexible screw conveyor on a frame that streamlines installation and allows for easy relocation if required. The bag-dump-station portion of the system collects dust generated during manual dumping and compaction of bags by means of a high velocity vacuum fan that draws dust away from the operator onto two cartridge filters. An automatic reverse-pulse filter cleaning system releases short blasts of compressed air inside the filters at timed intervals causing dust build-up on the outer surfaces to fall into the hopper. Filters are readily accessed by removing the interior baffle, and replaced rapidly using quick-disconnect fittings. Flexicon Corp., Bethlehem, PA 888-353-9426 www.flexicon.com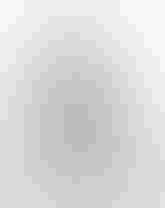 Counter-Cyclonic  Dust Collector
The SplitStream counter-cyclonic dust collector uses centrifugal force and a dual-flow design to efficiently separate out fine dust particles. The collector can handle saw dust, fly ash, sand, coffee, and many other materials. Units range in size from 50 to 18,000 cfm and can be mounted vertically or horizontally, providing easy installation in existing facilities or new locations. Placed before baghouses or cartridge filters, the SplitStream extends the life of filter media and reduces labor and material costs. Aerodyne, Chagrin Falls, OH 800-236-1506 www.aerodyneus.com/009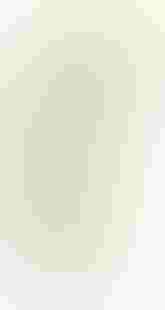 Tubular Cartridge Filter
The MJC range of reverse-jet tubular bag dust collectors was developed for continuous operation in industrial process filtration and dust collection applications. They incorporate the patented UniClean cartridge technology for maximum cleaning efficiency and extended life. The CFM range is from 1000 to 40,000 CFM and they can utilize a wide range of discharge and waste handling options. The MJC filter has also been independently tested with ATEX compliant features for St1, St2, and St3 dusts. Typical dust control and process applications handled by the MJC include: dust extraction for all dry free-flowing powders and granular material; bulk materials handling – conveying, screening, sieving, mixing, bin/silo venting; handling of chemical, plastics, and pharmaceutical powders. Dantherm Filtration, Thomasville, NC  800-533-5286 www.danthermfiltration.us
Click to enlarge
Sliding Access Panel
The Sliding Access Panel (SAP) allows easy, tool-free ducting access to clean out any clogs or gain access to spark detection/suppression equipment. The SAP comes ready-to-use and replaces the need for the traditional, problematic bolt-on clean-out doors. The design is simple: a sleeve slides to cover -- or allow access to -– a large 7 x 14-in. opening that has been laser-cut into a standard 5-ft length of Quick-Fit ducting. Often, users of traditional bolt-on cleanout doors have found that poorly cut holes and screws penetrating the duct were actually the source of clogs. Due to the hole being laser cut both the hole and the inside of the SAP are smooth and snag-free. Installers simply clamp the SAP in place next to an area where clogs may be a problem and enjoy easy, tool-free access as needed.
Nordfab Ducting,
Thomasville, NC 800-532-0830
www.nordfab.com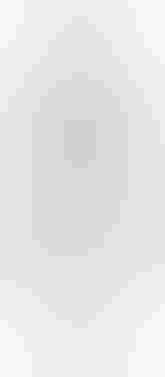 Modular Cartridge Bin Vent
This modular cartridge bin vent provides excellent air filtration of fine airborne particles from within a storage tank and releases clean air to the atmosphere. While material is pneumatically conveyed into a storage tank, fine particles and air are efficiently separated by the unit's large cartridge filter. This enables clean air to pass from the tank out to the atmosphere. Reverse-jet cleaning from a compressed air accumulator pulses the cartridge filter, dislodging any fines, and returning them to the storage tank. Standard materials of construction include carbon steel enamel coating or stainless steel material contact areas. Mounting on a standard 20-in. diam tank deck, the small modular unit is easy to install. K-Tron Process Group/K-Tron Premier, Salina, KS 785-825-1611 www.ktron.com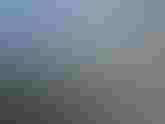 Click to enlarge
Dust Collection Equipment
This company designs, manufactures, and installs dust collection systems and offers a full line of dust collection equipment including three types of baghouses, abort gates, backdraft dampers, and airlocks. The equipment can handle all types of products with various temperature applications. Once the dust is collected, it can be transported via a high-pressure system or stored in a truck storage bin.
Western Pneumatics,
Eugene, OR 541-461-2600
www.westernp.com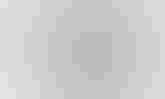 Closed-Cycle Dust Collection System
This closed-cycle dust collection and recovery system is engineered to ensure compliance with applicable domestic and international codes, standards, and regulations. Combustible dusts, and dusts presenting exposure hazards, are collected and kept from migrating throughout the process work center. The systems are manufactured using methods approved or certified by multiple governmental and third-party standards organizations. NBE expertise in identifying application-appropriate codes, standards, and regulations, combined with relevant NBE manufacturing operations provide the assurance of performance-proven construction, streamlined start-up, and advanced systems productivity. National Bulk Equipment Inc., Holland, MI 616-399-2220 www.nbe-inc.com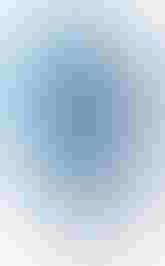 Click to enlarge
High-Volume Dust Collection System
The DC Series high-volume dust collection system provides facility-wide collection and high-efficiency filtration of airborne dusts generated during bulk material processing and packaging operations. It is constructed with seam-welded panels to eliminate filter by-pass and the escape of dirty air back into the facility that may occur with bolt-on panel construction. The direct-drive motor/blower design eliminates drive belt replacement, reducing maintenance downtime and costs. More efficient than constant-speed blower designs, the variable frequency drive blower, available on the DC Series, reduces total in-use power consumption by modulating fan speed while maintaining the required static pressure during the fluctuating power needs of an application. The Vibra-Pulse filter cleaning system extends filter life and reduces replacement costs by combining compressed air and a high-pressure, random-motion impactor hose to knock dirt out from deep within the filter pleats and return the filter to its original holding capacity. DC Series units offer air flow levels from 600 to 6800 cu ft/min.
Airflow Systems Inc.,
Dallas, TX 800-818-6185
www.airflowsystems.com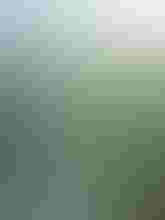 Cartridge Dust Collector
The vertical design of the CAM-AIRO cartridge collector optimizes virtually 100% of the filter media area, sheds dust, and enhances filter life. It is fabricated in welded sub-assemblies, flanged, and externally reinforced. Cartridges are conveniently accessed from outside the collector through hinged side-access doors. The unit also features an efficient compressed air self-cleaning system with diverging multi-orifice nozzles, ensuring uniform cleaning of filters from top to bottom. Camcorp Inc., Lenexa, KS 913-831-0740 www.camcorpinc.com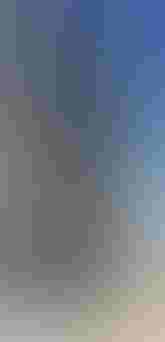 Click to enlarge
Dust Collector with Top Removal
Filter Bags/Cages
The Model CW Series dust collector utilizes top removal filter bags/cages in a walk-in plenum for quick, tool-free bag removal and protection from the elements. This collector is especially suited for pneumatic conveying applications requiring high cyclic vacuum/pressure conditions. Each unit has a design rating of +/- 100 in. W.G., constructed from heavy-gauge steel and stiffened with angle rings designed for vacuum or positive pressure applications. Optional accessories include structural steel support legs, services platforms and access ladders. Units can be sized from a few as seven to as many as 164 bags from 36 to 120 in. in length.
Ultra Industries Inc.,
Racine, WI 262-633-5070
www.ultradustcollectors.com
Sign up for the Powder & Bulk Solids Weekly newsletter.
You May Also Like
---