Automation in Processing: A Q&A with Emerson
Automation in Processing: A Q&A with Emerson
Where does automation fit in the processing world, and do you know what to do with it when you have it?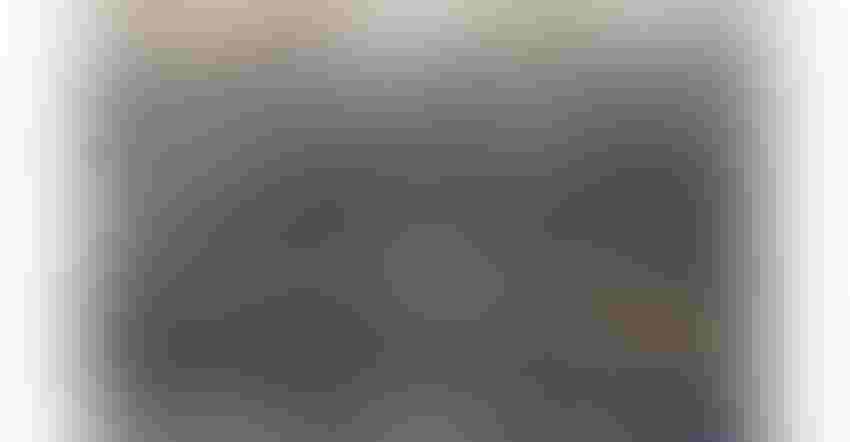 Emerson's Business Development Manager for Food & Beverage and Packaging EMEA Gerson Henning answers questions on automation, the whole digital transformation, and why they matter.
Image courtesy of Siqui Sanchez Photo via Getty Images
A big part of digital transformation, automation technology is used widely in processing. If you do not know what length automation technology can reach, or if you have it and do not know how to use it well (i.e., a bunch of data sitting around), we have some answers here that might help. 
Artificial intelligence, machine learning, process mining and simulation, and other solutions can save time and cost; increase efficience, reliability, and productivity; relieve labor issues; and more. When the ideal strategy is put in place, organizations can benefit with streamlining internal operations and automating labor-intensive tasks.
We spoke with Gerson Henning, business development manager for Food & Beverage and Packaging EMEA at Emerson on automation and how it is changing the processing world. With more than 30 years of experience in pneumatics and automation in the fields of engineering, sales, application, and business development, Henning offers an in-depth, yet quick look at automation.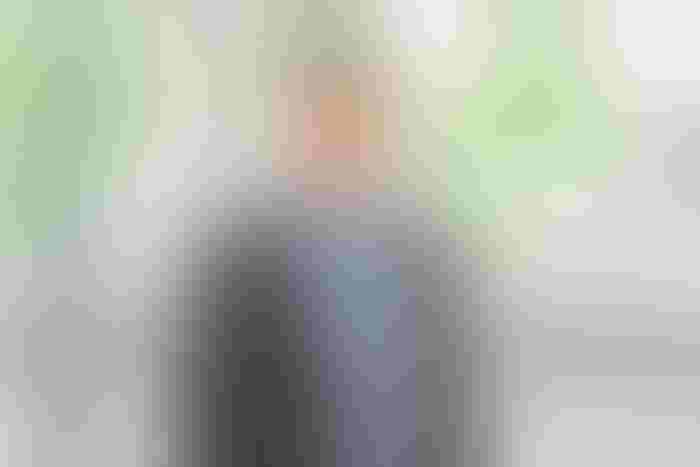 Gerson Henning, Business Development Manager for Food & Beverage and Packaging EMEA at Emerson.


How does automation work in the food & bev, chemical/oil/gas, and pharmaceutical industries?
Each industry has its unique quality, safety, and productivity requirements. All industries are faced with rapidly shifting global markets, with demand for new products and/or increased production, shorter turnaround times, and intense pressures to keep costs under control. Automation technology is something that all these industries [should] rely on to sustain continuous improvement and meet their goals.
First and foremost, automation technology must be agile, flexible, and smart enough to measure, control, optimize, and power operations, according to their unique circumstances, products, and market demands. Ultimately, automation can do more, particularly with well-established process industries like food and beverage, chemical-oil-gas, and pharmaceutical.
Instead of incremental improvements to the standard approaches these industries created decades ago, automation can leverage digital technologies to give process industry manufacturers the visibility into their operations to be more productive and agile. This visibility through smart sensors, controls, and other automation platforms connects islands of automation, helping create a singular view of the factory.


Can you give some real-world examples?
In the oil and gas industry, digital transformation is helping advance operational excellence through the elimination of manual processes, siloed decision support tools, and inefficient operational practices to maximize production, reduce costs and improve safety.
In the food and beverage industry, there are clean-in-place (CIP) systems that internally clean equipment between batches, which helps ensure product quality and food safety, as well as regulatory compliance.
A new CIP utilities and reporting solution combines sensor-equipped devices like pressure regulators and valves with CIP software to capture and analyze critical process data. This sophisticated tool goes beyond automating the reporting process to provide advanced analytics about CIP operations. This is the kind of rich, real-time data that helps manufacturers meet broader, enterprise-wide sustainability and production goals.


How does automation cut costs and increase efficiency, reliability, and productivity as well as optimize the business as a whole?
Automation tools provide the real-time information and responsive, agile control technology that saves on maintenance costs, contributes to improved uptime and manufacturing throughput and provides plant operators with data they can use to modify or improve processes — all of which contribute to optimizing the overall performance of a business.
Even the most mundane systems, with the right automated devices, can have a dramatic impact on multiple operational areas. For example, in the food and beverage, pharmaceutical or aggregate industry, dust particles can move through a plant during production, where they can enter the surrounding environment and coat equipment, collect on the floor or hover in the air.
To manage this issue, dust collector systems are deployed, and a critical component that affects dust collector performance is the pulse valve. These valves periodically deliver blasts of compressed air that continually clear filters and free them up to collect more particulates. To provide the right performance, pulse valves need to have optimal peak pressure and a quick valve response time to effectively remove caked dust from the filters.
A relatively simple element of an automated system — yet if it is properly designed and integrated into dust collector systems, the pulse valve contributes to overall system efficiency, extends component and filter life and lowers maintenance costs.


What tools/technology does Emerson offer to CPGs and OEMs?
For the consumer packaged goods (CPG) industry, Emerson helps manufacturers achieve top-quartile business performance through the industry's broadest portfolio of technologies to measure, control, optimize, and power their operations — combined with the experience and expertise to solve their toughest problems. From reliable, easy-to-use, and innovative products and software to responsive, expert services, Emerson helps a broad range of CPG companies increase productivity and reliability while ensuring quality and sustainability.


What about the processing line specifically, such as in beverage processing?
Emerson offers a broad range of IIoT solutions for beverage processing operations to achieve new efficiencies. These solutions are designed to optimize machine OEE, maximize line OEE, and leverage data to create value.
Our approach to optimization follows four key steps: 1) monitoring machine health using analytics, rather than running machines full out till failure; 2) improving existing equipment with simple instrumentation upgrades, to better the performance of existing equipment, lowering costs, and increasing production; 3) modernizing clean-in-place (CIP) processes with smart sensing technology to significantly reduce cleaning time and consumption of expensive resources; and 4) accelerating new beverage production line startups with digital twins.


How does digital transformation work?
Manufacturers are faced with modernizing systems and equipment designed before the widespread use of today's digital technology. Many legacy machines were designed with limited vision and lack flexibility to adjust to environmental changes. Many factories utilize equipment designed, built, and installed by different providers and vintages. As a result, it is often the case that legacy equipment is not designed to output machine data necessary for today's IIoT applications.
Digital transformation helps manufacturers see broadly across and deeply within their operations and production platforms, integrating digital technology, sensors, control devices, and edge computing platforms to connect islands of automation. This is critical to creating a singular view of the factory, accessing trapped machine data to generate new insights into manufacturing performance. It also provides new opportunities to make informed decisions about the best investments and operational changes to make to remain competitive and productive.


How does it integrate with physical automation tools like valves, sensors, etc. in manufacturing?
Digital transformation gives manufacturers new digital sensors and controllers integrated throughout their manufacturing systems for more real-time information on the performance of their production platforms. Digital transformation also plays a critical role in connecting disparate manufacturing machines and plant operations into a more fully unified operation.
These transformation tools can help manufacturers achieve other critical goals, including improving sustainability and reducing carbon footprints. As a component used in applications across industrial plants, valves might seem like a small piece of the net-zero puzzle. However, their prevalence, as well as advancements in smart valve technologies, makes them key elements in helping reduce energy use and overall emissions. Smart valve technologies are proven solutions that can reliably reduce industrial emissions and help organizations achieve net-zero goals.
At Emerson, our approach to digital transformation for manufacturing is as broad as it needs to be, from floor to cloud. Our floor-to-cloud approach includes on-machine valves connected to industrial edge solutions and automation software. These scalable solutions can collect and combine multiple data streams, analyze them and present performance data and analytics through dashboards, and help organizations solve operational problems, from the machine level to plantwide — and ultimately across the enterprise.


What role does automation play in specific roles such as dust collection, dust explosion prevention, and the like?
What many manufacturers with high levels of dust and dust collection systems don't realize is that a dust collector system can be a data gold mine. Adding sensors can help operations managers see the real-time status of their dust collection systems and measure their impact on the plant's larger ecosystem.
Sensors can extract such metrics as system particle level, hopper dust level, blower current, dusty air temperature, the difference in differential pressure between pre- and post-filter chamber, and air/gas tank pressure. This data can be used to calculate the precise timing and location of maintenance tasks, while intelligent automation can optimize system functionality for a more efficient dust collector system.


Where should a company start with automating their plant? 
There are a number of avenues and initiatives companies can take to start expanding the use of automation technologies to improve operations and reduce costs. One key area: production system maintenance processes and best practices. Too many companies have too little insight into the potential for critical systems to require "breakdown maintenance" due to unscheduled equipment failures and costly downtimes.
Compressed air systems are a perfect example. Predictive maintenance practices can identify compressed air system components that may be about to fail or start leaking before they fail. Preventive maintenance can locate leaks early and calculate proper pressure ratios while maintaining cycle time.
To do this requires having the right information at the right time. Through the digital transformation of pneumatic systems, compressed air consumption can now be monitored in real time to provide valuable, actionable data and insight facilities can use to optimize pneumatic processes and guide effective predictive maintenance efforts.


How about some tips?
There are several ways that processors can rapidly begin reaping the benefits of digital transformation and new automation technologies. One of the most effective — and potentially easy to get started — is by leveraging IIoT technology to create pervasive sensing throughout their operations.
Limited visibility to process and equipment conditions adds operational risk. Automation systems and sensors provide real-time control, but important plant data is often not collected due to the high cost, disruptions, and time required to add wired sensors and analyze the data.
Pervasive sensing applications enabled by wireless sensors and networks address these issues, allow processors to gain new strategic data, deliver actionable information to improve operations, increase safety, reduce unscheduled downtime, and boost manufacturing productivity quickly and cost-effectively.
For a line of automation solutions, visit Emerson US here. 
Sign up for the Powder & Bulk Solids Weekly newsletter.
You May Also Like
---