Expanded Lab Tests Screening, Drying, Cooling, Blending, Size Reduction Equipment
Expanded Lab Tests Screening, Drying, Cooling, Blending, Size Reduction Equipment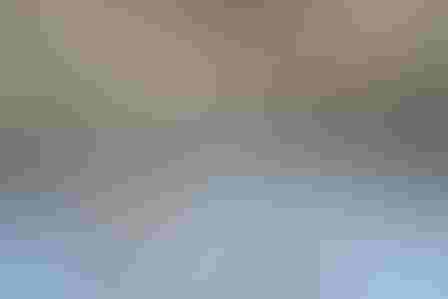 Kason test lab
An all-new, expanded test laboratory at Kason Corp. contains a full range of equipment for documenting the performance of vibratory screeners, centrifugal sifters, fluid bed dryers/coolers, mixers/blenders, and size reduction equipment using customer-supplied materials.
    
Vibroscreen circular vibratory screeners include units with single and multiple decks for measuring sifting, scalping, classifying, de-dusting and dewatering efficiency.  Similarly, Centri-Sifter centrifugal screeners verify sifting, scalping, de-agglomerating, and dewatering performance.
    
Compact Vibro-Bed circular fluid bed systems, with fluid bed processor, heater/cooler/moisturizer, blower, and dust collector on self-contained mobile frames, offer testing flexibility not practical with larger, heavier, rectangular units of equivalent capacity.
    
Cross-Flo static sieves are also available for liquid/solid separation as well as dry product scalping.
    
New additions to the lab include Kason Kek-Gardner models of centrifugal sifters, vertical sifters, kibblers, cone mills, and horizontal mixers.
    
Performance data obtained on all laboratory test equipment are scalable to accurately project outcomes achieved on production models to be constructed.
    
A full complement of hoppers, mechanical conveyors, and flow promotion devices above and below the mezzanine level enables Kason lab technicians to replicate virtually any process layout and production scenario, including running of materials at elevated temperatures.
    
All models of laboratory equipment are quick-clean designs allowing easy access to interior components for rapid inspection, disassembly, screen changes, and cleaning.
    
In addition to providing free testing services for customers, the test lab is utilized to measure performance characteristics of new equipment designs.
    
The company also provides on-site trials of select equipment for customers unable to ship materials for testing, and offers equipment for pilot plant testing and other long-term trials on a rental basis.
    
For information contact Kason Corp. at 973-467-8140 or [email protected], or visit www.kason.com.
Click here for a List of Equipment Manufacturers
 
Sign up for the Powder & Bulk Solids Weekly newsletter.
You May Also Like
---