Dry Battery Electrode Process Minimizes Footprint, Energy Consumption
Dry Battery Electrode Process Minimizes Footprint, Energy Consumption
Dry processing for electrode fabrication has many benefits.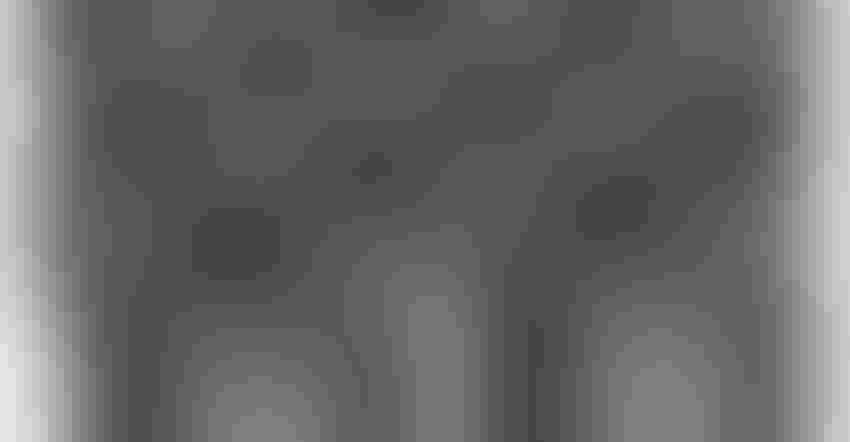 Dry processing of battery electrodes is becoming popular, especially for Lithium-ion batteries in electric vehicles. There are many benefits to this processing, including time, space, and energy savings.
Image courtesy of Victor Golmer / iStock / Getty Images Plus
One of the main steps in the battery manufacturing process is the coating of active material on top of the metal foil to create the electrode. The active material is where electrochemical reactions occur, allowing the electrode to store and then release energy when the cell discharges. 
Dry battery electrode (DBE) is an emerging concept and technology in the battery industry that innovates electrode fabrication as a "powder to film" route. The process shortens the time and energy it takes, and minimizes space needed, compared with wet process fabrication (coating the electrode foil with a wet, chemical slurry).
The traditional wet process is a more complicated step of battery manufacturing. According to fluid sensing solutions company Rheonics, the first step in the assembly is the deposition of a suspension containing the active material, conducting material and polymeric binder in a solvent onto a copper film or an aluminum film (slurry preparation and coating). This is followed by drying, calendaring, and sizing of the electrodes.
To deliver desirable electrochemical performance, the multistep manufacturing process of battery electrodes needs to be tightly controlled. Slurries are a complex suspension system containing a significant percentage of solid particles of different chemicals, sizes, and shapes in a highly viscous media.
A thorough mixing of slurry is essential for homogeneity. Rheological properties of slurries affect important attributes: slurry stability, ease of mixing, and coating performance, which impact finished electrodes. Composition and applied processing conditions can have an impact on the rheology of the resulting suspension.
The DBE process has had buzz within the last couple of years as a viable solution to the complex and time-consuming traditional wet process.  
Lithium-ion batteries are used for electronics, toys, wireless headphones, handheld power tools, small and large appliances, electric vehicles, and electrical energy storage systems.


Who does it?
Maxwell Technologies — which is now a part of Tesla — and other companies, including California-based LiCap Technologies and Massachusetts-based AM Batteries, are offering dry coating technology.
LiCap Technologies calls its process Activated Dry Electrode technology. In December 2022, LiCap partnered with Siemens and BW Papersystems (a division of Barry-Wehmiller) on mass production of dry electrode manufacturing equipment.
The strategic partnership will manufacture and commercialize innovative dry electrode manufacturing systems for the battery cell industry.
AM Batteries outlines its process as:
It begins with mixing cathode (or anode) active powder with a polymer binder and conductive additive.

A dry spray of electrically charged composite particles is applied and deposited onto the substrate.

The electrically bound mixture is then mechanically pressed and bound into place via hot roller and the result is a layer of consistent and controllable thickness.
These are just a few companies that have delved into DBE. 
Who is using it?
Just this year, both Tesla and Volkswagen have started using the DBE process.
In March 2023, Tesla incorporated the new battery manufacturing dry electrode coating process that it is applying to its new next-generation 4680 cell design.
Tesla obtained the dry process technology via its 2019 acquisition of California startup Maxwell Technologies, which replaces the traditional, complicated step of battery manufacturing that involves coating the electrode foil with a wet, chemical slurry (the EV company sold Maxwell Technologies in 2021 to UCPower but held onto its dry battery electrode process methodology.)
In the traditional method, coated foil needs to go through a lengthy drying process before final assembly, and the toxic solvents used in the slurry need to be recovered and disposed of.
Tesla also believes the dry coating process has the potential to dramatically reduce the size, cost, energy consumption, and production cycle time of battery manufacturing plants, while boosting the energy density and power of battery cells.
Panasonic, one of Tesla's battery partners, announced this May that it is delaying volume production of the Tesla 4680 battery cell to introduce "performance improvement measures." There was no information on what the measures are.
Still, Tesla is producing the 4680 cells at its pilot plant in Fremont but expects to reach higher volume production at its Gigafactory Texas.
For a look at what the company went through, see video of Tesla's dry battery electrode process here.
Volkswagen (VW) is another automotive manufacturer moving to the DBE process. In July 2022, it launched PowerCo, a subsidiary responsible for the global battery business.
The Salzgitter, Germany, cell factory will begin production in 2025. In addition to battery cell production, it will work on activities along the entire battery value chain. The second cell factory is planned for Valencia, Spain.
PowerCo SE is planning to introduce the new manufacturing process in its battery cell production plants in Europe and Northern America.
"Technologies like dry coating showcase PowerCo's technological prowess. We have the necessary know-how and the right experts to take cell production to a new level and offer significant cost advantages to our customers. Our objective is to establish an industrial production of sustainable and affordable batteries," said Thomas Schmall, group board member for Technology at Volkswagen AG and chairman of the Supervisory Board of PowerCo SE.
To achieve this goal, PowerCo and Koenig & Bauer have signed a joint development agreement to develop a roller press for powder coating electrodes at large industrial scale. With the DBE process, the most energy-intensive part of cell manufacturing and the use of chemical solvents are no longer required.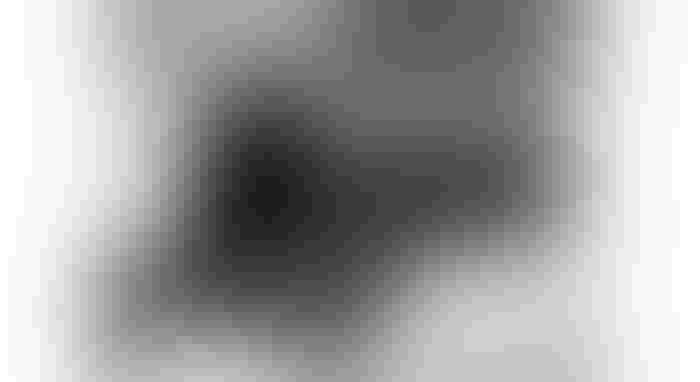 PowerCo is already testing and optimizing the technology in a pilot line in one of its laboratories in Northern Germany. As a printing specialist, Koenig & Bauer will develop a machine for industrial powder coating.
The battery company estimates the innovative technology has the potential of saving about 30% of energy, as well as 15% of floor space required and will therefore save hundreds of millions of Euros each year.
"What the solid-state cell is to the product, dry coating is to production — a real game changer. If scaled successfully, it will give us a unique position on the market and definite competitive advantages," said Frank Blome, CEO of PowerCo SE.
The electrodes (cathode and anode) are the "centerpiece" of the battery cell defining energy density and battery performance. In modern industrial electrode production, the battery materials are mixed with additives and liquid solvents to a slurry. Afterwards, they are coated onto foils of copper or aluminum, then dried and calendered.
PowerCo's dry coating procedure allows to calender (smooth and compress) the powdery basic materials directly onto the foil, similar to a printing procedure. As a result, two of four process steps in electrode manufacturing become obsolete. The powder coating can be applied onto the foil in an extremely fine and even manner, the resulting layer is about as thin as a hair. This guarantees excellent spatial energy density and a long lifecycle, while improving the fast-charging ability of the battery.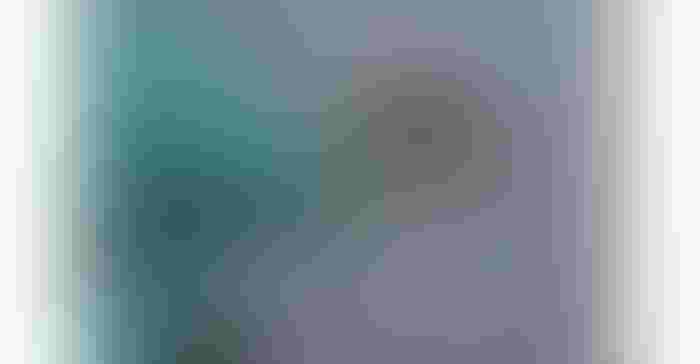 Volkswagen's PowerCO has created its own dry battery electrode process.
With the reduction of footprint, per building block of a regular Gigafactory with a production capacity of 20 GWh, four parallel coating and drying lines can be saved, equaling an area of 7 sq m. This means the exterior length of the plant can be reduced by about 100 m. Not having to operate the drying furnaces and suction systems will save energy equivalent to the annual consumption of 40,000 private households, according to PowerCo.
Also, the use of chemical solvents that must be recycled at high energy costs in silo-like towers outside the plants is no longer necessary.
The future of dry battery electrode processing
According to a research report published by Spherical Insights & Consulting, the Global Lithium-Ion Battery Market Size to Grow from USD $65.9 billion in 2021 to USD $273.8 billion by 2030, at a CAGR of 19.3% during the forecast period.
With the time, cost, space, and energy savings that dry battery electrode technology offers, it is hard to see a downside.
However, the dry coating mixture must be uniform across the large areas of the battery electrodes to be usable. When it isn't constant across the electrodes, the process will expose the issues and complications arise in large-scale production. That has led to coating mixture setbacks and a longer time to get to market.
For Tesla, the mixture unexpectedly dented the expensive calender rollers, and the company went through four revisions to the processing machine for improvements to dial it in.
LG, Samsung, CATL, Ford, and GM also are investing in DBE technology, supposedly.
Sign up for the Powder & Bulk Solids Weekly newsletter.
You May Also Like
---