Bühler Aeroglide Names Director of Food Safety, R&D
Bühler Aeroglide Names Director of Food Safety, R&D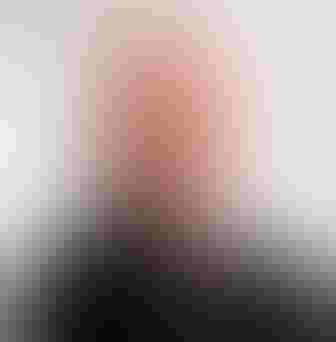 Steve Blackowiak director of food safety, research and development, Bühler Aeroglide
Bühler Aeroglide, a global leader in thermal process engineering and technology for food, feed, and industrial materials, has appointed Steve Blackowiak director of food safety, research and development.
 
As the globalization of food safety continues to evolve, Bühler Aeroglide is working to ensure food processing partners have the most cost-effective, hygienically-designed manufacturing equipment available. In his newly-appointed position, Blackowiak now oversees the application of food safety requirements to all research and development work at Bühler Aeroglide.
 
"Our food safety team is comprised of research and development engineers focused exclusively on food safety and this is driving hygienic equipment design," said Blackowiak. "Our newest generation of dryer designs promote cleanability, microbiological safety, and increased productivity. We have over 30 new innovations and four patents that address these critical operational concerns. These innovations are helping processors maximize profitability, while ensuring the highest standard of hygienic food processing."
 
Blackowiak's career in equipment design started at Food Engineering Corporation, Inc. (FEC) in Minneapolis, designing drying equipment for Kellogg's, General Mills, and MOM Brands. Blackowiak held several positions, from designer to project engineer, where he learned about dryers, fabrication, sheet metal, welding, and overall manufacturing. He was promoted to engineering manager, working with customers to address design challenges. When Aeroglide purchased FEC in 2002, Blackowiak moved to Cary, NC to champion food safety.

Since then, Blackowiak has worked to change the way the equipment manufacturing industry views food safety. He leads food safety forums designed to engage department teams and he's an industry spokesperson tuned into global food safety. In recent years, Blackowiak helped introduce One Voice, a new approach to equipment innovation and hygienic equipment design for the food and feed industry. Leveraging Bühler Aeroglide's own successful collaborations, he demonstrates how original equipment manufacturers and consumer packaged goods companies can achieve results by adopting new guidelines that offer a uniform approach to non-proprietary sanitary equipment designs meeting a base food safety requirement for the manufacture of low-moisture foods.
 
"Food processors and equipment suppliers all want to ensure that food and feed is processed safely," said Blackowiak. "We've agreed there are three design levels that address critical components of hygienic equipment design and we are working with our suppliers and the industry to acknowledge these as standards."
 
The One Voice approach was introduced by the Packaging Machinery Manufacturers Institute's (PMMI) OpX Leadership Network (Formerly the Alliance for Innovation & Operational Excellence). The OpX was founded in 2011 to improve the performance of CPG manufacturers and their suppliers by developing non-proprietary solutions to common production operations challenges. A solutions group comprised of more than 100 CPG companies and over 30 OEMs identified the most pressing needs, with particular consideration to manufacturing, sustainability, product safety, total cost of ownership, workforce development, packaging management, and operational liability.
 
Bühler Aeroglide manufactures dryers, ovens, roasters, toasters, and hot air expansion systems for the food, feed, and industrial product markets.
 
Get more information or register for the International Powder & Bulk Solids Conference & Exhibition, May 3-5, 2016

For related articles, news, and equipment reviews, visit our Drying & Thermal Solids Processing Equipment Zone

Click here for a List of Drying & Thermal Solids Processing Equipment Manufacturers
Sign up for the Powder & Bulk Solids Weekly newsletter.
You May Also Like
---