US Chemical Industry Rebounds as Global Recovery Continues
US Chemical Industry Rebounds as Global Recovery Continues
Chemical industry production volumes, shipments, and capital spending will rebound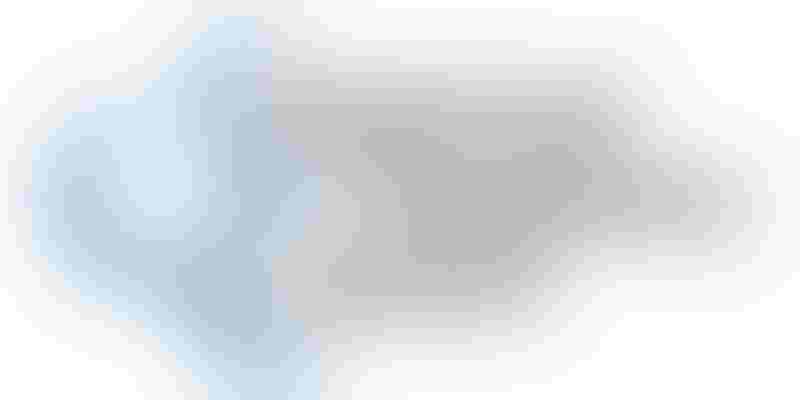 Image courtesy of American Chemistry Council
Key US chemical industry metrics will be higher this year as important end-use markets and export customers recover from the pandemic-related recession, according to the American Chemistry Council's (ACC) Mid-Year 2021 Chemical Industry Situation and Outlook.
Chemical industry production volumes, shipments, and capital spending will rebound from the economic and business disruption caused by COVID-19.
ACC's Outlook begins with a review of the global economy. Data suggest that the global recovery is well underway, although growth is uneven across economies and sectors. Global GDP is expected to grow by 6.1% in 2021 and 4.4% in 2022. Despite multiple supply chain disruptions, demand for goods is fueling production. Global industrial production will expand by 7.2% in 2021 and 4.6% in 2022, ACC projects.
In the US, GDP will expand by 6.4% in 2021 and 4.3% in 2022 after a 3.5% decline last year. Business investment will expand by 8.2% in 2021 and 6.2% in 2022 after a 5.2% decline last year. The job market is improving, but some slack remains, especially in certain industry segments. The unemployment rate is projected to average 5.4% in 2021 and 4.2% in 2022. Trends in the US economy can be viewed in ACC's Chemical Activity Barometer.
"Following the worst downturn since the 1930s, the world economy is on the rebound," said Kevin Swift, chief economist at ACC. "We expect recovery to proceed apace despite multiple risks and uncertainties. These include supply chain constraints and increased demand as economies reopen; trade tensions; weather events, cybersecurity and similar shocks; inflation; financial volatility, and public and private sector debt."
"US manufacturing recovered quickly after lockdowns ended," said Martha Moore, senior director of policy analysis and economics at ACC. "US industrial activity began to climb in Q3 of 2020 and has been accelerating. Supply chain disruptions from weather and logistics have provided headwinds in some industries."
Industrial production is set to grow by 5.5% in 2021 and 4.3% in 2022, according to the Outlook. Most industrial sectors will expand this year, with the fastest growth in durable goods manufacturing.
In key end-use sectors for chemistry, vehicle sales fell to 14.4 million in 2020, but sales are expected to average 17 million in 2021 and 2022, despite production constraints caused by shortages of key materials. Housing starts climbed to 1.4 million in 2020 and are expected to rise to 1.59 million in 2021 and ease slightly to 1.56 million in 2022. Record-low mortgage rates and remote work resulted in surging housing demand last year that has persisted into 2021.
US chemical volumes are expected grow by 1.4% in 2021 and 3.2% in 2022, while shipments will increase 8.1% in 2021 and 8.2% in 2022 after falling 13.5% in 2020. Chemical industry capital spending will be up 11.9% to $30.6 billion in 2021 and rise 3.1% in 2022 after falling 17.6% in 2020. Basic chemicals will expand by 0.5% in 2021 and 3.4% in 2022. Specialty chemicals will expand by 3.8% in 2021 and 4.1% in 2022 after falling 10.8% in 2020.
Employment in the US chemical industry is set to grow by nearly 6,000 or 1.1%, in 2021 after falling by 14,800, or 2.7%, in 2020. As demand strengthens, employment is expected to recover this year and next, but does not reach pre-COVID levels until 2023. The chemical industry remains a major US employer, paying its workers on average more than $90,000 in 2020. These jobs and wages support local communities around the country.
US chemical exports are growing as major economies reopen and import demand in partner economies improves. The recovery will be mixed and is still vulnerable to risks. After falling 7.6% in 2020, chemical exports will be up 5.8% in 2021 and 13.8% in 2022, when recovery to pre-COVID levels is anticipated. After falling 5.1% in 2020, US chemical imports will rise 1.6% in 2021 and 13.7% in 2022. The US chemical industry will maintain its net exporter position, supporting total US goods exports. By 2025, net exports of chemicals will reach $40.5 billion.
To view the Mid-Year 2021 Situation & Outlook, visit www.americanchemistry.com/Mid-Year-2021-Chemical-Industry-Situation-and-Outlook
Sign up for the Powder & Bulk Solids Weekly newsletter.
You May Also Like
---