Indiana Designates Chemical Recycling as Manufacturing and Other Chemical Industry News
Indiana Designates Chemical Recycling as Manufacturing and Other Chemical Industry News
Indiana Governor Eric Holcomb signed SB 472, making it the 24th state with such a law.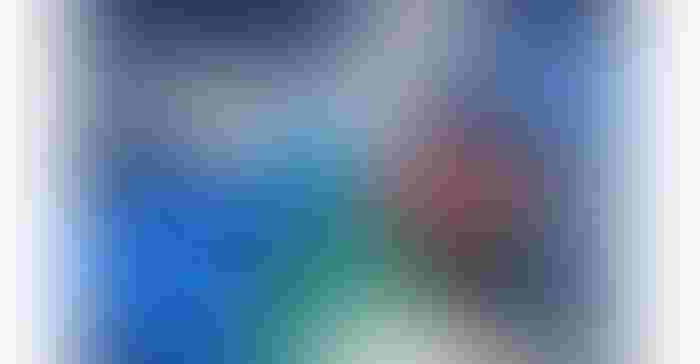 Indiana is the 24th state to pass a law reclassifying chemical recycling as a manufacturing process instead of waste management.Image courtesy of aykuterd / iStock / Getty Images Plus
Indiana is the 24th state to pass a law reclassifying chemical recycling as a manufacturing process instead of waste management. Gov. Eric Holcomb signed SB 472 yesterday.
The move follows a similar bill signed into law in Kansas earlier this month, and Utah passed its version in March.
The American Chemistry Council (ACC) supports SB 472, which could generate more than $222 million for Indiana each year and around 900 jobs in the state. 
The plastics industry and its supporters at the state and federal level see emerging technologies like chemical recycling as a key to creating jobs while keeping hard-to-recycle plastics out of disposal sites. Yet environmental groups say such laws won't meaningfully reduce plastic in the environment and could allow chemical recycling plants to skirt important environmental regulations and set up in areas with disadvantaged communities.
Rhode Island dropped a similar chemical recycling bill last June, with Democratic lawmakers citing "serious unresolved questions" about the bill's possible impact on the environment.
Advanced recycling is a manufacturing process that uses chemistry to enable significantly more plastics to be recycled than traditional recycling technologies, including often hard-to-recycle films and mixed plastics. Instead of having to send these valuable plastics to landfills or burning them for energy, technologies used in advanced recycling enable recyclers to convert used plastics back into raw materials to produce new virgin-equivalent plastics and chemical products without burning the plastic material.
SB 472 establishes these technologies remain subject to applicable manufacturing regulations and applies a regulatory framework for advanced recycling facilities that welcomes future investment in Indiana. 
States establishing chemical recycling as manufacturing is just one part of the fight over how big a role the technologies will play in the country's future plastics management efforts. The Federal Trade Commission indicated chemical recycling could be part of the discussion when it updates its Green Guides, a document meant to curb deceptive environmental marketing. ACC says it will submit recommendations to the FTC, including a survey it conducted with about 3,000 people, saying most Americans believe "advanced recycling is recycling."
States considering extended producer responsibility bills are also debating where chemical recycling could fit into that process. New York's governor recently advocated for chemical recycling to be considered a recycling process in the state's new carpet EPR law, but that did not make it to the final version of the bill.
Click through the gallery to see other chemical industry news from the past week.
Sign up for the Powder & Bulk Solids Weekly newsletter.
You May Also Like
---