How the Coronavirus is Impacting Chemical Companies
How the Coronavirus is Impacting Chemical Companies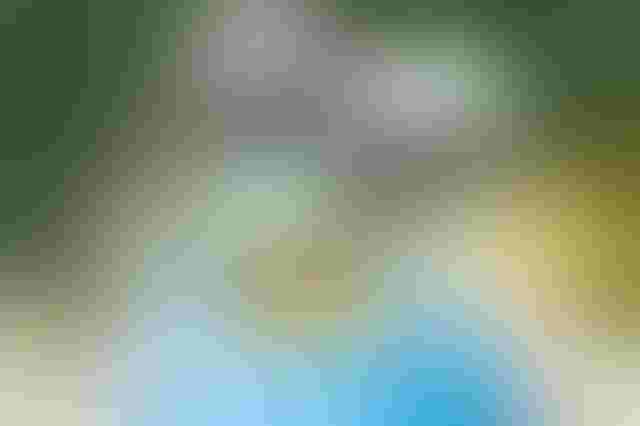 Powder & Bulk Solids presents a timeline of chemical companies' responses to the coronavirus outbreak. Image courtesy of Pixabay
Supply chain interruptions. A quarantined workforce. Global travel restrictions. These are just a few of the challenges that chemical manufacturing firms operating in China have faced since the novel coronavirus outbreak began in the city of Wuhan in late December. 
As the number of those infected with the respiratory disease (also known as COVID-19 and 2019-nCov) grew throughout China, and several cases popped up in other countries around the world, Chinese authorities attempted to curb the spread of the coronavirus by locking down Wuhan and several other major cities, causing economic activity to grind to a halt in parts of the nation. In turn, many foreign governments, including the United States, restricted travel to China in response to the outbreak. 
A number of Chinese and international chemical companies instituted their own blocks on travel to and from China, temporarily closed plants, or reduced production in the country during January and February. This week, chemical industry market insights firm ICIS predicted that the demand for Chinese chemicals will drop by 15% to 20% because of the coronavirus. 
There are signs that the disease will continue to affect the global chemical industry for months to come. Powder & Bulk Solids created this timeline to show how some major chemical companies have responded to the outbreak so far. 
CORONAVIRUS IMPACTS ON CHEMICAL INDUSTRY 
Dec. 31, 2019 – China informs the World Health Organization (WHO) that mysterious pneumonia-like illness was spreading in Wuhan
Jan. 7, 2020 – Chinese researchers determine that the illness is a unique coronavirus. 
Jan. 9, 2020 – Styrenics supplier INEOS Styrolution reveals plans to build a new ABS plant in Ningbo, China that will have a capacity of 600,000 tn/yr. The company's release did not mention the coronavirus.
Jan. 11, 2020 – The first coronavirus-related death is reported in China. 
Jan. 20, 2020 – A coatings manufacturing plant in Wuhan is closed by American firm PPG Industries in response to Chinese government guidelines, according to the Pittsburgh Business Times. Employees were also banned from traveling to and from the country. 
Jan. 21, 2020 – Officials announced the first coronavirus case in the United States. 
Jan. 23, 2020 – Wuhan is placed under quarantine, blocking travel to and from the city. 
Jan. 25, 2020 – The Lunar New Year holiday begins in China.
Jan. 27, 2020 – Chinese government extends Lunar New Year holiday period to February 2. 
Jan. 28, 2020 – 15 cities containing about 50 million people are also quarantined by the Chinese government by January 28, Business Insider reported.  
Jan. 29, 2020 – Jim Fitterling, the CEO of Dow, told CNBC that he has not "seen a massive negative impact from the coronavirus yet, but we'll watch that."
Jan. 30, 2020 – The International Health Regulations Emergency Committee of the WHO makes a statement that the coronavirus outbreak is a "public health emergency of international concern."
Jan. 31, 2020 – U.S. President Donald J. Trump signs a proclamation restricting the entry of immigrants and non-immigrants that are at risk of transmitting the coronavirus. Japanese firm Sumitomo Chemical released a statement saying that the company is taking a number of steps to keep its workers safe, including restricting travel to and from China, distributing surgical masks and other supplies to group companies in the country, and the establishment of a Coronavirus Response Headquarters at a Sumitomo Chemical (China) Co. Ltd. facility.
Click here for information about the upcoming International Powder & Bulk Solids Conference/Exhibition
Feb. 1, 2020 – Italian pharmaceutical chemicals producer Flamma told customers it will keep its plant in Dalian closed beyond the end of the Lunar New Year holiday, coverage by Chemical & Engineering News said. The company said that interruptions to transportation and air travel could remain in place after the holiday, possibly hindering its ability to supply customers.
Feb. 2, 2020 – The Lunar New Year holiday period ends. A coronavirus-related death is reported outside of China for the first time. Chinese firm Shuanghuan Chemical stated that its Q1 2020 earnings will be negatively impacted by the coronavirus because about 50% of its revenues are generated from assets in Hubei, a Chinese province that is the epicenter of the outbreak, Chemical & Engineering News reported. 
Feb. 3, 2020 – Specialty chemicals firm LANXESS announced that it is working to increase production of its disinfectant RelyOn Virkon, which the company said is effective against the coronavirus, to help slow the spread of the disease. Korea's Yonhap News Agency reports that LG Chem has stopped production at several of its plants in China because of the coronavirus.
Feb 4, 2020 – Chemical industry market intelligence firm ICIS reported that Chinese firms have slashed oil refining rates, creating a situation where "petrochemical plants will be squeezed both by lack of feedstock and lack of demand." Analysts said futures for methanol and  purified terephthalic acid (PTA) were dropping and production of polyolefins was cut.
Feb. 6, 2020 – American firm DuPont issued a statement saying that it is "monitoring the Coronavirus closely" and working with Chinese officials to boost production of protective equipment at its plants in China. The company also said it is donating three types of protective garments to the China Red Cross Foundation to help protect healthcare workers and other personnel working to combat the disease. Mark Lashier, the chief executive officer of Chevron Phillips Chemical – which has no manufacturing assets in China – said in an interview with Fox Business that the coronavirus "hasn't had a huge impact on our demand yet, but it has potential." The official said company is watching the situation and focused on protecting the health and wellbeing of about 100 employees in China. The Pittsburgh Post-Gazette reported that LANXESS closed most of its facilities in China.
Feb. 7, 2020 – Korean firm LG Chem told Reuters that it will resume production at several plants in China where production was halted due to the disease on February 10. 
Feb. 10, 2020 – Deaths from coronavirus reach 908 in China. Specialty chemical firm Evonik resumed full operations at 10 plants and four offices in China. "Up to now, zero case[s] of nCoV infection has been reported neither in Evonik China nor in other regions Evonik operates," the company said in a statement. "We are doing everything within our power to keep the record."  An official from state-owned oil refiner and chemical producer PetroChina told Reuters that it is cutting its refinery crude throughput by some 320,000 barrels/day during February. 
Feb. 11, 2020 – The World Health Organization (WHO) officially names the virus "coronavirus disease 2019," or "COVID-19."
Feb. 13, 2020 – Peter R. Huntsman, chairman, president and CEO of Huntsman Chemical, said the coronavirus "is having an immediate impact on our business" in Asia in the firm's Q4 2019 earnings call. The executive stated that the outbreak will make it "a challenge to meet last year's earnings," particularly in regard to its MDI and polyurethanes business.  
Feb. 14, 2020 – The first coronavirus-related death in Europe is reported in France. "Although there have been individual supply or distribution interruptions in China, the overall impact to our operation is limited at the moment," a spokesperson for BASF in China said in a report by Reuters. Chinese customs officials told the newswire service that a BASF joint venture, Shanghai BASF Polyurethane Co., had to send 2150 tn of toluene diisocyanate (TDI) to destinations in Europe after several Chinese clients delayed delivery of the products. 
Feb. 16, 2020 – Kingsport, TN-based Eastman Chemical confirmed that operations are halted its plant in Wuhan, China in response to the outbreak and that it is implementing steps to prevent harm to its workers in China, like travel restrictions. The company said it was unsure when the facility will reopen. 
Feb. 19, 2020 – Polymer producer Covestro predicts that its Q1 2020 earnings will dip by €60 million because of the Chinese government restrictions on manufacturing plants during the Lunar New Year holiday, according to coverage by ICIS. CFO Thomas Toepfer told the chemical industry market research firm that production will resume at most of its plants in China in March.
Feb. 18, 2020 – A spokesperson for Chinese chemical and oil firm Hengli Petrochemical said in a Reuters article that it reduced crude oil processing rate by 90% at its 400,000 bpd refinery and petrochemical complex. A presentation on Westlake Chemical's Q4 2020 earnings noted that "the magnitude of the impact on our products is not yet clear and will depend on the time period it takes for the Chinese and global economy to return to normal." Koppers Holdings announced plans to sell its share in a chemical plant in China that is currently closed due to the coronavirus, the Pittsburgh Post-Gazette said. ICIS forecasts that the Chinese chemical industry will experience a 15% to 25% decline in demand in February.
Feb. 19, 2020 – The CEO of chemical manufacturer Nouryon, Charlie Shaver, told Chemical Week that all of the company's plants in China are back in operation, except for one facility, after they were shut down over the Lunar New Year holiday.
For more news headlines, articles, and equipment reviews, visit our Equipment Zones
More Chemical Industry articles:
Eastman Chemical Names Sealed Air CEO as a Director
More than 100 Explosions Reported at Chemical Plant
Sign up for the Powder & Bulk Solids Weekly newsletter.
You May Also Like
---