EPA Announces 2023 Green Chemistry Challenge Award Winners
EPA Announces 2023 Green Chemistry Challenge Award Winners
The winners were recognized at a ceremony in Washington DC.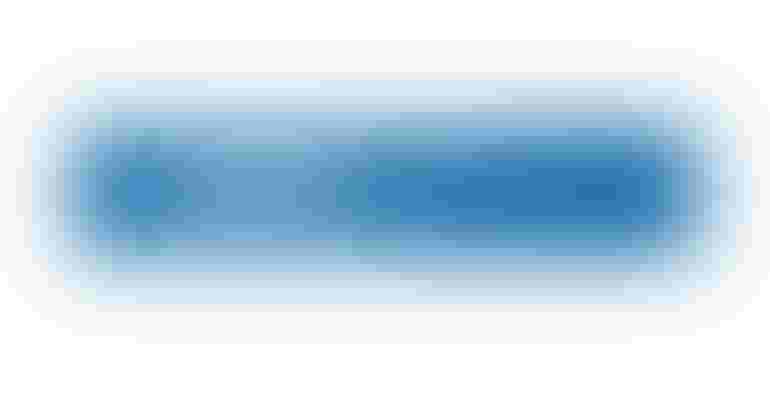 The winning projects include new ways to refine common agricultural waste, a technology that captures 90% of terpenes and converts it into valuable chemicals, and more.
Image courtesy of Environmental Protection Agency
The Environmental Protection Agency (EPA) has announced the winners of the 2023 Green Chemistry Challenge Awards for new and innovative green chemistry technologies. Through the design of chemical products and processes that reduce or eliminate the generation and use of hazardous substances, this year's winners have developed solutions to significant environmental challenges such as climate change and spur innovation and economic development.
"All of us benefit from advances in green chemistry as part of prevention pollution in communities, especially where residents continue to suffer from disproportionate levels of pollution," said Jennie Romer, EPA Office of Chemical Safety and Pollution Prevention deputy assistant administrator. "Green chemistry can play a vital role in protecting human health and the environment by increasing efficiency, avoiding hazardous chemicals and preventing waste while improving the competitiveness of American companies."
An independent panel of technical experts brought together by the American Chemical Society Green Chemistry Institute judged the 2023 submissions and made recommendations to EPA. The winners were recognized at a ceremony in Washington DC.
The 2023 Green Chemistry Challenge Award winners are:
Academic Category: University of Michigan, Ann Arbor, MI, for developing new ways to refine common agricultural waste such as rice hulls into materials that can be used in lithium-ion batteries and other products that are important for the transition to green energy. The new processes can replace the energy and carbon intensive methods currently used to obtain silicon metals.

Design of Greener Chemicals: The Clorox Company, Oakland, CA, for designing Clorox EcoClean Disinfecting Cleaner, a Design for the Environment-certified disinfecting cleaner that can be used without personal protective equipment, is formulated without alcohol and can be used safely on most surfaces without bleaching. The product disinfects 99.999% of illness-causing germs in two minutes or less when used as directed.

Greener Synthetic Pathways: Solugen, Houston, TX, for developing the Bioforge, a chemical manufacturing platform that converts plant-derived substances into a range of materials that have historically been made from fossil fuels — without resulting emissions or waste. Materials made in the Bioforge include those used for water treatment and detergents.

Greener Reaction Conditions: Captis Aire LLC, East Point, GA, for the patent pending CAIRE Technology that captures more than 90% of terpenes, a waste product from the wood manufacturing process, and converts it into valuable chemicals including those used in products such as biofuels, flavors, and fragrances. Currently these terpenes can be an air pollutant, an irritant to eyes, lungs and skin, and are commonly burned as waste which releases greenhouse gases.

Small Business Award: Modern Meadow, Nutley, NJ, for developing a more efficient textile dyeing process called Bio-FREED Powered by Bio-Alloy which uses a bio-based protein foam to dye any type of fiber. Compared to traditional dyeing methods, Bio-FREED conserves 95% of water, reduces energy consumption by 75%, and utilizes 80% fewer dyes and chemicals. Bio-FREED does not require a separate step to fix the dye and requires one or even no washes at the end of the dyeing process, compared to 4-7 washes for traditional dyeing.

Specific Environmental Benefit – Climate Change: Air Company, Brooklyn, NY, for developing a technology that mimics photosynthesis to transform the greenhouse gas carbon dioxide into other organic chemicals, producing oxygen as the only byproduct. The technology both removes carbon dioxide from the air by using it as a chemical reactant and reduces the need for fossil fuels by transforming it into fuels, including aviation fuels.
Since the inception of the awards more than 25 years ago, EPA and the American Chemical Society, which co-sponsors the awards, have received more than 1,800 nominations, and presented awards to 139 technologies that decrease hazardous chemicals and resources, reduce costs, and protect public health. Winning technologies are responsible for reducing the use or generation of nearly one billion pounds of hazardous chemicals, saving over 20 billion gallons of water, and eliminating nearly eight billion pounds of carbon dioxide equivalents released to the air.
EPA is currently accepting nominations for the 2024 Green Chemistry Challenge Awards, from companies or institutions that have developed a new green chemistry process or product that helps protect human health and the environment. Nominations are due to EPA by Friday, Dec. 8, 2023.
Visit EPA online to learn more about the 2023 winners and EPA's Green Chemistry Challenge.
Sign up for the Powder & Bulk Solids Weekly newsletter.
You May Also Like
---