AM Batteries Nabs Industry Veterans for Top Executive Roles
AM Batteries Nabs Industry Veterans for Top Executive Roles
The new CEO and CMO hires came from Tesla and Celgard.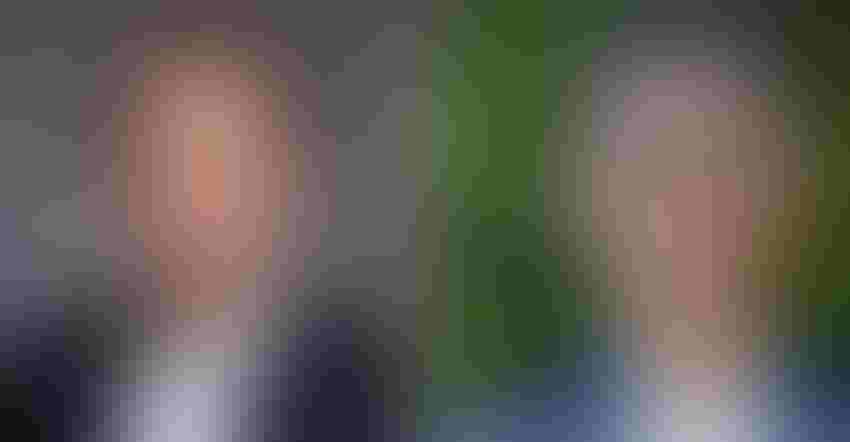 Shi and Duong, both industry veterans, have amassed an impressive set of experiences and industry connections that only few in the battery industry can compare to.
Image courtesy of AM Batteries
Massachusetts-based AM Batteries (AMB), a pioneer in lithium-ion dry-electrode technologies, has named Lie Shi as the new CEO and Hieu Duong as chief manufacturing officer.
Shi will lead AMB's team and further the company's groundbreaking battery-coating process, while Duong will be responsible for driving the development and commercialization of the dry powder-coating technology and equipment for low-cost lithium-ion battery manufacturing. 
Lie Shi has more than 20 years of experience advancing battery materials development and manufacturing, serving in senior-level positions with top battery manufacturers that address the growing demand for lithium-ion batteries. Before AMB, he served as president of Celgard LLC, a world-renowned battery separator company based in the US that invented and commercialized a solvent-free process to produce microporous membranes for li-ion batteries.
His expertise and passion are to build robust lithium-ion battery supply chains in the US and transforming battery production to be solvent-free with the lowest carbon footprint. He will continue to pursue these interests at the helm of AMB. 
"I have spent the last 20 plus years focused on battery material innovation. As an experienced professional, I always felt that it would take a lot of effort to convince me to jump to a start-up unless I saw an opportunity to work on paradigm shifting technologies," said Shi. "When I saw how AM Batteries could change the landscape of Lithium battery production by eliminating solvent usage, to me, that was a calling that I could not pass up." 
Hieu Duong joins the AMB team after serving as Director of Electrode Engineering at Tesla, driving manufacturing scale-up efforts leading to the commercialization of Dry Battery Electrode (DBE). Renowned as one of the world's leading experts in DBE manufacturing technology, Duong brings extensive experience from a twelve-year journey in the space, providing him with niche understanding and industry connections few can match globally.
He led the development of the DBE manufacturing process at Maxwell Technologies before the company's acquisition by Tesla in 2019, which had a major impact on the commercialization of DBE manufacturing and has ultimately steered the battery industry toward a more economical and sustainable future. Duong's rich tapestry of experience includes several leadership roles in furthering battery technologies at notable organizations such as GE, Zpower, and Quallion. 
"After helping to scale a 10GWh next generation battery factory at Tesla, I had been eager to tackle the next wave of innovation at a company where I can contribute more broadly to the rapid growth of EVs with even greater manufacturing sustainability," said Duong. "I had already been following Professor Wang's technical papers for about nine years, and when I saw him present his vision towards mass production of low carbon footprint batteries, I immediately decided to join this incredibly transformative mission."
The global demand for lithium-ion batteries is expected to grow about 27% annually to reach 5-6TWh demand by 2030. As the demand for lithium-ion batteries continues to grow, there has also been a shift in focus on how to address increased demand. One challenge manufacturers face is the environmental issues associated with manufacturing li-ion batteries, specifically with the wet-electrode process. AM Batteries' DBE process reduces manufacturing carbon footprint, cost, and time.
AMB has attracted significant investment from leading industrial and climate tech venture capital firms including Anzu Partners, TDK Ventures, and Toyota Ventures.
"There's only a handful of leaders in the world who have experience  building and scaling the dry battery electrode process," said Joshua Stiling, investor at Anzu Partners. "The addition of Lie Shi and Hieu Duong to the AMB leadership team not only brings further credibility to AMB's dry electrode approach, but their combined industry experience and technical prowess will greatly enhance the company's ability to accelerate and commercialize the technology
Katherine He, investment associate at TDK Ventures said: "At TDK Ventures, we are committed to funding startups pushing the possibilities for materials science and enabling a greener future while having outsized worldwide impact. AM Batteries is making significant advances in creating a sustainable future for manufacturers. Onboarding these two highly respected, and accomplished industry experts is a major win for the company, and the industry at large."
Sign up for the Powder & Bulk Solids Weekly newsletter.
You May Also Like
---