7 Chemical Process Safety Resources You Need to Bookmark Now
7 Chemical Process Safety Resources You Need to Bookmark Now
Powder & Bulk Solids presents a list of digital resources for chemical manufacturing operations to improve safety outcomes.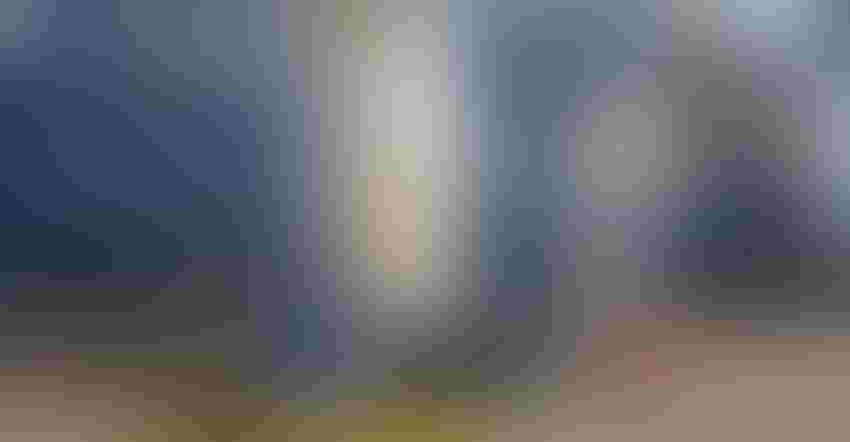 Representative image
Image courtesy of Pablo Paul / Alamy Stock Photo
Chemical manufacturers are constantly evolving their approaches to process safety based on legislative and regulatory developments, the emergence of new technologies and solutions, and the needs of their individual operations. Nonetheless, process safety incidents can and do occur in chemical plants, and professionals working in these facilities need to remain vigilant to prevent such events from occurring.
To help operators of chemical facilities stay on top of these ever-present issues, Powder & Bulk Solids presents this list of some useful digital resources on chemical process safety.
US Chemical Safety and Hazard Identification Board (CSB)
The CSB's Investigations Database provide details on incidents the agency has responded to over the years, including current investigations and completed investigations. Each safety incident in the database has a description summarizing the event, provides information on recommendations that the CSB issued following the investigation, and links to final investigation reports. Investigations conducted by the CSB look at the circumstances that led up to chemical safety incidents and what lessons chemical makers can take away from them.
US Environmental Protection Agency (EPA)
Chemical manufacturers are required to submit information each year to the EPA on the management of 770 individual toxic chemicals under the agency's mandatory Toxics Release Inventory (TRI) Program. Companies must provide information on the quantity of the chemicals emitted into water, air, or land, or handled through recycling, energy recovery, or treatment. Launched in the 1980s, the TRI aims to help prepare first responders for chemical emergencies and improve safety outcomes at facilities that produce or work with these chemicals.
ProcessNet
ProcessNet's "Lessons from Process Safety Incidents" working group have collected descriptions of process safety events submitted by members of German engineering organization Verein Deutsche Ingenieure e.V. (VDI) since 1996. The Process Safety Incident Database allows readers to access the working group's analysis of these incidents free of charge. While the descriptions offer insights on lessons learned, ProcessNet states that the data should not be used in statistical analysis.
The Institution of Chemical Engineers (IChemE)
The Lessons Learned Database (LLC) is maintained by IChemE's Safety and Loss Prevention Special Interest Group to spread knowledge gleaned from major safety events in the process industries. The one-page summaries offer descriptions of the basic causes, critical factors, root causes of process safety incidents, as well as the lessons these events provide. IChemE's database currently contains seven petrochemical industry incidents, five events in the agrochemicals industry, and a range of incidents at oil and gas operations.
Center for Chemical Process Safety (CCPS)
The American Institute of Chemical Engineers (AIChE) Center for Chemical Process Safety (CCPS) announced the launch of a new version of the Process Safety Incident Database (PSID) in November. Containing information on more than 830 incidents across more than two decades, PSID provides lessons learned, information for PHAs and incident investigations, and helps to increase knowledge of process safety hazards. Only AIChE member companies are permitted to access the database.
Environmental Emergencies Centre
In excess of 25,700 industrial incidents linked to hazardous materials or dangerous goods that occurred over the last 90 years are documented in the FACTS (Failures and Accidents Technical Information System) Chemical Accident Database. The curators of the data coded the abstracts of the events to allow professionals to use the information in risk analysis, risk management, damage prevention, and statistics. Users can browse basic accident descriptions and search the database for free, while paid subscribers can access the coded abstracts and more detailed information.
American Chemical Society (ACS)
The Pistoia Alliance Chemical Safety Library (CSL) is a digital, open-source resource offered by ACS' CAS division that contains information on hazardous chemical reaction incidents. Users can search the platform by chemical name, CAS registry number, SMILES, and other attributes and download aggregated data for internal workflows and other uses.
The Takeaway
While all chemical manufacturing operations are going to encounter process safety challenges, there are a number of ways to proactively prevent these incidents from occurring. Use these information sources to increase your organization's knowledge of the hazards and stay ahead of safety events. For more insights on chemical industry safety, look at PowderBulkSolids.com's Process Safety section.
Sign up for the Powder & Bulk Solids Weekly newsletter.
You May Also Like
---