LineView Solutions Adds Ex-Google and Coca-Cola Executives to Team
LineView Solutions Adds Ex-Google and Coca-Cola Executives to Team
The smart factory solutions company has hired the two executives to drive ambitious global growth across the business.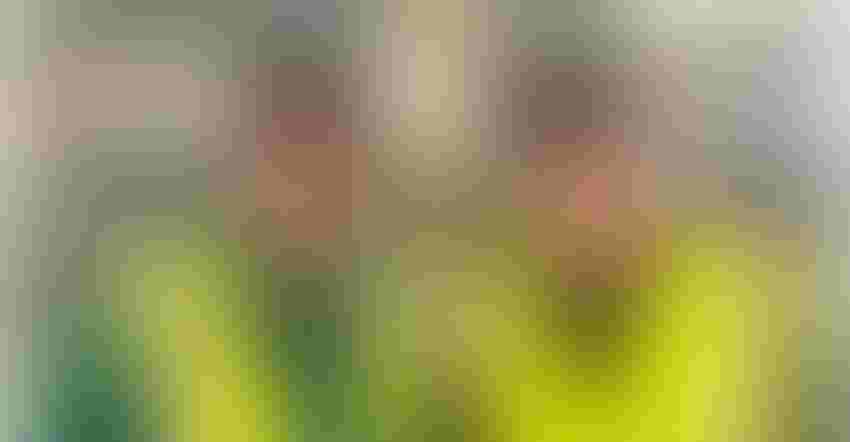 LineView Solutions, a smart factory solutions and operations company, has hired John McFadyen, previously with Google, as chief Revenue and Innovation officer, and Scott Figura as managing director of the Americas, who was most recently with Coca-Cola.
Image courtesy of LineView Solutions
LineView Solutions, a global leader in manufacturing optimization solutions based in the UK, has appointed John McFadyen as chief Revenue and Innovation officer and Scott Figura as managing director of the Americas with the goal to drive ambitious global growth across the business.
Based in the UK and joining LineView from Google Inc. where he was Hhead of Enterprise AI Solution Sales EMEA and Gen AI leader, McFadyen will be instrumental in supporting LineView's global growth strategy as the company aims to increase its global turnover.
Starting his career in engineering, manufacturing and processing as an aircraft engineer, McFadyen is a Fellow of the Royal Aeronautical Society before spending two decades working with first-in-class technology, at IBM, SAP, and Oracle.
"I am delighted to be joining the LineView team at such a pivotal time for the business. While I look forward to spearheading our ambitious growth plans with the executive team, I am deeply passionate about fostering a culture of innovation and collaboration across the business to encourage new ideas and drive customer success through our leading capabilities and solutions," McFadyen said.
Heading up LineView's US business as managing director of the Americas and based in Atlanta, GA, Figura will play a leading role in building the foundations to accelerate growth across North and South America, promoting the brand, expanding its market presence, and fostering partnerships with key stakeholders.
"I'm excited about the opportunity to share my knowledge and experience to help LineView successfully expand in the Americas market. There is huge untapped potential in the region — particularly in the food and drinks sector — to unlock production line efficiencies and increase sustainability," said Figura. "LineView is already operating with some of the biggest names in food and drink, but there is so much more opportunity stateside which I'm excited to unlock."
Figura joins LineView having accrued more than 30 years' experience working in the food and beverage sector, most recently in Global Supply Chain Development at Coca-Cola, and brings deep industry knowledge and broad operational experience to the team. Educated as an Industrial Engineer, Scott worked as an officer in the U.S. Navy, serving in engineering and operations roles before transitioning into industry, working in manufacturing and operations leadership roles.
"We are pleased to welcome John and Scott to our team. This is a defining moment in the LineView story. As our business ambitions grow to new heights with opportunities across the global food and drinks, cosmetics, and FMCG industries, so does our expert leadership team. Bringing on best-in-class leaders to drive change will be pivotal in cementing LineView's position as a leader in new markets, industries, and regions," said Steve Adams, CEO at LineView.
Sign up for the Powder & Bulk Solids Weekly newsletter.
You May Also Like
---