Conair Appoints 5 to Executive Team
Conair Appoints 5 to Executive Team
Positions are in Sales, Systems, Product Management, and Extrusion.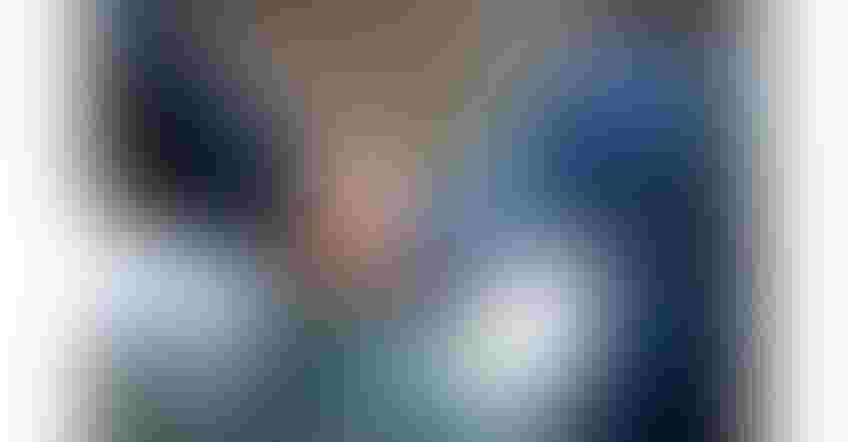 Conair Group has appointed 5 to executive leadership roles in Sales, Systems, Product Management, and Extrusion.
Image courtesy of travelism / iStock / Getty Images Plus
Conair Group has named new exeuctives in its sales, product management, systems, and extrusion businesses. 
The company said this will further strengthen its focus on growing customer needs for new products, turnkey systems solutions and engineering, technical and production expertise.
The new appointments are:
Anthony "A.J." Zambanini was named director, Product Management. He will oversee the efforts of product managers who are developing individual auxiliary equipment lines — blenders, conveyors, dryers, extrusion, heat transfer, storage, and size reduction — to ensure a comprehensive offering of market-leading equipment. With nine years at Conair, Zambanini served most recently as product manager, Drying, preceded by work as regional sales manager and packaging sales manager. His previous industry experience includes engineering, product management, and new product development at several organizations.
As director of Conair's newly formed Systems Group, Nick Paradiso assumes responsibility for teams that work closely with global customers to engineer, develop, and install turnkey systems, ranging from new production lines to complete production plants. He was promoted after three years as product manager for conveying and bulk storage equipment. Before joining Conair, he served as sales and marketing director for Piovan Group and as a Division Manager for material handling and auxiliaries at Wittman Battenfeld. 
Lane Brewster, a 12-year Conair employee, was appointed director, Units Group. He now leads a large team responsible for helping customers assess, size, and select Conair auxiliary equipment suited to their application requirements. In his time with Conair, Brewster managed inside sales, supervised technical sales, and served as an account manager on the inside sales team. 
As Conair's new general manager of Extrusion Sales, Chris Weinrich assumes leadership of Conair's growing extrusion business, including the continued development and sales of Conair auxiliaries used to produce tube, pipe, and profile extrusions. Previously, he was the director of Packaging and Medical, and general manager, Extrusion. With more than 30 years in the plastics industry, Weinrich served in product management roles for Milacron and Xaloy Inc. before joining Conair in 2011. Weinrich succeeds Ernie Preiato, vice president for Extrusion, who will retire after 50-plus years of work in the extrusion industry as an employee of Conair and Gatto, a company acquired by Conair.
As national sales manager, Tom Bishop will direct the activities of six Conair regional managers who support North America's largest auxiliary equipment sales team, comprising 12 independent sales agencies and 45 sales representatives throughout the U.S. and Canada. During his 12-year career in the plastics industry, Bishop also served Conair as a regional sales manager, systems engineer, and inside sales representative. He also worked as a regional sales manager for Davis-Standard and as an account manager for Design Molded Plastics, a plastics processor.
"All of these appointments — A.J., Nick, Lane, Chris, and Tom — reflect the desire of Conair Group to strengthen customer focus, market awareness, and technical expertise in key areas of our business: developing and managing a comprehensive offering of auxiliary equipment, engineering and delivering high-performance turnkey systems, and supporting processors who seek help in selecting and sizing market-leading auxiliary equipment and solutions for their businesses," said Sam Rajkovich, vice president of Sales and Marketing for Conair.
Sign up for the Powder & Bulk Solids Weekly newsletter.
You May Also Like
---